Description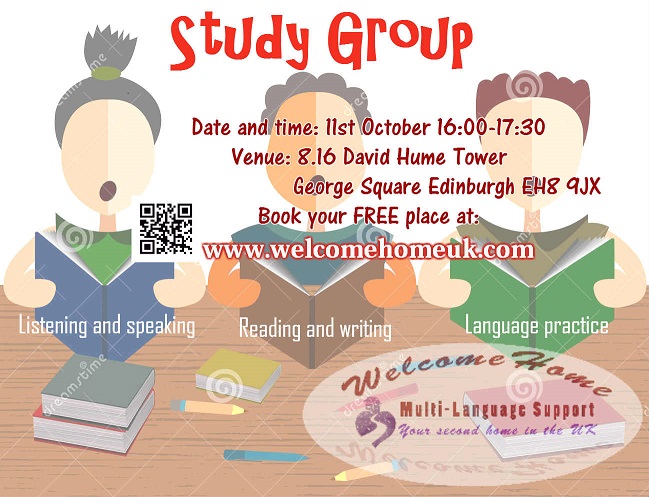 Do you get lost studying in a foreign country?
Are you tired of studying all alone?
Does studying at home make you want to fall asleep?
Do you want to share your brilliant ideas or brainstorm with others?
If this sounds familiar maybe you should join us.
We will provide you with a relaxing atmosphere to concentrate on your study.
At our study group you can communicate with friends from different cultures and from different academic disciplines.
We promise you will have a special study experience here.
Who we are
We are an organisation based in Edinburgh, UK. We are a group of professional counsellors and psychotherapists across the UK, who come from different countries with 

different cultural backgrounds.

 
Our Aims
To help and support you to overcome your difficulties and problems in 

a foreign country

, such as culture shock, loneliness, homesickness, depression, anxiety and isolation etc.
To provide you with a

 warm, comfortable and homely feeling space 

in the UK. There is always a place for you to talk, share your feelings and experiences or listen to others, when you feel tired, down, frustrated, lonely or homesick…
To help you 

improve your wellbeing

. 
Don't worry, be happy
!
We are here to help and support you to find your unique lifestyle and enjoy every moment of living in a foreign country.  

Life can be beautiful!