Description
Is your company up-to-date with worldwide regulations for plant variety protection?

Register today for the Stuttgart Workshop on IP for Plants to certify your knowledge with guidance from experts on IP in horticulture.
The CIOPORA Academy will hold its fifth workshop from July 10-11 in Stuttgart. This 1-and-a-half day, small-group educational workshop will offer 6 'Modules' on today's important topics relating to intellectual property in horticulture.

Additionally, participants will be invited to a networking dinner in Stuttgart on the evening of Monday, July 10 as well as an optional tour of the Selecta One facilities on the afternoon of Tuesday, July 11.
Seats are limited and available on a first-come, first-served basis.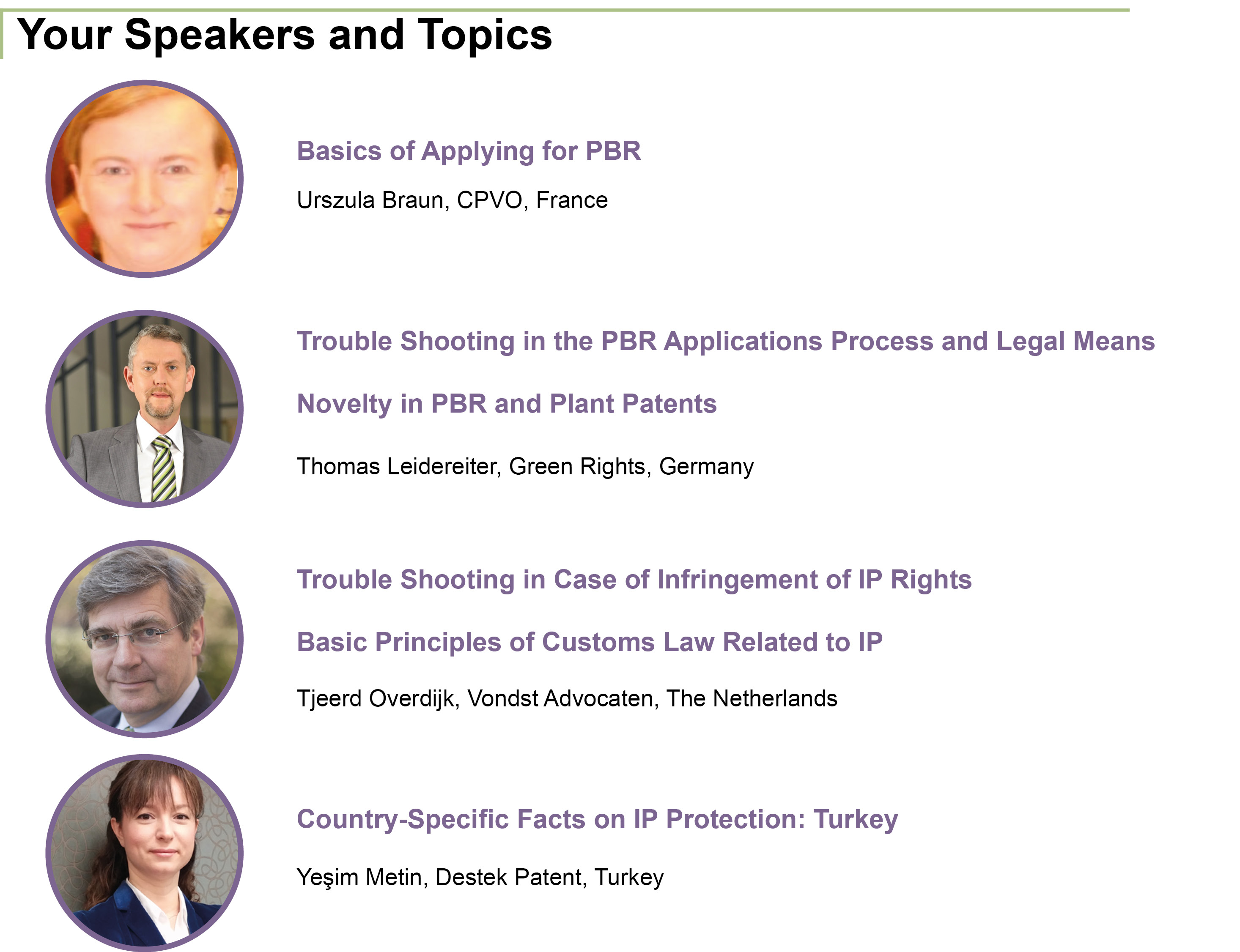 Hotel Recommendations:
Hotel NH Ludwigsburg
phone: +49 07141 15090
https://www.nh-hotels.de/hotel/nh-ludwigsburg
Nestor Hotel Ludwigsburg
phone: +49 07141 9670
http://www.nestor-hotels.de/de/ludwigsburg/
BEST WESTERN Hotel Favorit
phone: +49 07141 976770