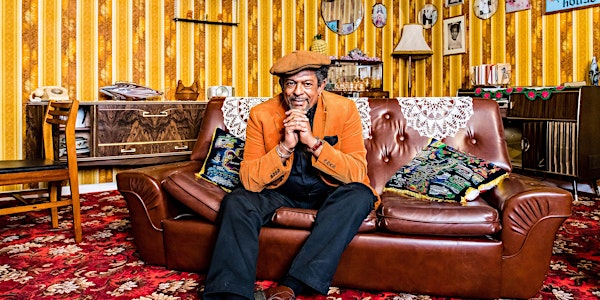 Style Histories: Daddy Cool – Ageing Black Male Bodies and Embodied Stylin'
Style Histories is a new series of public talks hosted by the Department for Cultural and Historical Studies at London College of Fashion.
About this event
Style Histories seeks to amplify contemporary and historic fashion narratives from local and global geographies, and give voice to everyday styles and practices that disrupt, de-centre and challenge Eurocentric fashion histories.
Join us on May 24, 2022 for a talk from playwright, artist, curator and educator Michael McMillan titled Daddy Cool – Ageing Black male bodies and embodied stylin'.
Michael, a first generation Black British citizen, will look at the Black male body in later years, in terms of ageing exile and racial gendered othering. His talk focuses on three men, including himself, who grew up in London proud of their embodied "stylin" and the music it comes from, who now have to negotiate change and manage the passage of time.
Michael McMillan is a British playwright, artist, curator and educator born in England to parents who were migrants from St Vincent and the Grenadines. His research and creative practice focus on ethnography, oral histories, material culture and performativity and he is the author of several plays. His installation The West Indian Front Room forms part of the Rooms Through Time exhibition at the Museum of the Home in London, and is included in the group exhibition Life Between Islands: Caribbean-British Art 1950's – Now currently showing at Tate Britain.
https://www.theguardian.com/culture/2021/sep/23/black-uk-artists-are-creating-most-exciting-work-says-michael-mcmillan
https://www.tate.org.uk/press/press-releases/life-between-islands-caribbean-british-art-1950s-now-0
https://www.museumofthehome.org.uk/whats-on/rooms-through-time/a-front-room-in-1970/