SUAB Webinar: Image and performance enhancing drug use in the UK
This talk will present the the knowledge gaps regarding the use of image and performance enhancing drugs (IPEDs) in the UK
About this event
This webinar is taking place on Zoom and a link will be sent to you on the morning of the event. Please ensure there are no typos when registering your email address. This event will be recorded and shared with delegates afterwards.
There are growing health concerns regarding the use of image and performance enhancing drugs (IPEDs), in particular, anabolic androgenic steroids. In response, the National Institute for Health Research awarded a development grant to assess the available intelligence and research gaps to inform intervention evaluation. With support of an active steering group, members of Anabolic Steroid UK Network and special thanks to a dedicated public expert advisory board, this work is now complete. The key finding will be presented and discussed in this seminar covering:
Mapping the influences on harmful IPED use
Mapping of current interventions targeting image and performance enhancing drug (IPED) use
What does the academic literature tell us about image and performance enhancing drug (IPED) use in the UK?
Understanding of the number of men who have recently used anabolic androgenic steroids in the UK
Engaging with the community: The value of drawing on expert knowledge
Speakers: Prof Jim McVeigh (MMU), Dr Geoff Bates (University of Bath), Dr Ian Boardley (University of Birmingham), Dr Vivian Hope (Liverpool John Moores University) and Prof Rob Ralphs (MMU).
Prof Jim McVeigh (@mcveigh_jim)
Jim holds the post of Professor in Substance Use and Associated Behaviours at Manchester Metropolitan University. He has worked within the field of substance use for nearly 30 years initially as a Nurse at The Maryland Centre working with people who inject drugs, before moving into academia and building an international reputation within the field of human enhancement drugs, in particular, the use of anabolic steroids and associated drugs. He founded the Anabolic Steroid United Kingdom Network (ASUK) https://www.anabolicsteroids.org.uk/ in 2020 and leads the NIHR funded project Image and Performance Enhancing Drug Use in the United Kingdom.
Dr Geoff Bates (@bates_g)
Geoff's research focuses on understanding decision-making and exploring how to use evidence to inform the development and delivery of policies, services, and interventions. He applies principles from implementation and complexity sciences to study a range of health and social behaviours and approaches to influence these. Geoff's current work looks at how to influence upstream decision-making to create healthy urban environments, as well as continuing to explore themes of harm reduction and service provision relating to substance use.
Dr Ian Boardley (@mdsportex)
Ian is internationally recognised for his research examining psychosocial processes that influence people's engagement in harmful behaviour in sport and exercise contexts, with a particular interest in image and performance enhancing drug use. More recently he has extended this work to the education context, studying students' use of cognitive enhancing drugs. His research has been funded by the World Anti-Doping Agency, the European Union, the International Olympic Committee, UK Anti-Doping, the National Institute for Health Research, and the Economic and Social Research Council.
Prof Vivian Hope (@VivProf)
Viv is currently Professor of Public Health at the Public Health Institute, Liverpool John Moore University. Prior to this he worked at Public Health England, and has held academic posts at London School of Hygiene & Tropical Medicine, Imperial College London, and the University of Birmingham. He has over 25 years research experience focused around understanding the health harms associated with drug use and the responses to these. His research interests include the use of human enhancement drugs, sexualised drug use, and the use of drugs and alcohol among LGBT+ communities.
Prof Robert Ralphs (@MMUOutofIt)
Rob is a Professor in Criminology, Deputy Director of the Research Centre for Applied Social Science (RCASS) and co-convenor of SUAB. He has over 20 years of research experience spanning both substance use and drug markets. He is a qualitative researcher, with a diverse portfolio of ethnographic research that is driven by an ethos of providing a platform for those whose voices are often unheard (young people, drug dealers, gang members, substance users, prisoners, people who experience homelessness, and victims of crime). With over a decade of gang focused research experience, he is widely regarded as one of the leading UK gang experts.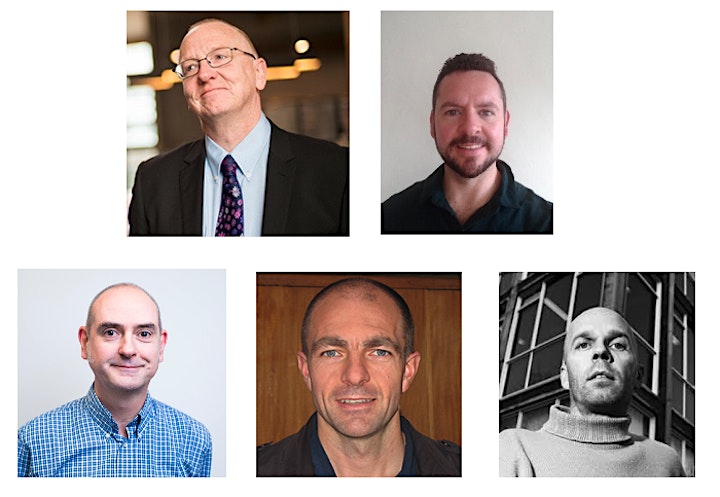 Organiser of SUAB Webinar: Image and performance enhancing drug use in the UK
The Substance Use and Associated Behaviours (SUAB) Research Group is an exciting and creative group comprising Manchester Met academics from a range of disciplines, as well as community partners and associates from policy and practice around the UK and internationally.
The overall purpose of SUAB is to develop and conduct research and related activities that ultimately result in a better service for people who experience problematic substance use.