The first and only recruitment event tailored to companies with under 1000 staff.
About this event
Sure, you could attend the big recruitment expos – in fact, we recommend them – but is every talk and exhibition stand going to be relevant to your organisation?
hireful exists to help 'everyday organisations' to compete for the best talent, that's why we're launching SUB1000 - the first and only recruitment event tailored to companies with under 1000 staff.
So, whether you're looking to hear the latest recruitment tactics from sub 1000 recruiters, an opportunity to network or just a great team day out, we'd love to host you at SUB1000. Here's what's included in your ticket:
- Access to talks by industry experts as well as peers
- Talks on technologies for SMEs
- Complimentary lunch
- Networking opportunity
- Your tipple of choice from the bar
'The Mix'
Grab a drink at the bar, help yourself to a complimentary lunch and get mixing with fellow attendees!
'The Knowledge Exchange'
There will be talks throughout the day, most of which will be from recruiters who work for similar sized organisations as yours. These recruiters have invaluable knowledge and personal experience. They are keen to show you how to get results with limited budgets and resources.
'The Tech Den'
Stop by one of the technology talks and discover the latest tools designed to make HR and recruitment easier for Sub1000 companies.
'The Knowledge Exchange' Lineup

'The Tech Den' Lineup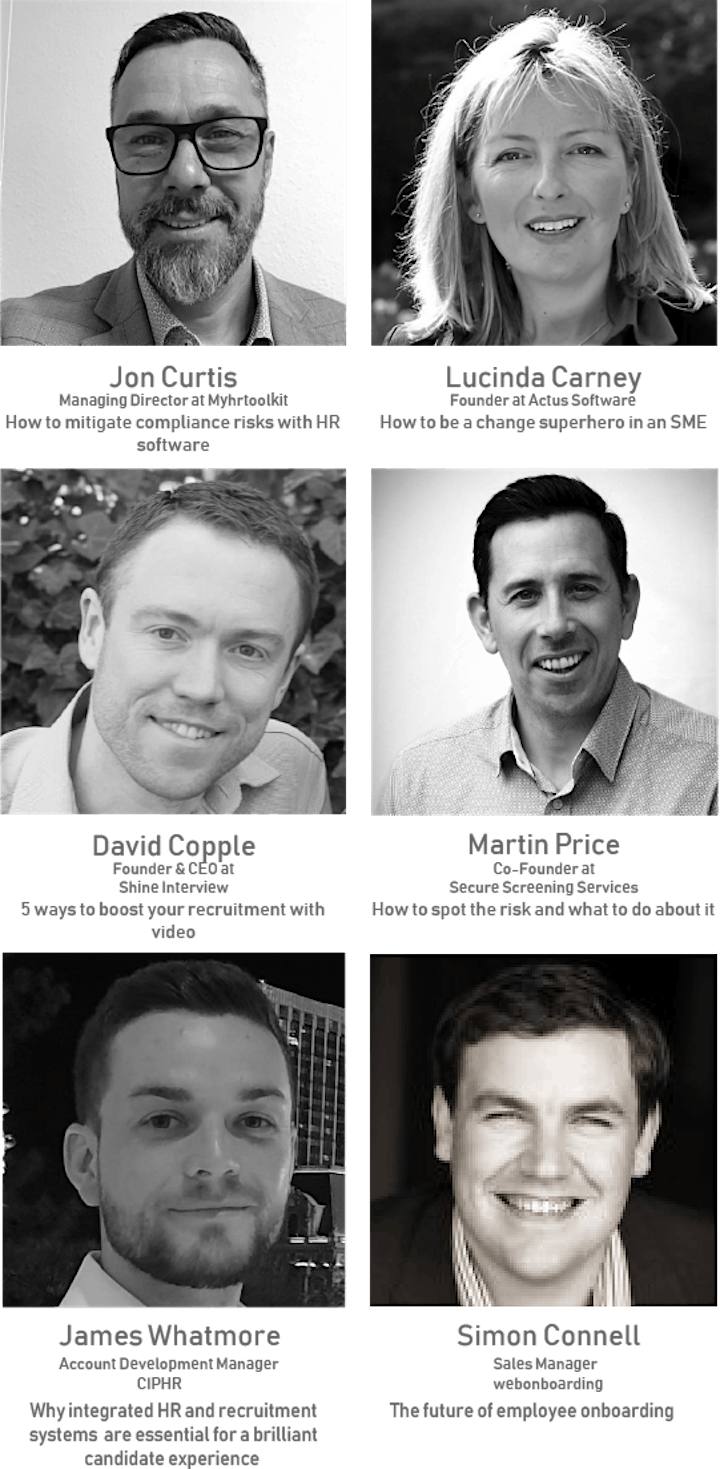 Thanks to our sponsors

Terms & Conditions
This event is exclusively for HR professionals and in-house recruiters at UK based organisations, who are under 1000 staff only. There is a maximum of 2 tickets per organisation. If you'd like more, please get in touch.
In very rare circumstances the event may be cancelled or postponed. We will endeavour to contact you by telephone and email, it is therefore imperative that you provide the correct information. Failure to provide all the details we require on the registration form may result in your booking being cancelled.
By registering for this event you agree to be added to hireful's mailing list. If you would prefer not to receive emails about hireful's services and free training events you can unsubscribe at any time.
You also consent to hireful using and/or sharing any promotional content you may feature in, including; photographs, video and tagging on social media.