About this Event
As a new member of the growing Detroit design scene, we are excited to be a part of the Detroit Month of Design.Form&Seek creates a platform for designers from diverse backgrounds to showcase their work in design fairs all around the world. Each year, we gather cutting-edge design works around a certain theme. For Detroit Month of Design 2019, we have curated works from local designers and makers to highlight the creativity in the city.
This year's theme of "Substance" centers around the processes of material exploration as a driving force of design. Much like the designers of the Bauhaus, Detroit designers are returning to craft-based practices in a post-industrial climate, finding ways of bridging the gap between machine-made and hand-made.
designers;
Alberte Tranberg, Bilge Nur Saltik, Karen Lee, Patrick Ethen, Sara Nishikawa, Scott Klinker, Sophie Yan, Shelly McMahon, Studio Herron, Sub Studio, Sunny Kim, Studio Thing Thing
Featuring DJ Steven Robert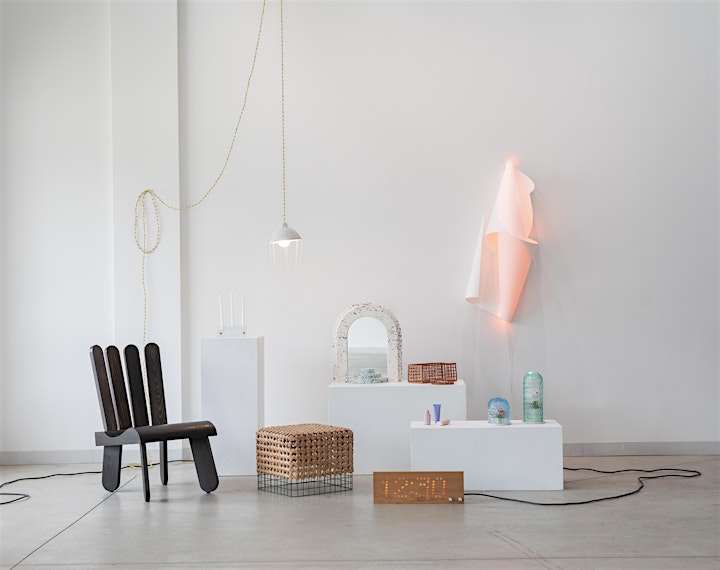 About Form&Seek
Form&Seek is a design studio that creates and curates uniquely crafted products. Each product we touch emerges from a powerful narrative and is fueled by an interest in human behavior and human interaction with objects.
We are true believers of the story behind the objects. From the first collection, we launched in 2013 to today we continue collaborating with brands, manufacturing products, do material and manufacturing research and consultancy.
We created a platform called Form&Seek collective for international designers from diverse backgrounds to showcase their work in important design fairs all around the world. An ever-evolving network of talented designers and unique work are among the imprints of the Form&Seek collective today.
About DCDT
For SUBSTANCE exhibition 2019, we have partnered with DCDT and their gallery organizer, Embrace Creatives to curate a show in their Woodward gallery.
The Detroit Center for Design + Technology is the public presence of LTU College of Architecture and Design's transdisciplinary programs on the Woodward Corridor.
The DCDT acts as an inclusive platform for the advancement of Detroit's educational, economic and engagement efforts with regard to design, technology and social innovation. The DCDT aligns with local initiatives, programs and organizations that foster and expand the role that design and technology play within our community, growing industry and education.