Substance Prevention in Schools: Effective Approaches for the Classroom

Thursday, 12 October 2017 from 12:30 to 16:30 (BST)
Event Details
Aim
The aim of this interactive session is to update school leaders, PSHE leaders and other stakeholders about national good practice, adopting evidence based approaches to alcohol and drug education, and how to effectively respond to challenging questions about their delivery.
The day will be led by Mentor-ADEPIS staff with extensive experience of delivering alcohol and drug education in schools and youth settings, and also supporting schools and local authorities in promoting and adopting evidence based practice.
The events will focus less on 'what' schools are delivering, but more on 'how'. This will therefore reflect that many schools already have access to materials and activities, instead focusing on how current approaches can be easily adapted to reflect recognised best practice to improve outcomes for pupils.
The agenda will include:
National update: Where are we now?

What works? - The principles of evidence-based practice and making this work in your school

Dealing with challenging questions – from staff pupils and the wider community
Seminar Background
This event is being held at a time when many organisations (including government), academics and teachers are seeking to develop strategies that will enable the teaching profession to make best use of existing evidence about what works in improving educational outcomes and the reasons for this. This is partly in response to increasing levels of school autonomy, which create both increased responsibility and accountability for headteachers and governors, alongside the potential for increased opportunity to shape practice. An important element of this is the development of a robust substance prevention strategy.
What happens when there is no time or resources to implement a prevention programme? This is a question many teachers ask. During this session we will address this issues and suggest ways to integrate effective alcohol and drug education into PSHE classes and ways to plan and deliver something that works using minimal time and resources and without the use of scare tactics. 
Choosing the most appropriate prevention and early intervention programme is important when it comes to young people and children and evidence helps to establish what types of programmes are most effective and which will have a positive impact on the lives of beneficiaries. In order to decide which option is best it is necessary to have access to adequate information, particularly about how the programme performs. This needs to be data that is reliable and trustworthy.
Evidence is important because it helps assess the impact and effectiveness of our work and through it we can learn and improve practice, increasing the value of our work for funders, commissioners, researchers and, most importantly, for the young people and the families we support.
Evidence-based practice integrates professional research and experience to achieve the best outcome for individuals and keeps practitoners updated about important advances in the field of substance misuse by selecting from the research available which results are most likely to be both true and useful.
Learning Outcomes
This workshop is designed to enable you to gain knowledge and skills to confidently and competently evaluate the evidence for substance use prevention and early intervention. Following the seminar you will be equipped with the skills to integrate effective drug and alcohol prevention into everyday lessons. You will know how to make informed decisions about the best programmes to use based on knowledge that is backed by research. Instead of recommending treatments based on personal preferences participants will know how to rely on quality research to decide what works and what does not work. Participants will understand what to expect of a prevention programme in terms of effectiveness, outcomes and value for money.
At the end of the day participants will know how to access and use the ADEPIS CAYT database, a tool to help providers make informed decisions about effective programmes and which practices are most appropriate in which circumstances and for which individuals. 
Guest Speaker: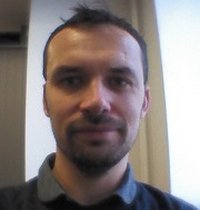 Ian Macdonald @IanA_Mac
ADEPIS Consultant
Ian's interest in health education and policy began while studying a BSc in Sports Sciences and MA Sport and Culture, resulting in a varied career working across the education, public and voluntary sectors. This has included roles within young person's substance misuse services, the commissioning and delivery of public health services, and teaching in further and higher education settings.

Ian has been involved with the implementation of high profile initiatives such as the National Healthy Schools and You're Welcome programmes, and devised a variety of CPD programmes for teachers and the wider young person's workforce. He has also developed resource packs for schools based on drugs, alcohol and energy drinks. Ian previously taught public health at undergraduate and masters levels, and currently holds a role with the Open University, teaching on their sport and fitness degree programmes.
Do you have questions about Substance Prevention in Schools: Effective Approaches for the Classroom?
Contact Mentor-ADEPIS
When & Where

2 Wellington Place

LS1 4BZ Leeds
United Kingdom


Thursday, 12 October 2017 from 12:30 to 16:30 (BST)
Add to my calendar
Organiser
The Alcohol and Drug Education and Prevention Information Service (ADEPIS) was established in 2013 by the prevention charity Mentor UK to share information and resources with schools and practitioners working in drug and alcohol prevention.
ADEPIS is publicly acknowledged as the leading source of evidence-based information and tools for alcohol and drug education and prevention for schools. In 2015 the ADEPIS project was expanded to include the Centre for Analysis of Youth Transitions (CAYT), providing expert advice and a database of case studies for evidence-based prevention programmes.
The resources we have produced draw on more than 20 years of work in the prevention field, including eight years of work with the Drug Education Forum, which supported local authorities and schools to implement best practice in drug education.
In 2017, ADEPIS was recognised by UNESCO, UNODC and WHO as a "prime example" of best practice in alcohol and drug education.
ADEPIS is funded by Public Health England and the Home Office.