Description
Those working in education know that choosing the most appropriate prevention and early intervention programmes is vital to helping pupils develop the crucial life skills they need to successfully navigate the challenges they face. During this training session, the Mentor-ADEPIS team will provide updates on national good practice in prevention to help inform your own delivery.
How do we know what the most appropriate interventions are for our pupils?
By evaluating the existing evidence and integrating successful programmes into our own teaching. By the end of the session, you will know how to access and use the CAYT database, allowing you to make informed decisions about effective evidence-based programmes and which practices are most appropriate for your pupils.
What happens when there is no time or resources to implement a prevention programme?
This is a question many teachers ask. During this session the Mentor-ADEPIS team will address commonly faced challenges and suggest ways to integrate effective alcohol and drug education into your PSHE curriculum using minimal time and resources and without the use of ineffective approaches.
This training session will be led by Mentor-ADEPIS staff who have extensive experience of delivering alcohol and drug education in schools and youth settings, as well as supporting schools and local authorities in promoting and adopting evidence-based approaches to preventing substance misuse.
Guest Speaker: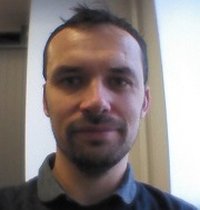 Ian Macdonald @IanA_Mac
ADEPIS Consultant
Ian's interest in health education and policy began while studying a BSc in Sports Sciences and MA Sport and Culture, resulting in a varied career working across the education, public and voluntary sectors. This has included roles within young person's substance misuse services, the commissioning and delivery of public health services, and teaching in further and higher education settings.

Ian has been involved with the implementation of high profile initiatives such as the National Healthy Schools and You're Welcome programmes, and devised a variety of CPD programmes for teachers and the wider young person's workforce. He has also developed resource packs for schools based on drugs, alcohol and energy drinks. Ian previously taught public health at undergraduate and masters levels, and currently holds a role with the Open University, teaching on their sport and fitness degree programmes.