About this Event
Join Netpremacy and Google at the top of the Gherkin, for an evening of dinner and drinks in a prestigious location, as we discuss how Google Cloud Platform is changing the business landscape.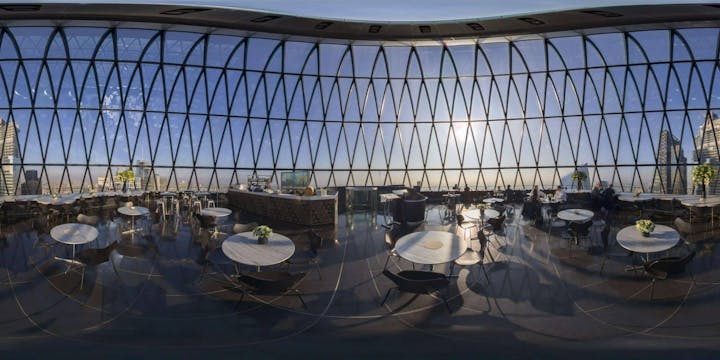 Join us for a celebratory dinner and drinks with special guest speaker, former racing driver and Jordan Grand Prix team boss, businessman, and Top Gear presenter, Eddie Jordan.
Discover how we collaborate with Google Cloud to enhance business performance, enjoy a luxurious 3-course meal in a prestigious location, and finish the evening with Eddie Jordan and his band of robbers.
A bit about Eddie Jordan
Eddie Jordan is a former racing driver and motorsport team boss, entrepreneur, and was BBC F1 lead analyst until 2015. In February 2016, Jordan joined the cast of Top Gear as a presenter.
He was the founder and owner of Jordan Grand Prix, a Formula One constructor, which operated from 1991 to 2005. It remains one of only five teams to have won multiple Grands Prix in the past 25 years. A host of drivers owe their breaks to Jordan, including Grand Prix winners: Hill, Mansell, Schumacher, and Senna. At the end of 1979, Jordan founded his first team, Eddie Jordan Racing. In 1989 the Jordan F3000 team dominated the season and Jordan driver Jean Alesi won the championship. He established Jordan Grand Prix in 1990 and entered F1. Since 2009 Jordan has played a leading role in the BAFTA winning BBC coverage of Formula 1.
Jordan has also written an autobiography, "An Independent Man", which was published in 2007 followed by receiving an OBE in 2012 and awarded two prestigious awards in Ireland.
If you would like to join us, please register by the 18th of October, specifying your dietary requirements. Below is the agenda for the evening.
18:30 - 19:00: Arrival & welcome drink
19:00 -19:10: - Thank you & welcome, Netpremacy
19:10 - 19:25: - Our customers and why success matters, Netpremacy
19:25 - 19:45: - Hear from Google on how to stay relevant in today's market
19:45: - Sit down, 3-course meal
20:30 - 21:00: - Special guest speaker Eddie Jordan
21:00 - 21:15: - Q & A session, Eddie Jordan
21:15 - 22:15: - Live entertainment from Eddie Jordan & his band of robbers.
22:30 - 23:30: - Networking drinks
If you have any questions regarding the event, please contact bryonieb@netpremacy.com