An opportunity for those teachers with some experience and knowledge of ISE to further their understanding of the assessment criteria.
About this event
Trinity's Integrated Skills in English (ISE) exam is designed for those who need to demonstrate their level of English proficiency either for further academic study, or for work purposes. As with any exam, students need to learn what to expect, and how best to tackle specific tasks.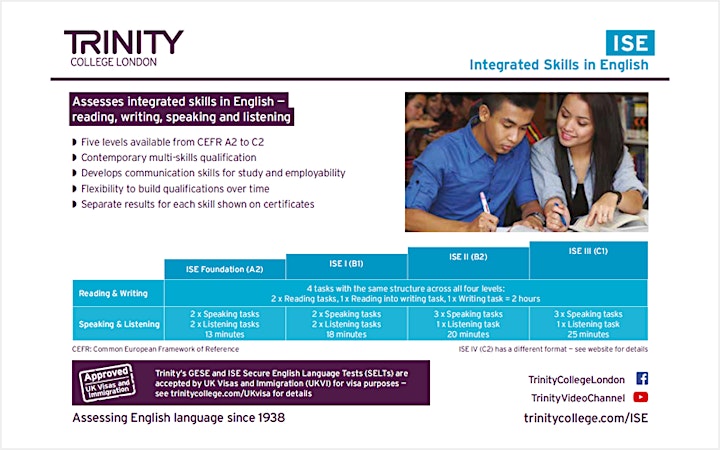 This session is for teachers who already have some knowledge and experience with ISE, but who would benefit from a more detailed look at the assessment criteria so they understand how examiners mark performance.
During the webinar, the presenter will focus on the tasks that students find most challenging in the speaking and listening module of ISE, and offer practical guidance on how teachers should approach practice and preparation to help students succeed.