Join Wembley Park to practice and learn simple techniques to achieve success in work and in life.
About this event
Nearly a third of adults in the UK feel stressed ten or more days a month. One in every 14 people says they feel stressed every single day. Led by multi-award-winning serial entrepreneur Julian 'The Ultrapreneur' Hall, this workshop will show you simple techniques that anyone can use to achieve success in work and in life. If you have goals that you want to reach but stress is getting you down then this workshop is for you.
In this workshop we will cover:
Stress - is it worth it?
How to plan and prioritise effectively
Setting impactful and realistic goals
De-stressing - The right approach for you
5 ways to avoid 'burnout'
Creating a healthy work/life balance
This masterclass is free to attend and will be held in The Yellow at Wembley Park.
Julian Hall Bio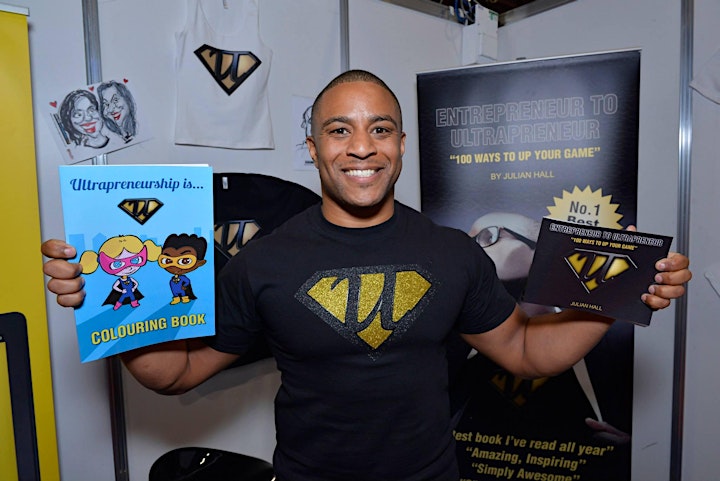 Featured on Forbes, Julian 'The Ultrapreneur' Hall is a multi-award-winning serial entrepreneur. Currently, CEO of Ultra Education C.I.C. the UK's largest provider of entrepreneurial education to young people in schools and clubs in the UK, Julian has spoken all over the world on the topics of entrepreneurship, productivity, success and technology.
Co-writer of three degrees in entrepreneurship, as well as three best-selling books on the topic, Julian has coached and mentored scores of entrepreneurs and small business owners from startups to C-suite executives.
Organiser of Success, not stress!
Wembley Park is London's most exciting new neighbourhood. Building on the international reputation for music and sporting events for which the area is known, Wembley Park is now a landmark destination with culture, entertainment and a community at its heart. It includes homes, shops, and places to work, as well as attractive public spaces, with parks and gardens adding to the squares and wide boulevards already created. When completed, nearly half of the 85-acre site will be gardens and public open space.
Wembley Park already comprises the 12,500 capacity The SSE Arena, London's most iconic concert and events venue; London Designer Outlet (LDO), which includes 70 high street outlet stores, restaurants, bars, coffee shops and a 9‐screen Cineworld cinema; BOXPARK Wembley with over 20 places to eat, drink, and play; Troubadour Wembley Park Theatre, North West London's newest theatre, and Quintain Living, providing thousands of new rental homes for London.