Event Information
Refund Policy
Contact the organiser to request a refund.
Eventbrite's fee is nonrefundable.
Make sure 2021 is a success for you and your business. Discover the 5 proven key elements to planning for success
About this Event
𝗗𝗼 𝘆𝗼𝘂 𝘄𝗮𝗻𝘁 𝘁𝗼 𝗮𝗰𝗵𝗶𝗲𝘃𝗲 𝗯𝗲𝘁𝘁𝗲𝗿 𝗿𝗲𝘀𝘂𝗹𝘁𝘀 𝗶𝗻 𝟮𝟬𝟮𝟭?
Research proves that planning for success and creating goals leads to getting results.
Successful business owners and athletes set goals and stay focused on them, and now you can too with this very affordable Masterclass.
Has 2020 been a tough year for your business?
Many businesses owners are struggling to grow their business, or even survive after a traumatic year but now is the time to make sure that 2021 is the success that you want it to be.
In this Masterclass, you will discover how to plan effectively and take the right actions so that 2021 brings the results and rewards you want. With the year coming to an end, now is the time to take action and prepare for the new year.
Proven techniques and experience
Former military commander and engineer Dr James Robertson (also known as the Strategy Doctor) has teamed up with goal setting and marketing expert Darren Hignett to bring you a Masterclass that uses proven concepts and tools so that you can:
Set the right goals and consistently focus on getting results
Develop the right strategy and tactics for business growth
Take advantage of the right tools and people to get clarity and focus
During the Masterclass, you will also discover the proven 5 key elements to success that are based on tried and tested principles.
During the event, we will also provide you with the opportunity to partner up with a like-minded business owner to ensure that you can maintain the momentum throughout the new year.
------------------------------------------------
Over £500 of extra bonus materials to help you!
The premium ticket for this Masterclass includes tools worth over £500 that you can keep, including*:
StratSnap© (£225)
StratGap© (£229)
FastTrack Goal-Setting© Template (£175)
Micro-tasking tool (£35)
You will also receive additional marketing materials to help you grow your business further such as:
A free copy of How To Grow Your Business at Zero Cost (eBook) and
An audiobook How To Create a Perfect Landing Page by Darren Hignett
*freebies are not included with the free access ticket
Save £20.00!
This Masterclass is reduced as a Black Friday deal. Grab your seat on this highly effective Masterclass for only £49.97 instead of the normal £69.97.
Bring a buddy and save more!
Invite a buddy, friend or colleague to come along and both of you can save a further £10 each on the ticket price. Contact us or simply book the 'Bring a friend' option to take advantage.
----------------------------------------------------
Places are limited and you must book in advance. Avoid disappointment and book now before it's too late.
----------------------------------------------------
What our customers have to say:
"If you haven't tried it, you won't believe it!"
"Deceptively simple– incisive and powerful."
"It won't break the bank and, certainly in my case, I know will direct more ££ to my account "
"A good session, I enjoyed it"
"Great advice for new businesses. Easy to understand and simple to follow"
"Darren is quite simply one of the smartest and nicest people I have ever worked with. His depth of knowledge, thought-through processes and results have been an immense help to my business"
"Dr Robertson's StratSnap workshops were transformative... His method enabled the team to reach consensus on what our critical problems were, and on a plan of approach to address them."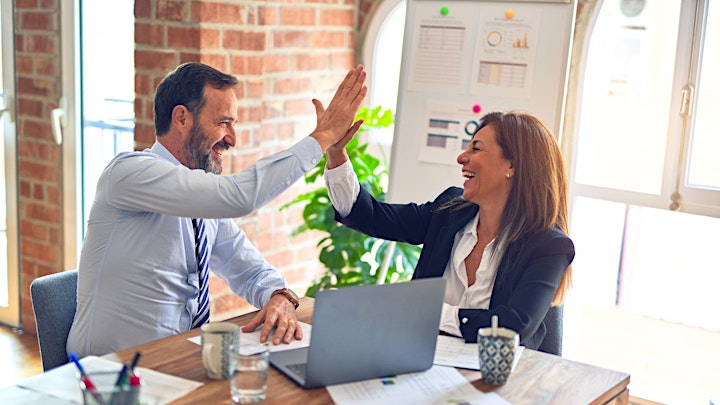 Date and Time
Location
Refund Policy
Contact the organiser to request a refund.
Eventbrite's fee is nonrefundable.