Description
Rethinking Event Sponsorship
We are delighted to invite you to our next educational workshop in London on October 14th. If sponsorship is a key component of your events you won't want to miss it.
The workshop will challenge you to re-evaluate your entire approach to event sponsorship. From your underlying perception of sponsorship and your sponsorship strategy, the workshop will be both thought providing and practical. It will be led by Matthew Weihs, MD of Bench Events and founder of Africa Events services who has a wealth of experience on the topic.
Matthew will explain who in your organisation should sell your event sponsorship and why. You will learn who to target in the prospective sponsor organisations and the specific approach to take to build real value for sponsors.
The workshop will also include round table discussions, a section on sponsorship and your event app, and plenty of time for networking with other event planners. As always a light lunch will provided, compliments of our venue partner Hilton Worldwide.
Attendance is complimentary for event planners but places are limited to 50 participants. We expect this workshop to book up quickly so register early to avoid disappointment.
---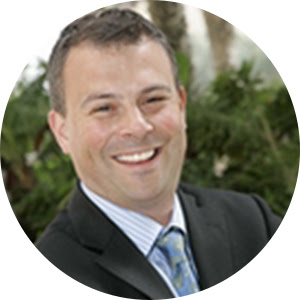 Workshop Leader
With over 16 years' experience in B2B conferencing with Guardian News and Media, IQPC and now Bench Events Matthew's main responsibilities are to develop and manage sales across the portfolio of events. In 2012 he successfully founded and launched the African Hotel Investment Forum (AHIF) and in 2013 he launched the Morocco Tourism Investment Forum (MTIF) - an invitation only event for the industry. In 2015 he was instrumental in launching the Mediterranean Resort & Hotel Real Estate Forum (MR&H) the newest of the products in the portfolio. He is Managing Director at Bench Events and also runs his own conference company Africa Event Services.
---
Friday October 14th - Agenda at Glance
9:30 Welcome and Introductions
9:35 Rethinking Event Sponsorship
Matthew Weihs, MD Bench Events & Founder of Africa Event Services
10:05 Sponsorship and your Event App
Matt Allen, Partnership Manager, CrowdComms
10:35 Round Table Discussions Discussions
Discuss, debate and brainstorm key workshop topics with other event planners
11:20 Refreshments and Networking
12:00 Close