Description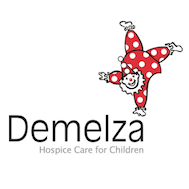 We are pleased to announce we are running a Successful Mums Taster Session on Thursday 17th January 2019 in partnership with Demelza at Glebe Football Club Clubhouse 7:30pm to 9:30pm.
This fun, friendly and professional taster session is a great platform to find out your options for flexible work, a new career or being your own boss in 2019.
Jane Knight and her team have helped over 4,000 women back to work through taster sessions, back to work training courses, business courses and connections with local employers.
Come along to find out where the part-time and flexible jobs are advertised, CV tips, confidence techniques, and the steps to starting your business.
We kindly ask for a small donation on the night as we are raising funds for Demelza. All the funds raised go directly to the charity.
You can follow us and read feedback on our social platforms, Twitter, Facebook, LinkedIn and Instagram plus our website.