Learn the Step by Step Guide To Running A Great Social Enterprise Using The Social Enterprise Accelerator Program (S.E.A.P.)
About this event
This Workshop is an Introductory Course to a 6 Module program that runs for a 6 month period. At this course workshop will will cover all 6 elements so that all attendees will walk away with tremendous value.
The 6 - S.E.A.P. Modules are:
MODULE ONE: BUSINESS MODEL
Starting with your vision and values, you will create a one-page document that outlines in a picture form exactly how your social enterprise will work, how it will impact the community, the stakeholders you need, how it will make money etc.
MODULE TWO: LEGAL STRUCTURE
A social enterprise has the opportunity to create as many as 10 types of legal structures. You will be exposed to all of these so that you can make an informed choice on which is most suitable and relevant.
MODULE THREE: BUSINESS PLAN
You will have the opportunity to complete a 10-page business plan as we go on through the course model. This will be based on the research you conduct, so that it has increased accuracy and alignment to your vision. We will also help you write, complete, and submit your first grant funding application.
MODULE FOUR: ONLINE
You will learn how to use various social media platforms to advance your enterprise. You will be introduced to how you can effectively utilise Zoom, Facebook etc. to deliver services and generate deeper insights. You will understand the importance of SEO and how to generate traffic to your pages, as well as creating online ads.
MODULE FIVE: TRADING INCOME
A social enterprise must make an active change in the lives of people it serves as well as generate profits needed to finance its immediate and long-term objectives. Therefore, you will learn how to attract early stage clients, generate income from selling some of your services/products. In the module, you will learn to utilize the art of consultative selling to increase and grow your social enterprise.
MODULE SIX: PERSONAL DEVELOPMENT
The 4 main areas of focus in this module will be Developing Leadership Skills Understanding and Practice of Emotional Intelligence Taking Personal Responsibility Connections to Advisors, Friends and Mentors
What Is The Social Enterprise Accelerator Program (S.E.A.P.)
In the first phase, we help the social entrepreneur answer fundamental questions like: Is my social idea workable? Is it needed? How can I reach the potential beneficiaries? Who do I need as partners? How much money do I need to run the business?
The second phase of the 6 months focuses on helping the entrepreneur create a Business Plan, have a clear strategy for raising initial funding and making sales, as well as structuring for longer-term growth. We help you with your funding application and ensure you are legally structured.
At this introduction Course we will cover the 6 modules included in the S.E.A.P. but those who attend the Full Program Will Get:
A Completed 10-page Business Plan with Financials: A document you can use to run your business.
£3,000 - £15,000 in Grant Funding: A submitted grant application to raise the initial funding needed to kick start your business.
A Registered Legal Structure: You will have chosen and registered the best legal structure for your social enterprise.
A Landing Page A single-page website for generating leads and potential clients. Confidence
The confidence to run your business.
An Accountability Partner Someone to provide the necessary support and ensure you are giving your best.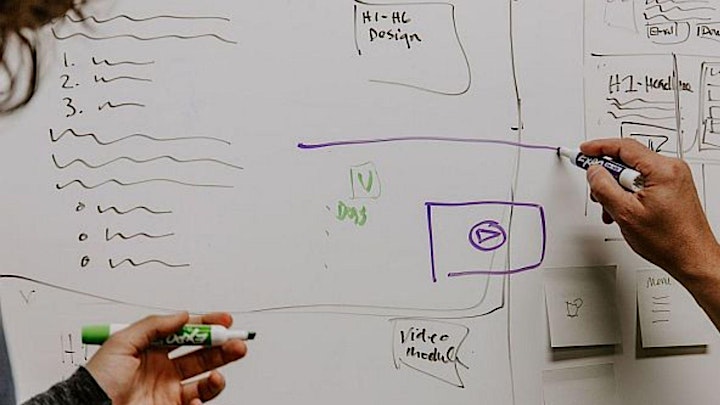 No Prior Experience?
We recognise that many people starting a social enterprise may have little or no prior "business" experience. Individuals may have interacted with businesses all their lives as employees, but never peeked behind the curtain to see the complex reality of running one, particularly a social enterprise.
We therefore believe it's important for you to learn the basics, and more. Even with social impact as your main goal, you're still a business and you should think like a business, rather than becoming over-reliant on grant funding.
This S.E.A.P. (Social Enterprise Accelerator Programme) offers a very simple solution so that a social enterprise can start and grow, whilst generating a trading income to thrive.
Organiser of Successful Social Enterprise: How To Start and Run One

Boomy is an undergraduate of a Social Entrepreneurship Masters Program at Goldsmith University London. He is the School of Social Sustainability founder, and a senior consultant. Boomy has over 20 years of experience in the business startup arena, including supporting entrepreneurs with business planning, raising seed capital and setting strategic objectives. Amongst his most notable achievements are 2.2 million views on Quora, lecturing at City University, serving over 100,000 students on his Udemy.com page and writing 3 bestseller books for new entrepreneurs.