Event Information
Refund policy
Contact the organiser to request a refund.
Eventbrite's fee is nonrefundable.
Successfully Manage and Progress Your Work and Life to define and reach your potential
About this event
Join Jenny and Emma for this personal development coaching programme for women that aims to support you to achieve your potential, to overcome any barriers you may face both externally and within yourself, and it will encourage you to explore your values and what is important to you when thinking about work and life. You will consider your work and life stages and how this impacts on your career pathway options; enabling you to take control of your career aspirations and what will give you a sense of satisfaction and happiness.
This personal development coaching programme aims to be empowering, highly interactive and practical, with a particular focus on your aspirations to create your ideal work and life vision, and career progression planning whilst balancing work and life demands, considering your self-development relating to confidence, achievements, individual working identity, having your voice heard, building relationships and creating positive connections as well as presenting yourself as the professional you want to be. You'll explore how to build resilience and gain clarity and focus to create an action plan to make it happen.
Our aim is for you to leave the programme with a clearer view of your work and life aspirations, with a focused plan to make that a reality; with tools to manage setbacks and a greater understanding of yourself and all you have to offer. An opportunity to manage your personal development for both your work and life.
Over the six workshops in the programme you will have the opportunity to connect with other women like you, to talk, listen, reflect and collaborate creating shared learning in a supportive and friendly environment that will enable you to identify what can have the most immediate positive impact on you as an individual and in your unique situation.
Alongside the programme you will be provided with a self-coaching workbooks to use time and again as and when you need it, if you are making a change, feeling stuck or facing a challenge or a knock in confidence ... check in with your workbooks whenever you need to.
This programme includes a series of 6 workshops and you can begin the programme at any point. We plan to run each workshop on an ongoing basis and you will have up to two years to complete all 6 workshops. Current workshops are timetabled as follows and with all workshops running from 10-1230:
Challenging Limiting Beliefs & Imposter Syndrome & Having Your Voice Heard -10th February 2022
Knowing yourself to be your most confident self in work and life - 15th March 2022
Building relationships and creating positive connections …. to support your work and life aspirations - 4th May 2022
An Introduction to Building Resilience in Yourself and Others - 8th June 2022
Managing your work and life demands …. changes after lockdown - 30th June 2022
Defining your work and life vision…. to be the individual you want to be - 21st September 2022
In addition you will be welcome to join any of our Women Connecting and Collaborating - meeting, sharing and learning sessions that take place during the duration of your programme. These sessions focus on women connecting and having impactful conversations about what matters to them.
If you are unsure if the whole programme is right for you then you can join one of the individual workshops for the one off fee of £40 and if you then decide to join the full programme you will simply pay the remaining £155.00.
This is a women-only programme that will be delivered via Zoom. All joining details will be emailed to you prior to the session, however, in the meantime if you have any questions please feel free to email Jenny and Emma at info@womentowork.co.uk.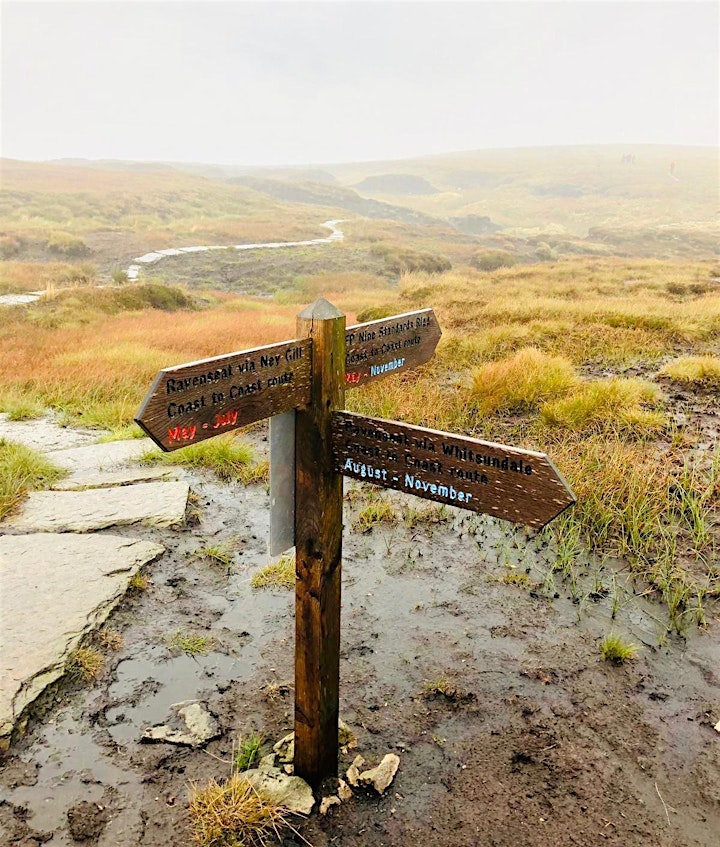 Date and time
Location
Refund policy
Contact the organiser to request a refund.
Eventbrite's fee is nonrefundable.
Organiser of Successfully Manage and Progress Your Work and Life
Make positive changes and create a life that's right for you. Focusing on what's important to you right now and in the future for your work and home life.

Women to Work is a business with social aims that works with both organisations and individuals with a special interest in coaching for women's personal and professional development, resilience and coaching and mentoring for all.
Emma and Jenny offer a range of initiatives that can help address many of the issues that can come up time and again for women in the workplace and for people in organisations, issues that may be a barrier to getting the best from every individual.

Emma and Jenny offer coaching support through:
One to one coaching - individual coaching sessions tailored to your specific needs

Group coaching workshops and programmes - topics include: personal development, resilience, confidence, career planning, managing your work life, dealing with limiting beliefs & imposter syndrome, work life balance, coaching skills, mentoring skills, personal identity, building relationships and more…

Self-coaching tools - providing our clients with long term self-coaching support through our materials, website, social media channels and our programmes

We absolutely love what we do and are passionate about how coaching can help the people we work with to see new horizons that best fit their values, helping them to feel positive, motivated and able to create a fulfilling professional and personal life.

We hope you will love coaching as much as we do! Explore our website, or get in touch to find out more about how we can work with you or your organisation.

Emma & Jenny

Working with women and organisations to define and create fulfilling personal and professional lives

Contact us to find out more:
info@womentowork.co.uk
www.womentowork.co.uk