Description
We all go through hard times sometime in life. Sickness, divorce, childlessness, disappointment in relationships and business, failure, etc. are situations in which we can cause extreme pain and even depression. But with a little confidence and confidence, you can jump back even stronger. The Bible is full of beautiful verses that remind us that there is no situation our Heavenly Father can not heal.

This year's speakers are all women who have gone through extreme situations but can not be overcome by the challenges. Through these same challenges, they have become great inspirators and sources of blessing and healing to other women, their communities and the world at large!
Meet new and fascinating women from all over the world, discover the hidden talents and potential in you and be inspired by the exciting talks and workshops.
All this in the cozy and stylish Five-Star Marriott flair!
Success Secrets of a STRONG women was launched in August 2017 with the aim of challenging women to step out and bring out the best in them. Women are strong beyond imagination but most often society and the challenges of life push us to the wall. Yes, life can be challenging sometimes but no matter what it throws at you, you always have the choice to either let it break you or use it as a stepping stone to take you to the next level.
We don't only celebrate success, we create Success Stories.
This year's speakers are women who have gone through extreme situations but did not allow these challenges to break them. They are here to share their Success Stories and the secrets & strategies that moved them from victims to HEROINES.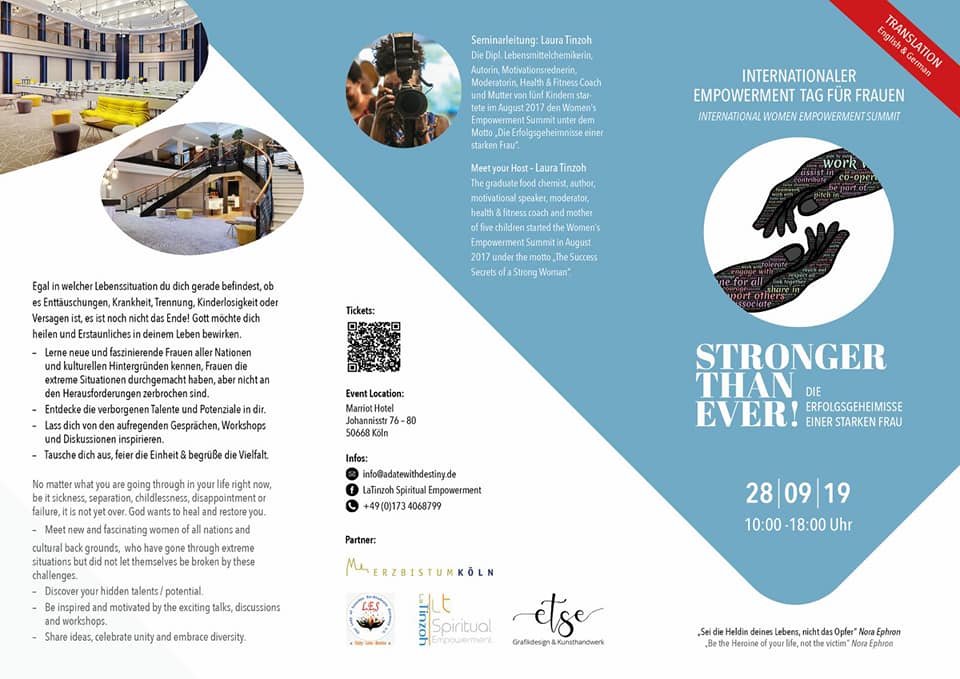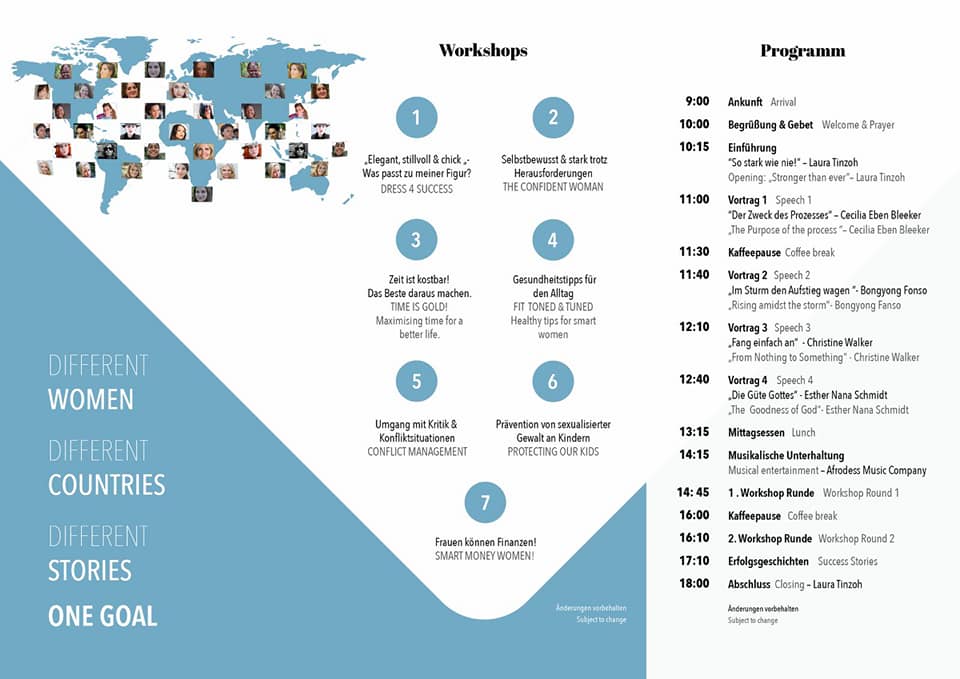 Lets introduce our speakers:
Laura Tinzoh- Author, Motivational Speaker, Health & Fitness Coach and Founder of 'LaTinzoh Global Empowerment'. The multi-talented mother of five launched the Women Empowerment Summit in August 2017 as a platform for Women of all Nations and Races and Backgrounds to meet, share ideas, celebrate unity and embrace diversity. Having experienced lots of challenges, the mum of five who today is amongst others an international aclaimed international Moderator and TV host saw the need to reach out to other women who might be going through the same difficulties. One would think that Laura's strength would be exhausted at home taking care of the family; but she is proving every day that if one believes in oneself and has a little faith, the sky is the limit. She shuttles from city to city presenting her books, giving talks on Women, family, healthy living and faith issues, moderating events and she still has enough time run a daily podcast series.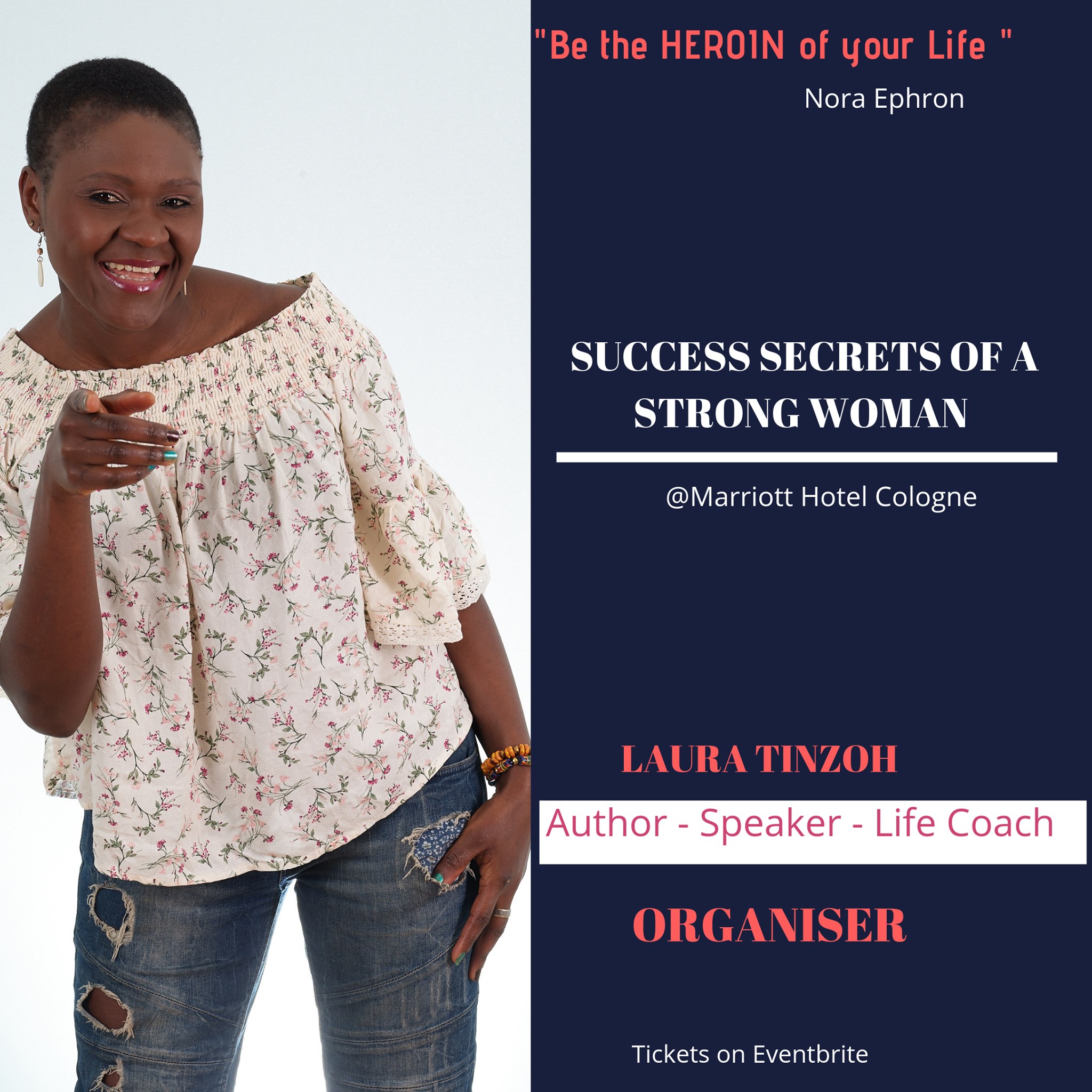 Esther Nana Schmidt- is a celebrated spiritual teacher, mentor and counselor. Their message is that spirituality and spiritual intelligence are the key to life. She is known for her charming and captivating presence and her ability to get people out of pain and frustration, towards a positive and joyful experience. Esther Nana helps to awaken and develop her spiritual intelligence. By doing so, they help them to improve the quality of life and its capacity through empowering and transformational events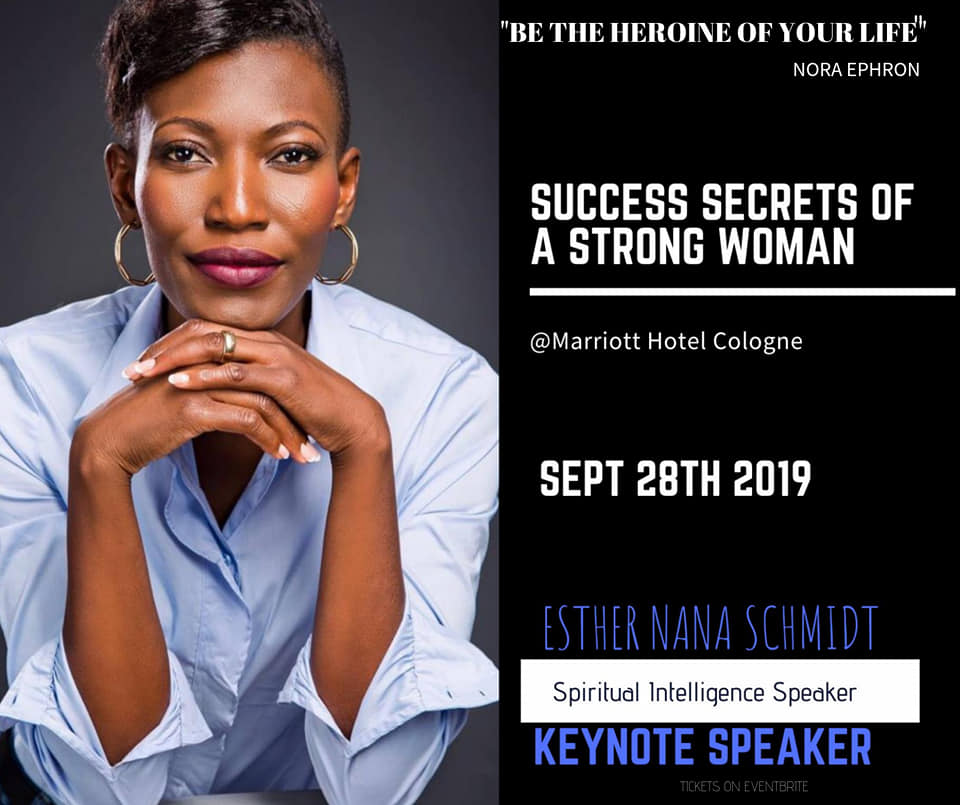 Christine Walker- is a successful business woman, author and management coach. In just ten years, she single-handedly built up the PLU Group of companies with 50 employees. Walker learned her trade from scratch. This renowned manager is the authority on the subject of `Performance Turning for Managers`. This power women and time and efficiency expert is known for her popular lectures and press and TV appearances. She lives and breathes her own message.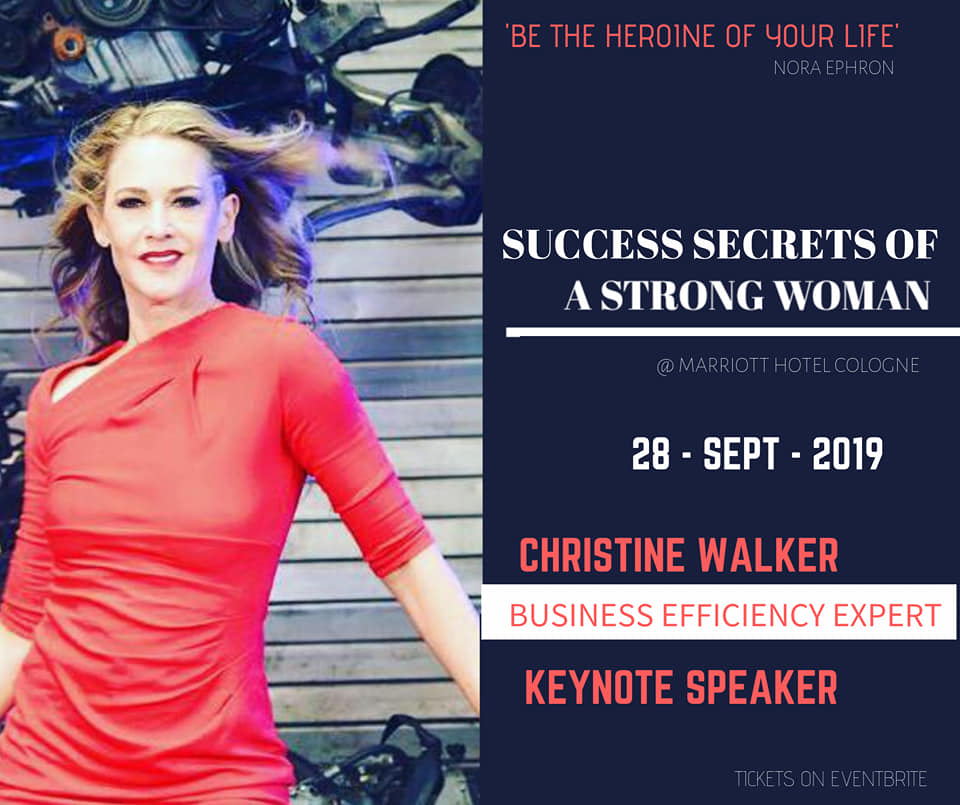 Fanso Bongyong- is a strong and dynamic lady of African descent, who works as a secondary school teacher in London. Bongy is a devout Catholic and helps women undergoing difficulties to find coping mechanisms and strategies to help them manage their situation better. She aims to give them hope into living a happier life full of hope for a better future. She lights up a room when she walks in but remains humble at heart. She oozes love and positivity through and through.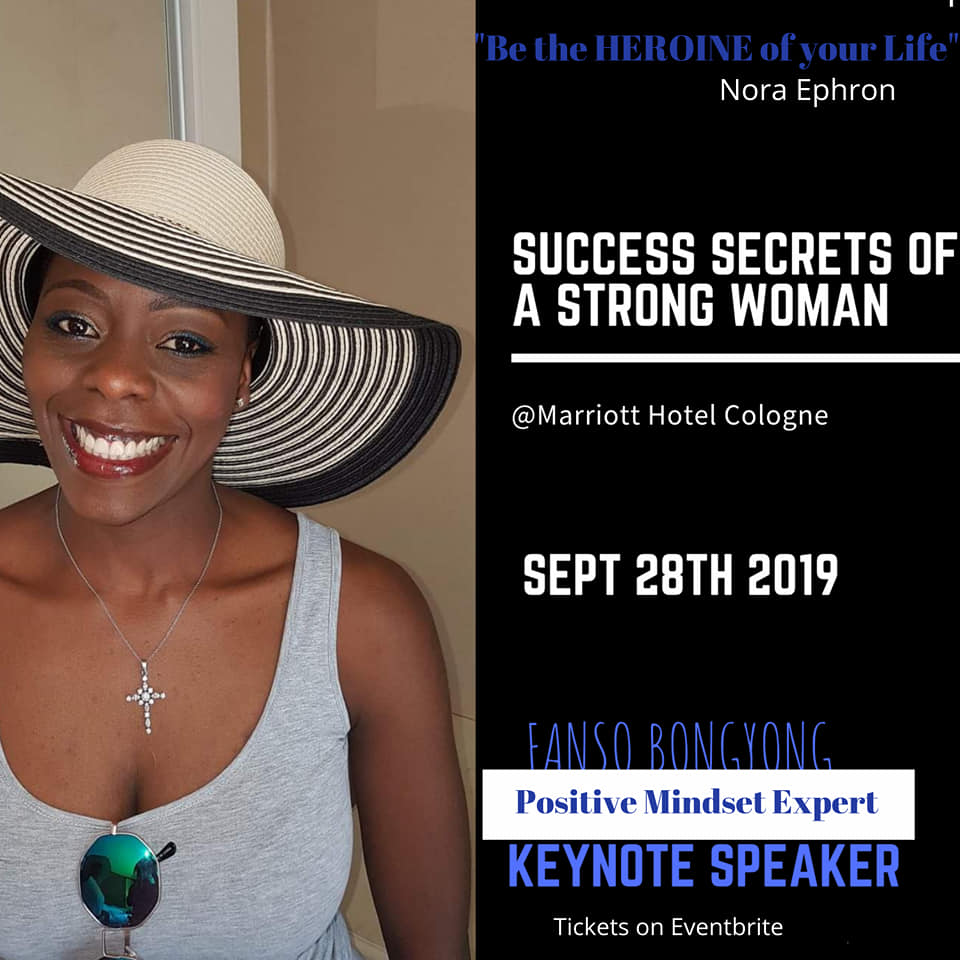 Cecilia Eben Bleeker- is one of the most beautiful and hardworking women, sharing a poweful message. This women knows how to enjoy the moment and carry others along while challenging them to step up their game. Beeing a teenage mum from a humble background she founded the Bleeker Foundation to help teenagers navigate through the challenges of life. Cecilia proves every day that there is no limit to the things women can do. No matter the challenges on the way, we can bounce back.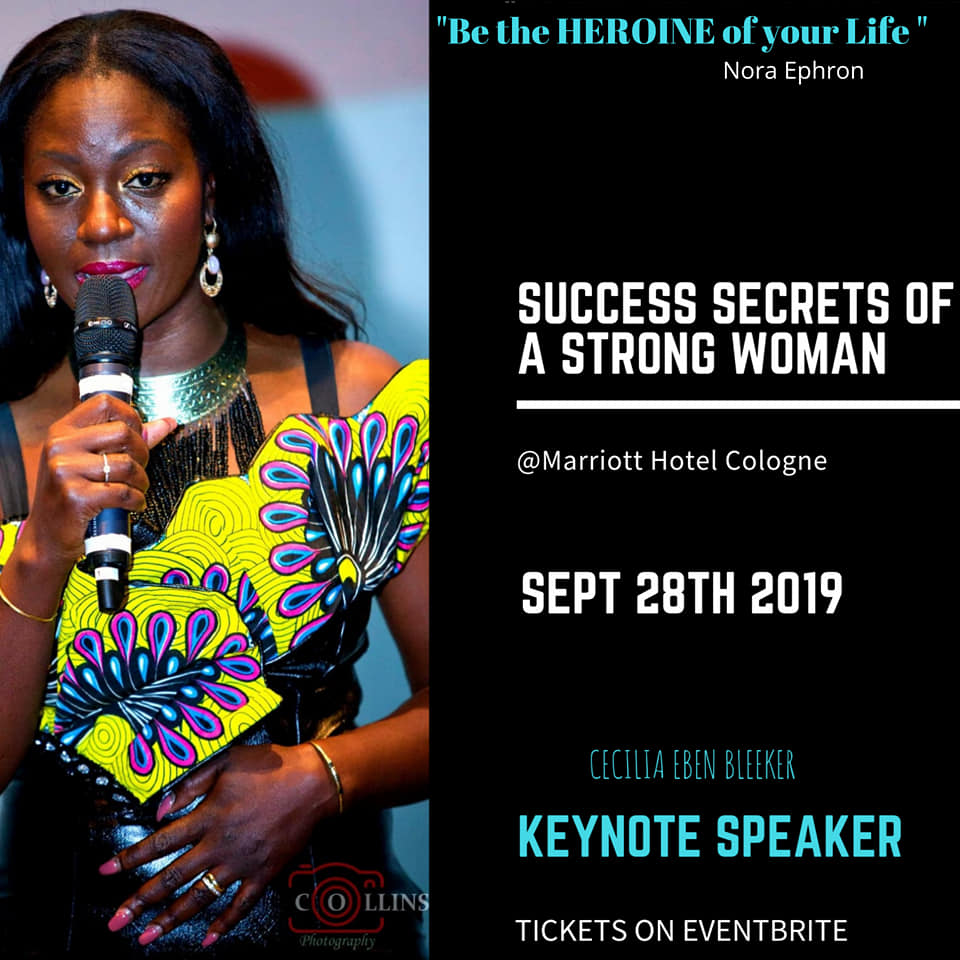 Dr. Garcia Angelika (as workshop cordinator)- has been a coach and an advisor for Global Education and Education for a Sustainable Development in NRW, since 2016. The empowerment of Girls* and Women* with a migration background are the most important parts of her work. The smart and dedicated mum of two has mastered the art of balancing work and family life.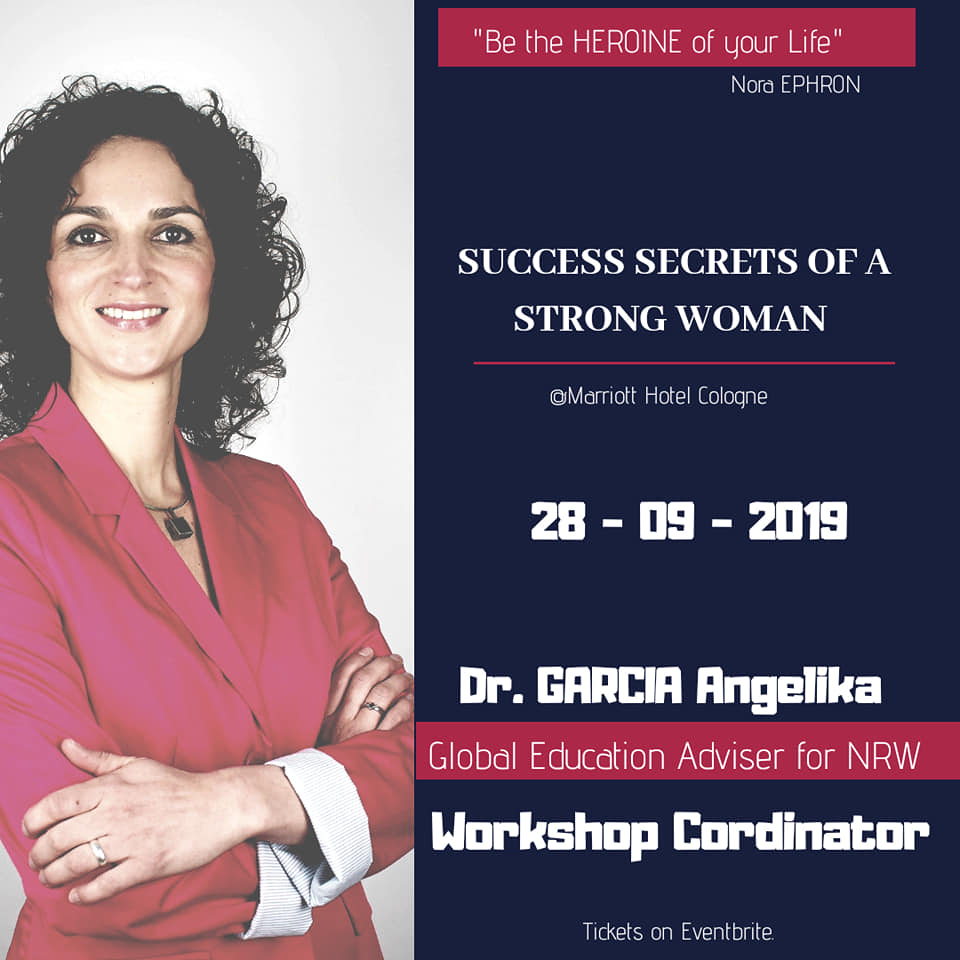 For the musical entertainment on this day Afrodress Music Company