Join us for an author special - Sue Clark reads from her debut novel, Note To Boy and answers all your questions!
About this Event
Former BBC scriptwriter, Sue Clark, is no stranger to comedy. Over the years she's penned funny lines for many TV and radio stars, from Tracey Ullman and Lenny Henry to June Whitfield and David Jason. She brings that comedic sparkle to her debut novel, Note to Boy.
Note to Boy is a tale of faded fame and unlikely friendship. It tells of the mayhem that occurs when the worlds of an elderly, eccentric fashion diva and a downtrodden but wily teenager collide. She wants her celebrity life back. He just wants a life.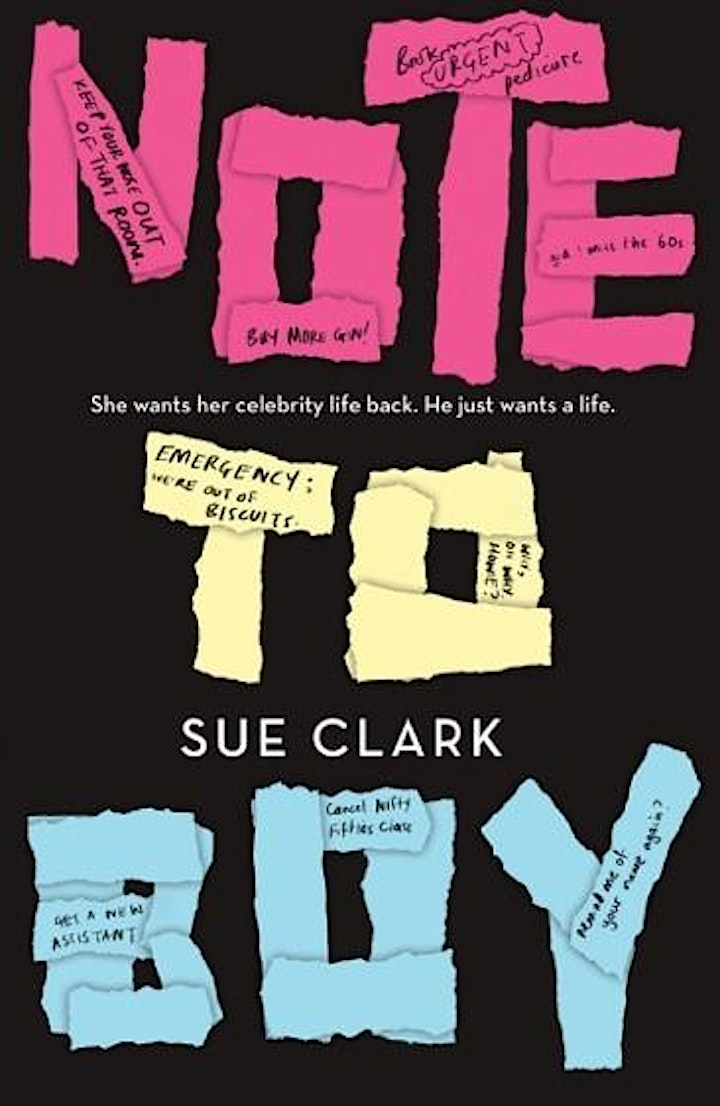 Join us Thursday 10th December from 6.30pm for this virtual author reading and talk. Your will be emailed a link to in advance of the start of this event.
This is your chance to find out from Sue what it's like to be a debut author in today's competitive market; how writing comedy scripts differs from writing comic novels; and how much she actually remembers of the Swinging Sixties!
Here's what people are saying about Note to Boy:
"poignant enough to raise a lump in the throat; funny enough to make you laugh"
"a very funny novel by a writer with comic form"
"like a cross between Absolutely Fabulous, Men Behaving Badly and The Rag Trade"
"both moving and comical"
"an utter joy"
"a delight of a book"
"a funny and uplifting inter-generational tale"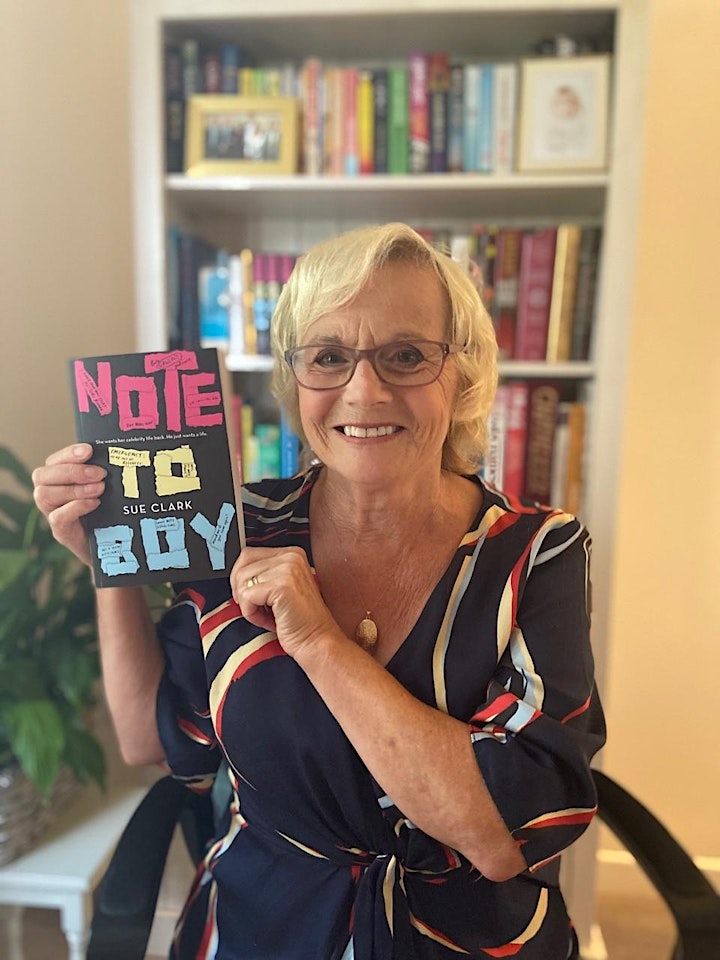 Sue Clark has grilled John Humphreys, quipped with Ronnie Corbett, and danced with a James Bond. She's written scripts for BBC radio and TV shows from Weekending and the News Huddlines to Three of a Kind. In between the silliness, she's somehow managed to hold down a more conventional career as a copywriter, journalist, editor and PR writer. Note to Boy is her first novel.
She lives with husband Michael in a quiet Oxfordshire market town, their three grown-up children are a mere WhatsApp away.
https://sueclarkauthor.com
@SueClarkAuthor
https://www.facebook.com/sueclarkauthor/