Description
SUGAR....

the Brain, the Microbiome and Cancer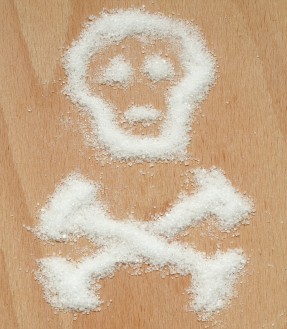 Speakers
Welcome and Opening Talk –
Dr Shideh Pouria, MB BS BSc MRCP (UK) PhD CMT
Dr. Shideh Pouria qualified in 1991 from King's College London and has worked in numerous clinical and academic posts within the NHS. She has extensive experience in both general and renal medicine. Her research interest has been in the field of mucosal immunology and she has published on this subject in peer reviewed journals as well as on the role of infections and environmental factors in kidney patients. She has practised in the field of environmental and nutritional medicine since 2008.
Health Hazards of Sugars:
Dr. Pouria will offer an introduction to the role of sugars in diseases. She will discuss the factors behind the current epidemic of diseases relating to the high consumption of sugars in the Western Style diet and set the scene for the speakers later on in the day.

Prof. Henry Butt MSc PhD, Bioscreen, Yarraville, Victoria, Australia, Hon. Senior Fellow ( University of Melbourne), Adjunct Associate Professor (Victoria University)
Henry Butt was the Scientist-In-Charge at the Department of Microbiology and Infectious Diseases, Newcastle Mater Misericordiae Hospital, and John Hunter Hospital, Hunter Area Health, prior to becoming the Director of the company Bioscreen (Aust) Pty Ltd, Melbourne, Australia, in 2004. He was appointed as Conjoint Lecturer at the University of Newcastle in 1994-2002, and is currently associated with the University of Melbourne, Australia, as Senior Fellow (Hon) and as Adjunct Associated Professor at Victoria University, Australia. His research interest is in the pathophysiology of intestinal microbiome in patients with chronic diseases.
Sugar related Neurocognitive Impairment and Alteration of the Gut Microbiota
The relationship between the intestine and the brain, generally known as the 'gut-brain axis', is well described. Past research emphasized the association of gastrointestinal function and the patho-psychological status of the host. More recent evidence suggests a strong link between the intestinal microbiota and the central nervous system, that healthy intestinal microbiota modulates brain development and stress-related behaviors. The association of sugar related diet with the activities of intestinal microbiota has also been implicated. This communication reports the commensal gastrointestinal micro-organisms, previously thought to be harmless, but under certain circumstances, and if disturbed can contribute to or potentially cause diseases such as neurocognitive impairment, depressive moods and fatigue as seen in chronic diseases such as chronic fatigue syndrome, fibromyalgia, irritable bowel syndrome, and childhood behavioral disorders such as autism.
Dr Heinz Reinwald
Studies in political economics, cultural anthropology and cultural sociology at the University of Erlangen-Nürnberg and the National Autonomous University of Mexico (UNAM). Scientific assistant at the University of Erlangen-Nürnberg. Doctoral degree at the faculty for philosophy and political economics in Germany. Training as alternative practitioner with particular emphasis on clinical nutrition, general regulatory medicine and detoxification, practicing in own clinic in Bayreuth. Managing Director of Dr. Reinwald healthcare gmbh+co kg, Dr. Reinwald innotec gmbh+co kg and Dr. Reinwald global health ltd. Publications in various professional journals for alternative medicine.
Healing the Glucotoxic Brain
Professor Pritchard of Bournemouth University has shown that the sharp rise of dementia and neurological deaths in people under 74 cannot be put down to the fact of a longer lifespan. His research showed that between1979-2010, the increase in deaths due to brain disease in the USA increased by 66% in men and 92% in women. This is "epidemic" development parallels the epidemic in obesity, diabetes and cancer and suggests clearly the influence of environmental factors and lifestyle. The author claims, that Prof. John Yudkin, had predicted this development in his seminal book Pure, White and Deadly, blaming processed food and sugar for the majority of the chronic diseases.
Sugar and Cancer
In 1885, an Austrian medical doctor published a small but seminal paper on the possible relation between sugar and cancer. He stated that the presence of sugar and glycogen in the blood and cancerous tissue respectively, in such a large number of cases can hardly be considered as coincidence. He believed the presence of abnormally high levels of sugar and glycogen necessary to the development of carcinoma. The New York Times mentioned the theories of Dr. Freund of Vienna concerning the cause of the cancer in the German Crown Prince´s throat being discredited by New-York medical men, in 1887. His recommendations to reduce the amount of sugar in order to destroy the cancerous growth were ridiculed by the medical community of the US at the time. New findings as well as research done in 1913-1915 by several scientists in the US suggest that, at least to some extent, Dr. Freund was right.
Dr. Damien Downing
Dr Downing is a pioneer of ecological medicine, which is a systems approach to health. He specialises in unravelling complex health challenges, where toxicity interacts with nutrition and human individuality. Dr Downing will explore the emerging evidence for the use of a high fat, very low carbohydrate diet as the corner stone of an integrative treatment programme
The Ketogenic Diet
(synopsis to be added)
Dr. John McLaren Howard
Dr. McLaren Howard developed his skills while working at the Analytical Research Laboratories of Laporte Chemicals and as a Scientific Officer at a UK Government Research Association at Welwyn in Hertfordshire, where he developed new analytical methods. His first papers were on high-voltage electrophoresis for measuring trace elements and the formation of calcium sulphato-aluminate crystals. In 1965 John took up the post of Clinical Biochemist at the London Clinic. During 19 years at that hospital he introduced a trace element assessment service and undertook ongoing cooperative work with colleagues in the USA, including work with Dr F W Sunderman Jr on serum nickel as a marker of myocardial infarction.
John's lectures and examination success led to the award of a Doctor of Science degree in 1979. He continued his part-time studies at Birkbeck College, University of London, under the direction of Professor Peter Sadler, studying Inorganic Biochemistry in Medicine.
In 1984, John and Dr Stephen Davies set up Biolab Medical Unit, where John became Laboratory Director. Biolab progressively built up a large range of investigations completely unavailable elsewhere within the UK, and – in many cases – anywhere else in the world.
During those years he published over 20 papers, contributed to at least seven books and broadcast on a number of subjects related to nutrition in medicine. Following a series of lectures to the college, John became an invited Fellow of the American College of Nutrition. He is also a founder member of and continues to be active in the Inorganic Biochemistry Discussion Group of the Royal Society of Chemistry.
Dr. McLaren Howard retired from Biolab in May 2007 and set up Acumen, based a few miles from his home in Devon. He continues to explore and develop techniques using recent developments in fluorescent microscopy to allow one to 'see' clinically important biochemical reactions at the molecular level.
Fructose and Sucrose intake: measurable biochemical parameters including some new findings and clinical correlates
Rather than measurements that concern changes in glucose, insulin and related parameters, this paper concerns the effects of fructose and sucrose intake on other laboratory test results. Most people tolerate reasonable levels of both fructose and sucrose, but this present work concerns people where measurable ill effects may be responses to these sugars in the diet.
I will consider abnormal findings of fructose-1-phosphate and fructose-6-phophate before considering sucrose in its own right. While a lot has been written about the effects of fructose and the particular dangers in fructose-intolerant people, the literature is somewhat sketchy in relation to sucrose other than as a source of glucose and fructose.
I will show that some people absorb significant quantities of unchanged disaccharide sucrose and that this has effects that one cannot ascribe to monosaccharide fructose and glucose. The changes that will be shown include an altered apoptosis profile in neutrophils, changes in mitochondrial permeability transition and epigenetic effects on genomic DNA.
I will show the significance of these changes in some individual people, including some effects in malignancy, immune insufficiency and mitochondrial dysfunction.
Professor Robert Lustig
Prof. Lustig is a neuroendocrinologist, with basic and clinical training relative to hypothalamic development, anatomy, and function. Prior to coming to San Francisco in 2001, he worked at St. Jude Children's Research Hospital in Memphis, TN. There, he was charged with the endocrine care of many children whose hypothalamic had been damaged by brain tumours, or subsequent surgery, radiation, or chemotherapy. Many patients who survived became massively obese. Prof. Lustig theorized that hypothalamic damage led to the inability to sense the hormone leptin, which in turn, led to the starvation response. Since repairing the hypothalamus was not an option, he looked downstream, and noted that these patients had increased activity of the vagus nerve (a manifestation of starvation) which increased insulin secretion. By administering the insulin suppressive agent octreotide, he was able to get them to lose weight; but more remarkably, they started to exercise spontaneously. He then demonstrated the same phenomenon in obese adults without CNS lesions. The universality of these findings has enabled Prof. Lustig to weave these threads together into a novel unifying hypothesis regarding the etiology, prevention, and treatment of the current obesity epidemic. This has led him to explore the specific role of fructose (half of sucrose and high-fructose corn syrup) as a specific mediator of both chronic disease, and continued caloric consumption. His now notorious YouTube video, "Sugar – the bitter truth" continues its popularity with the lay public.

A native of Brooklyn, NY, Prof. Lustig went to Stuyvesant H.S. in Manhattan, graduated from MIT in 1976, and received his M.D. from Cornell University Medical College in 1980. He completed his Pediatric residency at St. Louis Children's Hospital in 1983, and his clinical fellowship at UCSF in 1984. From there, he spent six years as a post-doctoral fellow and research associate in neuroendocrinology at The Rockefeller University. He has been a faculty member at the University of Wisconsin-Madison, and the University of Tennessee, Memphis. Prof. Lustig has authored 85 peer-reviewed articles and 30 reviews. He has mentored 20 Pediatric endocrine fellows, and trained numerous other allied health professionals. He provides endocrinologic support to several protocols of the Children's Oncology Group. He is the former Chairman of the Ad hoc Obesity Task Force of the Lawson Wilkins Pediatric Endocrine Society, a member of the Pediatric Obesity Practice Guidelines Subcommittee of The Endocrine Society, a member of the Obesity Task Force of the Endocrine Society, a member of the Pediatric Obesity Devices Committee of the U.S. Food and Drug Administration, and a member of the Steering Committee of the International Endocrine Alliance to Combat Obesity. He also consults for several childhood obesity advocacy groups.
Is Sugar Toxic Beyond its Calories?
Programme
08.30 - 09.00 Registration & Tea / Coffee
09.00 - 09.30 Dr. Shideh Pouria:Welcome and Opening Talk
09.30 - 10.15 Professor Henry Butt: Sugar related Neurocognitive Impairment and
Alteration of the Gut Microbiota
10.15 - 11.00 Dr. Heinz Reinwald: Healing the Glucotoxic Brain
11.00 - 11.30 Refreshments
11.30 - 12.00 Professor Henry Butt: Part II
12.00 - 12.30 Dr. Heinz Reinwald: Sugar and Cancer
12.30 - 13.30 Lunch
13.30 - 14.00 Dr. Damien Downing: The Ketogenic Diet
14.00 - 15.00 Dr. John McLaren Howard: Fructose and Sucrose intake: measurable biochemical parameters including some new findings and clinical correlates
15.00 - 15.30 Refreshments
15.30 - 16.30 Professor Robert Lustig: Is Sugar Toxic Beyond its Calories?
16.30 - 16.45 Questions and Answers with Panel
16.45 - 17.00 Dr. Shideh Pouria: Closing Remarks
17.15 - 18.15 BSEM AGM - members only
(Lunch will include gluten free and vegetarian/vegan options)
The event is CPD accredited (6hrs) with: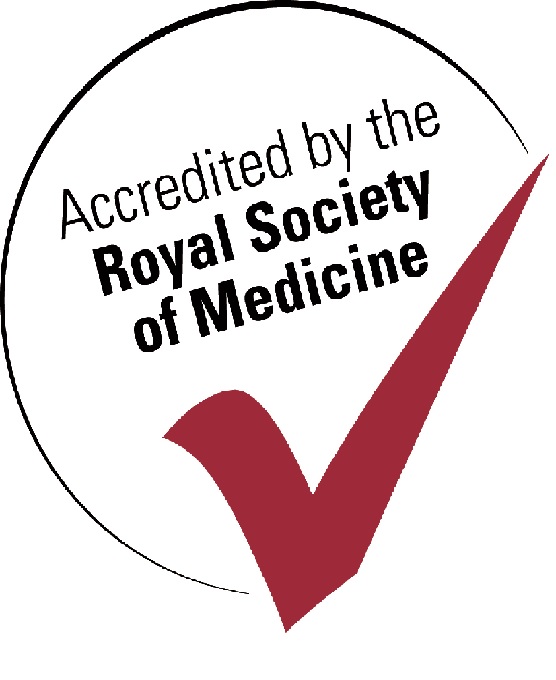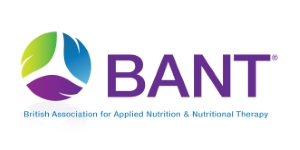 Organiser of SUGAR…. The Brain, the Microbiome and Cancer