Sales Have Ended
Registrations are closed
REMEMBER: To take part in the discussion please make sure you have registered your attendance using the URL link below: https://attendee.gotowebinar.com/register/4696359821844387341
Sales Have Ended
Registrations are closed
REMEMBER: To take part in the discussion please make sure you have registered your attendance using the URL link below: https://attendee.gotowebinar.com/register/4696359821844387341
Every ninety minutes someone in the UK ends their own life. Learn how wellbeing conversations can support the most vulnerable.
About this Event
Every ninety minutes someone in the UK ends their own life. Many of these people are not known to the health services and have kept their struggles hidden from friends and family.
Employers can play a crucial role when a person reaches a place of personal internal crisis.
Join our panel of experts for a ninety-minute Q&A webinar where they will share:
• How to spot signs that someone is at risk
• Tips and best practice to prevent situations from escalating
• An understanding of what safeguarding is and how and when to use it
• Does UK-GDPR prevent an employer from assisting at a time of crisis
• The role of wellbeing conversations in the workplace
Panellists
The Thrive at Work team is pleased to welcome the following guests to provide an understanding of what you as employers can do to become the light in an employee's darkness.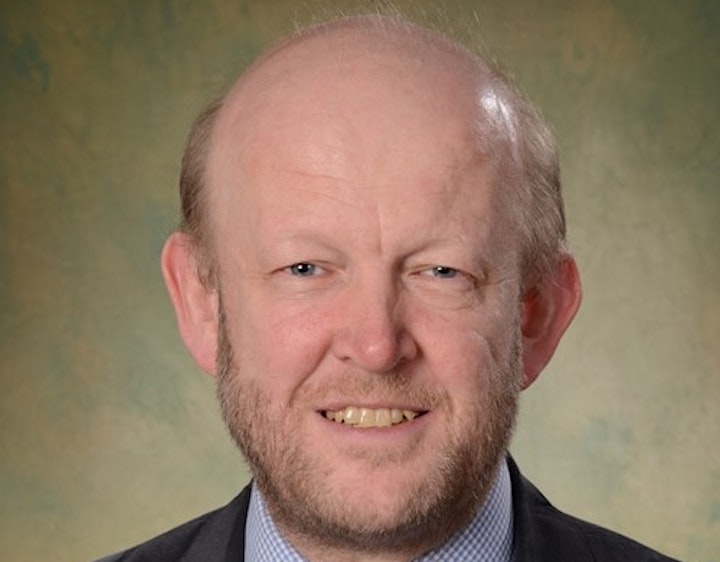 Evan Grant – Chair of Trustees, Cameron Grant Memorial Trust
In Nov 2014 Carol, my wife, and I lost our son Cameron to suicide when he was 21 and in his 3rd year studying geology at university. When he died nobody knew he was ill, yet he left us a letter in which he described suffering from symptoms of depression for over seven years. All this time he suffered in silence and did not ask for help.
Together with Cameron's brother Alastair, Carol and I set up the Cameron Grant Memorial Trust (www.camgrant.org.uk) in Cameron's memory. Our motivation is to do everything we can to prevent others dying as Cameron did and our message is "There is always someone you can talk to".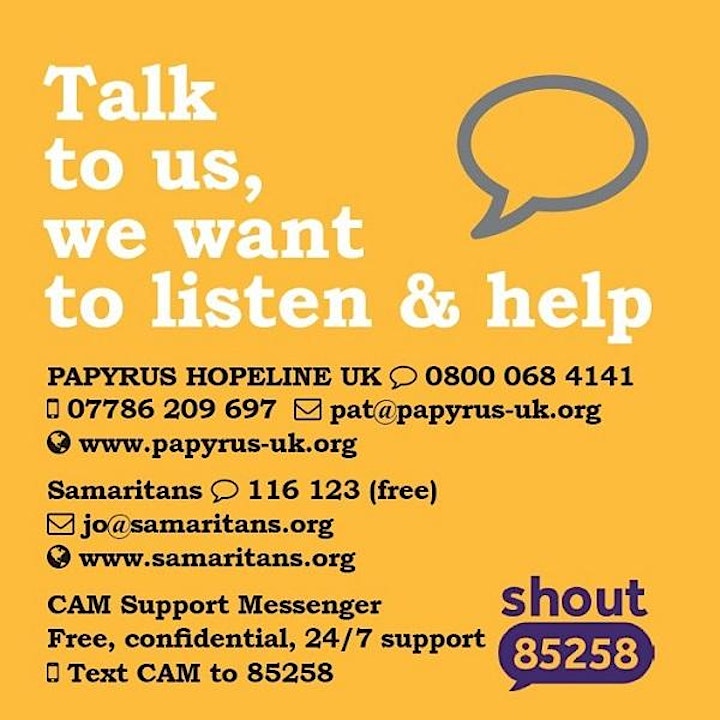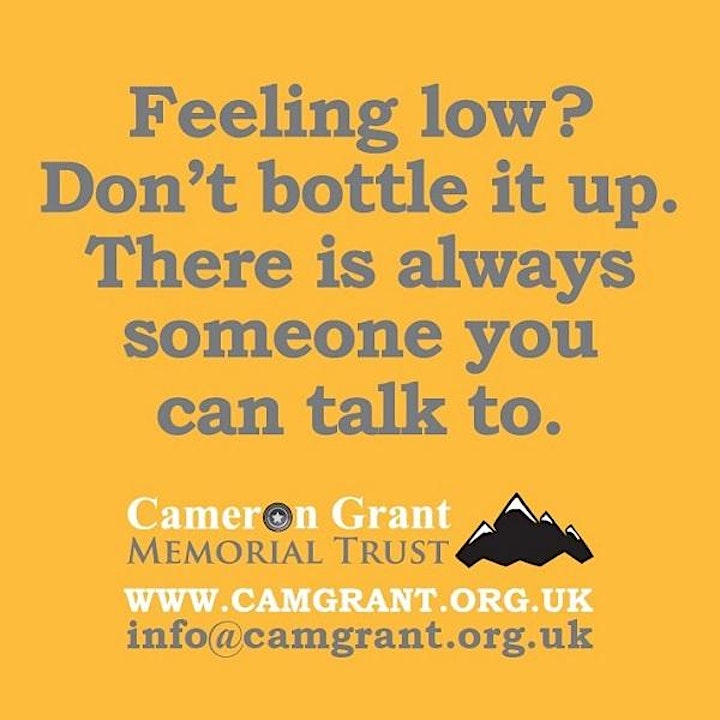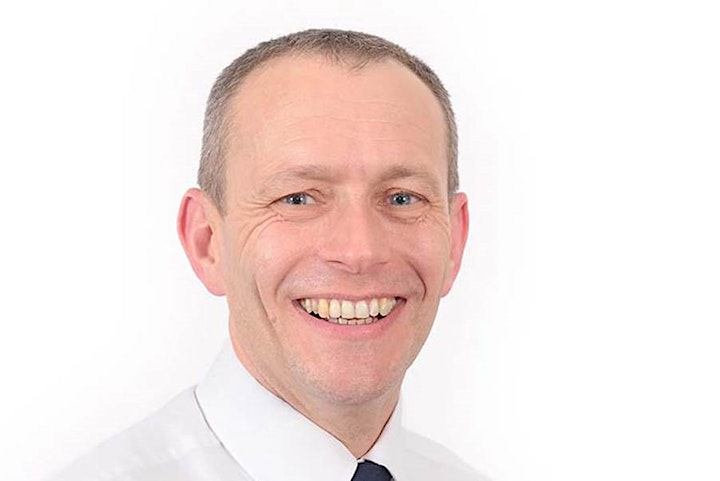 Sean Russell – WMCA Covid 19 Lead
Sean Russell is the WMCA Covid 19 lead, supporting the WMCA response to COVID 19 and assisting the Regional Convenor with a special focus on reducing the stubborn transmission of case levels and work place Covid safety.
For the last four years Sean has been the Implementation Director and more recently as Head of Thrive and led the development and implementation of the Mental Health Commission Action plan. He has been driving the programme through the Midlands Engine Mental Health and Productivity Pilot with lead Partners from Coventry and Warwick Universities, amplifying the work within the West Midlands Combined Authority across the Midlands Engine footprint. The ambition is to reduce the burden of mental ill health, improve people's lives, and encourage healthier more productive communities through community and workplace wellbeing. (Thrive at Work / Thrive into Work)
He has recently retired as a Police Superintendent having spent most of his 27 years' service within Birmingham Command Units in operational roles.
Sean has a keen interest in policing mental Health and the impact this has for both the service user and the police. He led the development of a MH triage project, liaison and diversion from Custody and more recently the expansion of the Mental Health Treatment Requirements within the Court setting.
Sean is a keen amateur cook, fan of escape to the chateau and an occasional cyclist / walker when time permits !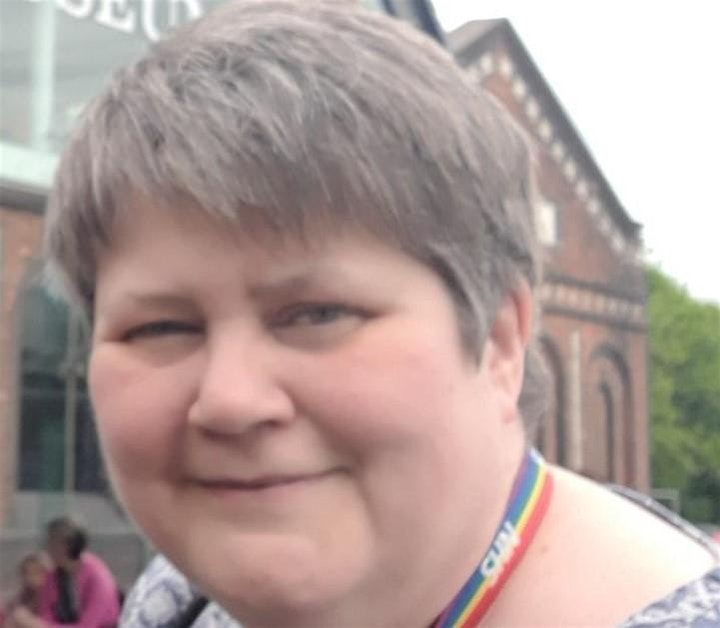 Doreen Till – Employment Retention Team Manager, Black Country Healthcare NHS Trust
I have worked within employment retention, specifically in the NHS, for seven years. Part of my role includes supporting employees who are off sick with mental health problems to return to work.
I support line managers in a variety of different organisations by raising awareness of mental health and more importantly, advising them how to notice difficulties employees may be facing and how to have conversations with someone who may be in a crisis/suicidal situation.
Previous training to employers: training for line managers including supporting construction company Barhale with mental health awareness who then subsequently won a 'Mates in Mind Award'. Construction workers are at high risk of suicide.
I also have over 20 years' experience in supporting people with severe and enduring mental health needs. I am a trainer for Mental Health First Aid and an ACAS trained workplace mediator.
I'm an accredited BABCP CBT therapist and I'm currently completing research in work instability as part of eventually achieving a doctorate in Counselling Psychology.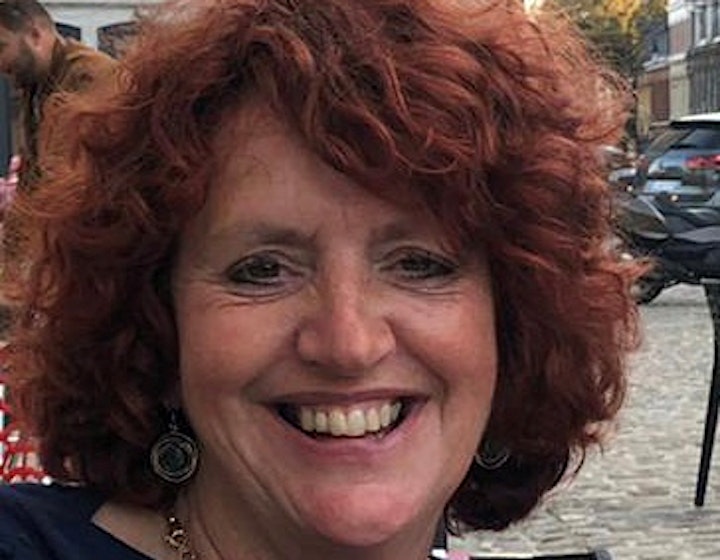 Elaine Woodward - ADPH/LGA SLI Suicide Prevention Programme Manager, Zero Suicide Alliance
I am currently working part time as a Suicide Prevention Programme Manager, covering the 14 Local Authorities in the West Midlands, with the Local Government Association / Association of Directors of Public Health. This consists providing hands on support to local suicide prevention leads to ensure local delivery in the key areas of suicide prevention and also keeping up to date with all research and cascading this to local areas. I also work part time as a Mental Heath trainer and as a mental health social worker supporting a small number of university students. Prior to this role I worked for NHSE/PHE as Suicide Prevention Programme Manager.
I qualified as a Social Worker in the 1980s and have worked as both a Social Worker and Probation Officer in the West Midlands. I moved into Commissioning in 2002 and have worked for both Local Authorities and the NHS; working in many different areas of the country. I have commissioned Mental Health, CAMHS, Learning Disabilities and Substance Misuse; I have extensive knowledge of local service provision; Quality Standards; service redesign for mental health, learning disabilities and drug & alcohol.