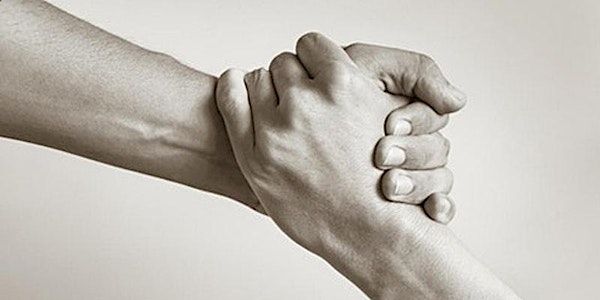 Suicide Prevention Awareness for City of London businesses
Suicide Prevention Awareness for City of London businesses, from the City of London Corporation and Samaritans
About this event
The toll of the COVID-19 pandemic on the nation's mental health is significant, and the full extent of the impact will not be known for some time yet. Groups that had been identified by Samaritans as particularly high-risk of self harm and suicide prior to the start of the pandemic: middle-aged men, young people (aged 16 to 24) who self-harm, and people with pre-existing mental health conditions,have particuarly been affected.
While most people will not remain untouched by stress, anxiety, or feelings of isolation related to the pandemic, for example, it's clear that for those who had already been struggling with their mental health, the effects are particularly acute. Making sure that those who need support are able to access it in a timely manner is crucial to being able to manage common mental health issues most effectively and before they become more severe.
The City of London Corporation is committed to reducing this tragic loss of life through local suicide prevention measures, working in partnership with key stakeholders including Samaritans and the local business community. Local employers play a crucial role in these efforts, for example in supporting their staff to develop skills in approaching someone who is in crisis. We have been delivering these sessions to employers in the City and beyond over the past five years and they provide an easy way for firms to support these efforts.
With reduced footfall in the Square Mile due to the ongoing pandemic, workers who are still travelling in and out of the City, such as security officers, construction workers and cleaning staff, can be "eyes and ears" and are likely to be first responders when it comes to spotting and assisting someone who is in crisis.
This short, interactive and practical City-specific Suicide Prevention Awareness session is delivered by Samaritans volunteers, in collaboration with the City Corporation's Public Health team. It is aimed at anyone working in a City organisation – including those with responsibility for HR, facilities or security. It aims to provide the tools to start difficult conversations in a careful and sensitive way.
The session will be delivered online via Zoom. Spaces are limited to 20, to two places per organisation, to allow an interactive discussion. If you are interested in more than two places for your organisaton, please get in touch with us at businesshealthy@cityoflondon.gov.uk
Once you have registered your interest, please email the team at businesshealthy@cityoflondon.gov.uk with the name, role and organisation of the person who would like to attend.
Attendees at previous sessions said the following about the training:
"Excellent session and very informative"
"This is a difficult subject that was communicated with compassion and sensitivity to provide a valuable learning experience"
"Even though I have experience in this field, the training has increased and added to my understanding"
"In the organisation I work in we already deliver 'managing mental health' workshops and this workshop was a lovely refresher and CPD"
"It was great to learn other ways Samaritans have to communicate and how much is being done around the City in general"
"Makes me see how important it is to step in if you see someone who looks like they're suicidal"
"Really useful session – covers some difficult issues really carefully but also succinctly"
Speakers:
Alison Hooper, Central London Samaritans
Caroline Adie, Central London Samaritans