Suited and Booted: Savile Row and the birth of British style.
Description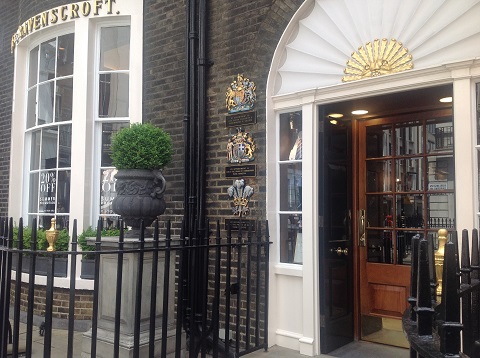 Suited and Booted: Savile Row and the birth of British style.
According to Hardy Amies "a man should look as if he had bought his clothes with intelligence, put them on with care and then forgotten about them."
This quote pretty well sums up the approach of Saville Row: a small part of London which for centuries has been a magnet for the world's best designers and their royal and celebrity followers.
Join Michael to walk through more than two centuries of British style, and hear about the tailors and their famous customers who have made this area so special.
But this walk is not just about history and Hollywood. It's also about how we've come to dress the way we do today. Why do suits have lapels? What is the point of buttoned cuffs? And why do the Japanese call a suit a "sab-i-ro"? (say it out loud and you will get it).
The walk starts at the top of the stairs at Exit 2, Piccadilly Circus Tube, by the clothes shop The Sting (on the north side of Piccadilly). Please check travel arrangements on the day at Transport for London's Journey Planner site.
Tripadvisor Reviews for Michael's walks
A fascinating walk , led by a very well-informed and most engaging guide, Michael Duncan. If you love learning about scandals, sexual and financial, and see where they happened, this is absolutely the walk for you! Brilliant, shocking and entertaining stuff!
Michael Duncan's Spies of Mayfair walk on Saturday was superb: intelligently conceived, well researched and genuinely fascinating. We've done two of their walks now and are looking forward to trying more."
"I loved this walk and the information provided. I have lived and worked in London all of my working life and had no idea I had walked in the footprints of some of England's most notorious spies. Highly recommended in this mixture of very busy and very quiet streets."
"This is a really fun and interesting walk. Michael is very knowledgeable, we learned a lot. I recommend it to anyone!"