About this Event
Event organised in partnership with the CCI-Littoral Hauts-de-France
Registration is free of charge and will close on the 30th of March 2020.
The conference is organised in the framework of the SUMARiS project supported by the Interreg 2 Seas programme co-financed by the European Regional Development Fund.
The Conference will bring together European and national fishermen, fish market staff, producer organisations, researchers, policy makers, local authorities and NGO's.
Together they will examine future challenges and opportunities, discuss management options for ray and skate fisheries in the Channel and the North Sea and put forth joint recommendations. The participants will also have the opportunity to analyse the results of the SUMARiS project and present similar European initiatives.
The conference aims to stimulate the debate on a cross-border subject, to develop new cross-sector partnerships and to adopt a shared vision for the fishery management.
For 3 years, fishermen, producer organisations and scientists have worked jointly in the framework of the SUMARiS project and collected field knowledge and scientific evidence in order to implement a species specific cross-border management strategy for ray and skate fisheries in the two seas area.
Delegates will also have the unique occasion to attend a cocktail reception in the exhibition space of Nausicaá aquarium after the conference, on Thursday 29th April.
The outcomes of the conference will support the Common Fisheries Policy of the European Union and Sustainable Development Goals.

Programme
You will find further details about the conference and the detailed programme here.
Language
The conference will be in English and translation in French will be provided.
Venue
The Chamber of Commerce and Industry, 98 boulevard Gambetta, 62200 Boulogne-sur-Mer, France.
Cocktail reception venue
Nausicaá, Centre National de la Mer, Boulevard Sainte Beuve, 62200 Boulogne sur Mer, France.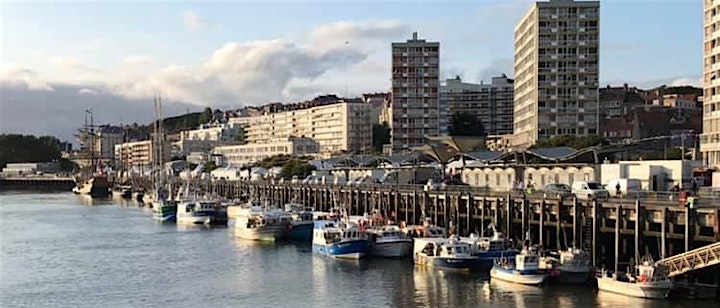 For any question about the conference programme or information about the conference venue please send an e-mail to: sc.rotzetter@fromnord.fr.
Organisers :