Description
Lambeth Autism Group are a voluntary non for profit group run by parents and carers with children and young people on the autistic spectrum and autistic adults.
New location situated between Brixton and Stockwell Station with new times.
We will host a range of activities and an opporuntiy to speak with professionals on specific dates. (Dates to be confirmed)
Activities:-
Outdoor play area
Indoor play area
Sensory toys
Arts & Crafts
Special Yoga - Dates TBC
Come and meet parents and carers with similar experiences, share ideas and speak with professionals.
Siblings welcome to attend.
Parents and carers to take full responsibility of their children.
Please bring pack lunch. Light refreshments will be provided.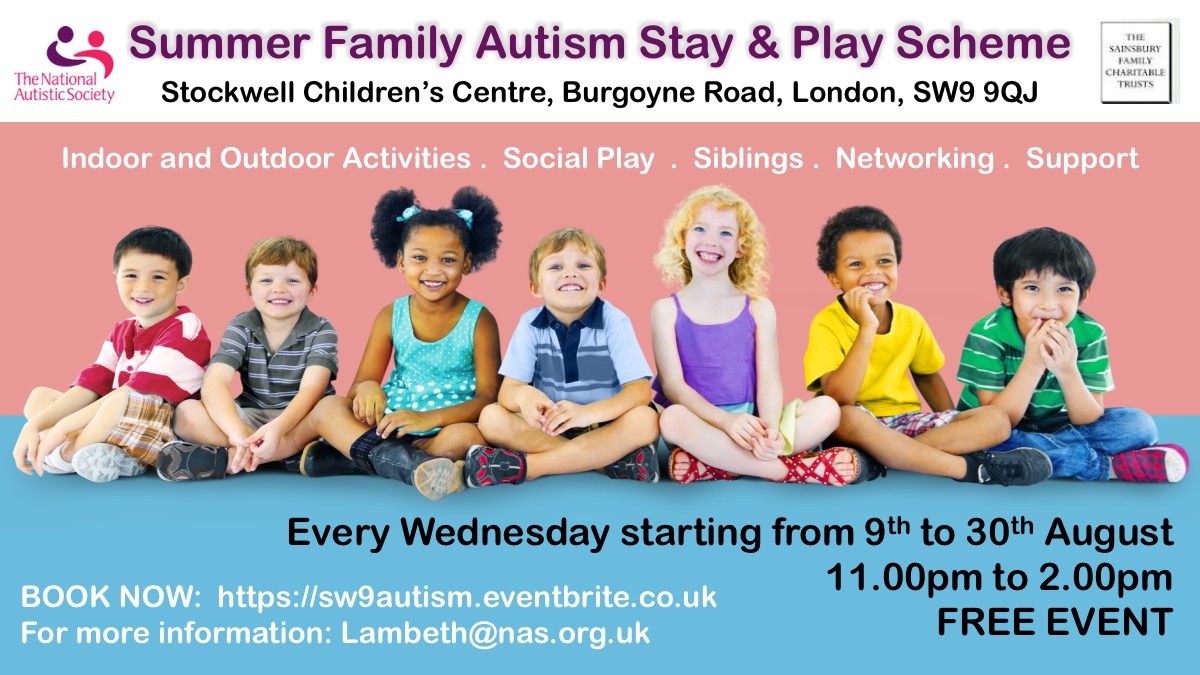 We will be at Clapham Leisure Centre for NEW Family Autism Stay & Play Day BOOK NOW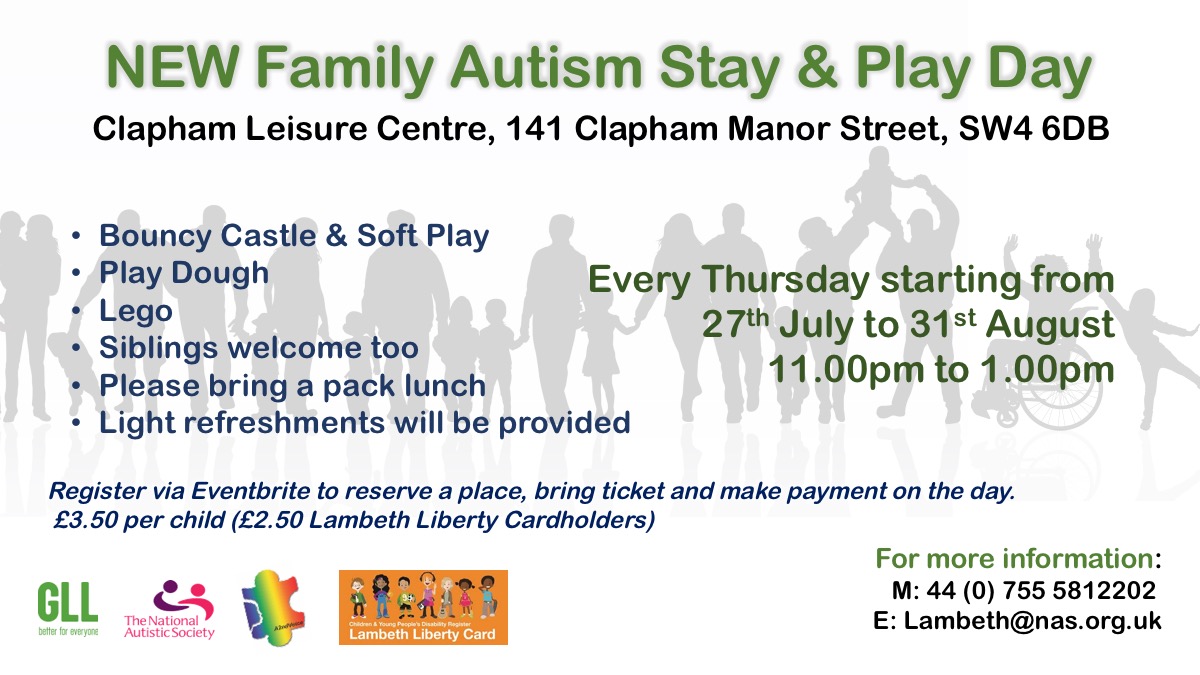 Useful link..
Check out whats happening for the under 5's in the holiday at Stockwell Children Centre.
Clare Hudson chudson@stockwell-pri.lambeth.sch.uk
Children's Centre Strategic Partnership Manager
Look forward to seeing you.

To join NAS Lambeth Branch mailing list.