Sales Have Ended
Registrations are closed
Sorry ticket sales have closed - please contact us if there are spaces showing available on 07512393575 and we wil do our best to assist.
Sales Have Ended
Registrations are closed
Sorry ticket sales have closed - please contact us if there are spaces showing available on 07512393575 and we wil do our best to assist.
Crown green Bowling with a Twist with magic, fun and excitement we have a different party theme every day with surprise guests!
About this event
Our intergenerational Summer Club is for families with Primary School aged children and their siblings including grandparents, taking part in fun family orientated activities in relaxed surroundings.
Working in Partnership with Gipton Together funded by the Leeds Community Foundation Healthy Holidays fund we are hosting eight summer sessions between 29th July and 12th August and a fun day for the public open to all.
These will take place from 10-2pm on set days with registration from 9:45 with the 5th August having two sessions with the additional session 3-6pm. We will ask very one to leave for the one hour if coming back so we can refresh and reset up for the public.
Although sessions are targeted to primary school aged children we do welcome siblings of all ages and will have something they can be doing to keep them occupied if younger. The sessions are specifically so that all generations can take part in activities together from grandson to grandma so please bring the whole family.
All sessions will introduce families to the wonderful sport of Crown Green Bowling in the morning utilising our bowling greens you will have the opportunity to try varieties of bowling to bring fun and excitement,- after a lunch break around 11:30am you will take part in different activities - see further details below - during this uncertain time we reserve the right to change these where necessary with no notice - however we are excited to deliver the program as mentioned below.
It will be fun and exciting but relaxed and easy going in one 😉 Parents - this is a family session and we hope you enjoy experiencing new activities with your child(ren).
We will have music and a photographer to capture the day (please let us know should you wish to not be photographed)
Healthy snacks and a Picnic lunch will be provided for all attendees including adults. Other refreshments will also be available. Please ensure to let us know if you have any other dietary requirements when you book.
You will need to book a space for all attendees spaces are limited there will be no add ons on the day so please check with us as we are having meals delivered due to the limited space.
The sessions are free for all living in Gipton and Harehills
Please bring flat shoes, no sandals or open toe, a cap and suncream. Also feel free to bring a picnic blanket. If wet it would be wise to bring an umbrella (we do have limited spares) and a rain coat. We will still go ahead in light rain.
For any dietary requirements please contact Laura on 07512393575 or email harehillsparkbc@outlook.com at least 48 hours before your session - ideally as soon as possible as food will be delivered every day and needs to be ordered.
PLEASE DO NOT BOOK AND JUST NOT TURN UP - NOT ONLY IS THIS RUDE THIS WILL BE VERY UNFAIR TO THOSE UNABLE TO GET A TICKET
THE EVENT IS FREE BUT SHOULD YOU NOT GIVE 3 DAYS NOTICE FOR CANCELLATION THERE WILL BE A £10 CHARGE PER PERSON PER DAY IF LESS THAN 3 DAYS PLEASE CALL LAURA ON 07512393575 TO DISCUSS
29th July 10-2 - Superheroes & Princesses,live singalong with Katy and superhero training, and make your own superhero mask. Fancy dress optional.
30th July 10-2 Science & Slime - Steph will host this science workshop with Slime making, rainbow water, density column using household liquids, fishing game using magnets (forces) – get a number to win a prize, build a tower (gravity) using spaghetti, prize for best one.
1st August 10-2 Sports Day & Rock Paper Scissors Championships!
2nd August 10-2 Spike Bonzo Comedy Magic Show
5th August 10-2 CRAFY CLAY workshop using foam & silk clay with SUNSHINE SARAH!
6th August 10-2 Join Cap'n Jackie Pigeon for a day of very very silly pirate games and activities, starting off with a treasure hunt! AAARRRR!!
9th August 10-2 THE GREATEST SHOWMAN - Circus/carnival day Some songs and a dance from Greatest showman, a circus related craft, juggling, parachute, some games like higher or lower.
12th August 10-2 HARRY POTTER - Join Professor McGoneagain and get into your houses for games, potions and a little magic!
SPECIAL GUESTS ADDITIONAL TO CHARACTERS MENTIONED ABOVE WILL BE ATTENDING EVERY DAY - PLEASE KEEP THE SURPRISE!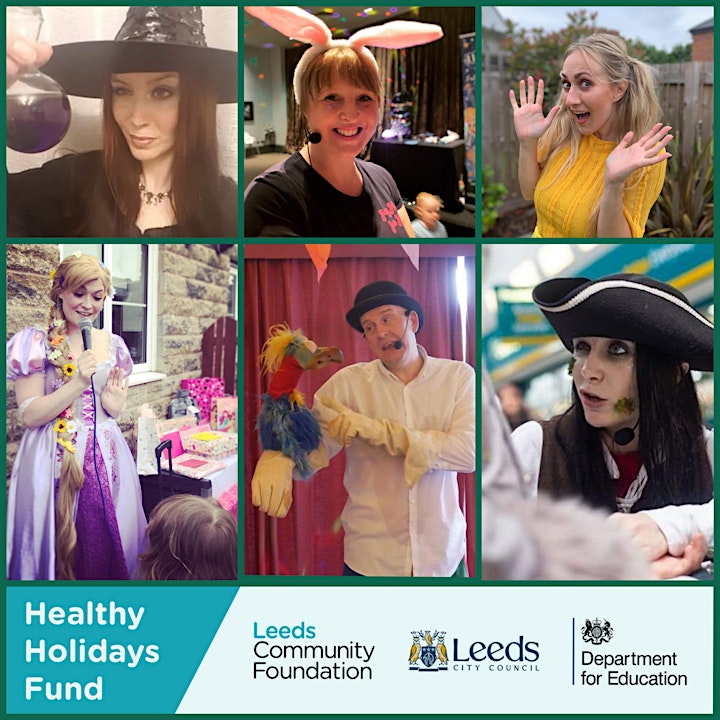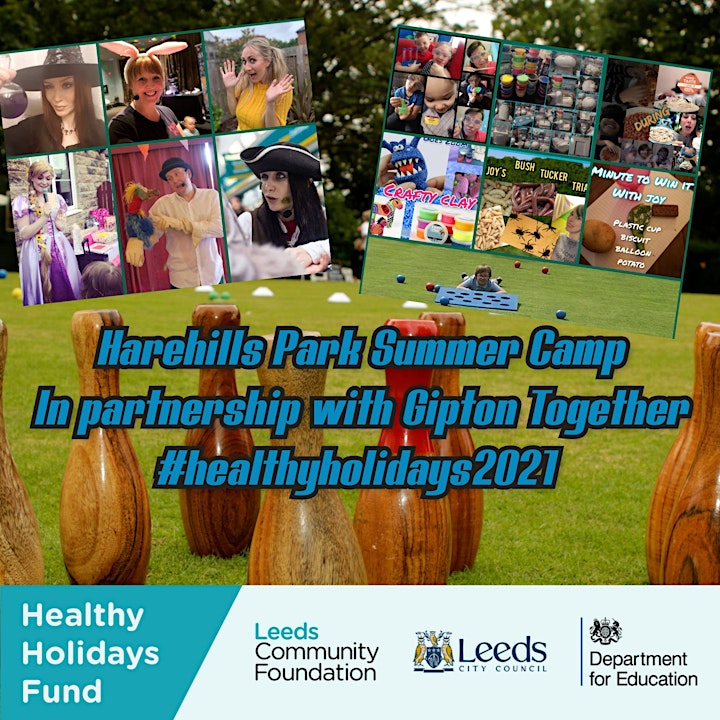 MANY PEOPLE HAVE NEVER STEPPED FOOT INSIDE A BOWLING GREEN BEFORE SO PLEASE DO TAKE NOTE OF SOME RULES/ETIQUETTE WITHIN THE BOWLING GREEN:
1. ALL CHILDREN MUST BE SUPERVISED AT ALL TIMES - THIS IS A FAMILY EVENT AND WE WANT EVERYONE TO ENJOY IT TOGETHER - PLEASE DO INVITE GRANDMA & GRANDAD TO JOIN YOU!
2. PLEASE WALK AROUND THE GREEN USING THE PATHS UNLESS PARTICIPATING - NO RUNNING ACROSS THE GREEN TO CUT CORNERS
3. BOWLS ARE HEAVY AND EXPENSIVE THESE NEED TO BE CARRIED SENSIBLY AT ALL TIMES - NO THROWING OR KICKING
4. NO SMOKING WITHIN THE BOWLING GREEN INCLUDING E -CIGS
5. PLEASE DO NOT LEAVE RUBBISH IN THE GREEN/PARK WE HAVE LIMTED BINS SO IF FULL PLEASE DO LET US KNOW
6. PLEASE REMEMBER GOOD HAND HYGIENE - THIS HAS ALWAYS BEEN THE CASE AS WE ARE OUTDOORS AND WE DONT KNOW WHAT ANIMALS HAVE BEEN OUT DURING THE NIGHT OR IF ANY FERTILISERS ARE STILL PRESENT. THERE WILL BE SANITISERS AROUND THE GREEN AND HAND WASHING FACILITIES IN THE TOILETS.