Description
Join crochet designer Nicki Merrall in the garden at The Refectory Table. Be inspired by the colours of summer and develop your skill in choosing and using yarn colours for your own projects.
Nicki will share the techniques professional crochet designers use to develop colour palettes. You'll learn to use colour in a variety of stitch patterns ranging from simple stitches patterns to waves and chevrons.
Nicki will guide you as you develop your own palettes from inspirational images and create beautiful crocheted swatches.
You will leave with greater confidence in choosing and using yarn colours for your own projects, and knowing how to work a variety of stitch patterns which are easily adapted to create bags, blankets, cushions, scarves and throws.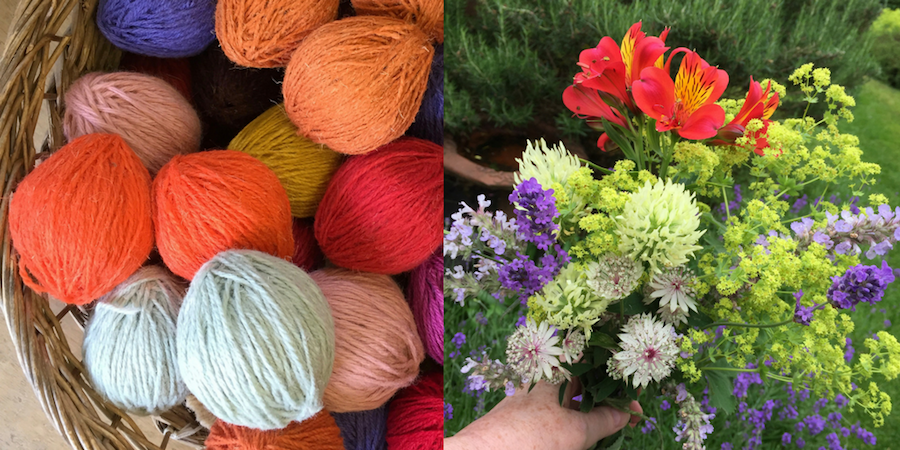 Venue & What's Included
The workshop includes:
Designer's 'show and tell' using Nicki's own designs, swatches and crochet books.

Advice on developing your swatches into finished items.

All materials, tools, a worksheet explaining techniques.

You'll be well looked after with refreshments all day, a home cooked two-course lunch (we cater to all dietary needs) and home baked cake before the final session.
This workshop is for a maximum of 8 people so you get lots of time with Nicki throughout the day, working inside or outside depending upon the weather and your preference. Plus a lovely sociable lunch. Suitable for anyone who can double and treble crochet (UK terms) and crochet a granny square.
It's run 10am - 4.00pm by The Refectory Table at a friendly and spacious house with a beautiful garden (that opens to the public for the National Gardens Scheme) in Loughborough, Leicestershire. Full details and directions will be sent to you upon booking.
Get in touch if you have any questions.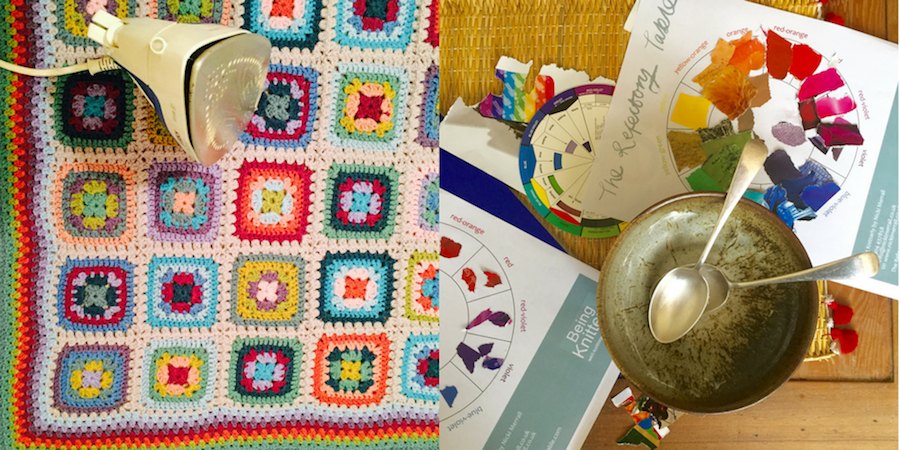 What people say about our workshops
"An amazing and creative workshop in amazing and inspiring surroundings! The best day I have had for ages – wonderful to "be" and be creative."
"Very friendly environment, well paced & inspirational. Superb hospitality, lovely food – really great all round."
'You'll have a totally chilled day, be fed exceptionally well, and go home inspired."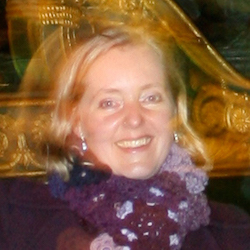 About the Tutor - Nicki Merrall
Nicki Merrall is a knit designer based in Leicestershire. She designs and writes patterns for garments and accessories, usually using British wools. Nicki self-publishes some patterns and others are commissioned by magazines.
Her main inspirations are art, traditional textiles, botany and architecture, plus the use of colour by the knitwear designers: Missoni, Kaffe Fasset and Alice Starmore.
Nicki is a winner of Knit Now Magazine 'Designer of the Year 2016'.