Location
The Royal Photographic Society
337 Paintworks
Arno's Vale
BS4 3AR
United Kingdom
Listen to a fascinating free talk with the Bristol-based photographer following the launch of his exhibition This is Not a Moment.
About this event
RPS Summer Exhibitions Saturday: Free Photographer Talks
This is Not a Moment is a new exhibition by Bristol-based photographer, Khali Ackford. It captures the journey of the Black Lives Matter Movement, focusing on the events that took place in Bristol, following the murder of George Floyd in 2020.
Khali Ackford's photography revolves around his heritage, identity, and community. Celebrating his Jamaican roots is of paramount importance in his work, as well as giving people of colour a positive reflection of themselves, captured from his perspective. His documentary work is an extension of this, capturing what is important to him and the wider Bristol community.
This is Not a Moment is a joint exhibition between the RPS and MPF and is located between the Royal Photographic Society and Martin Parr Foundation buildings at the Photohub in Paintworks creative quarter, Bristol.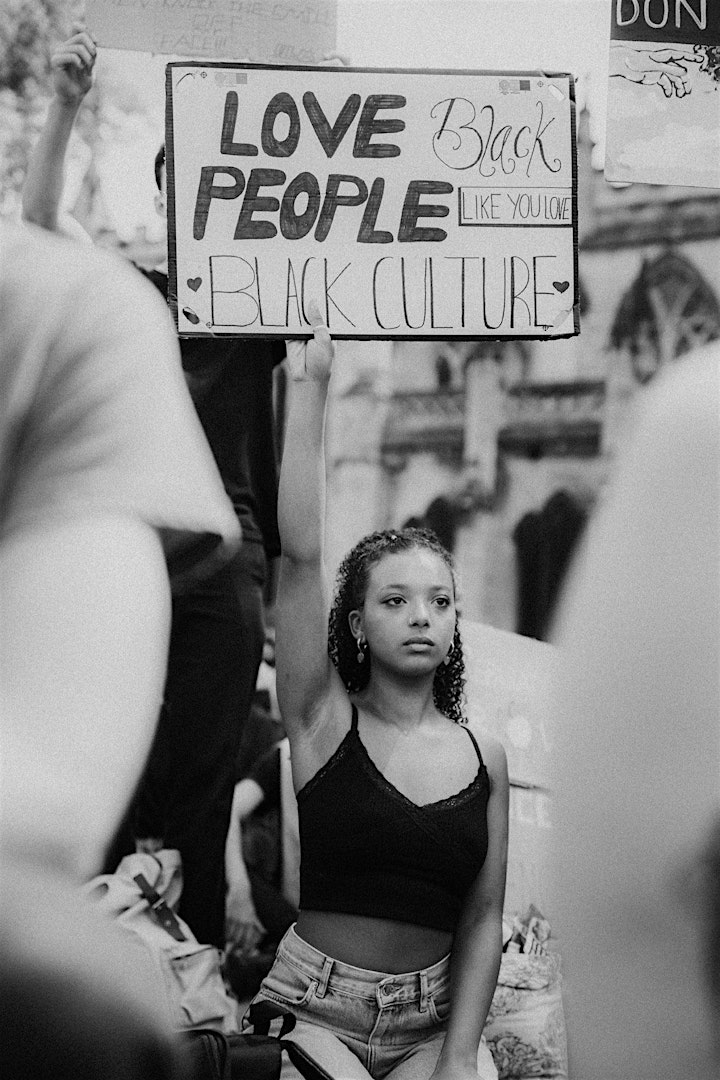 All images: © Khali Ackford, This is Not a Moment