Description
Celebrate Summer in style with our SIX talented musicians and GS Wines! REF: SOL2019

For our June 13th concert, we have a wide range of voices and roles: Monique Loricchio Klongtruadroke (soprano), Giulia Laudano (Mezzo Soprano), and introducing Alexander Gebhard (tenor), Ian Helm (baritone) and Roberto Abate (tenor) - accompanied by Harry Rylance on the piano.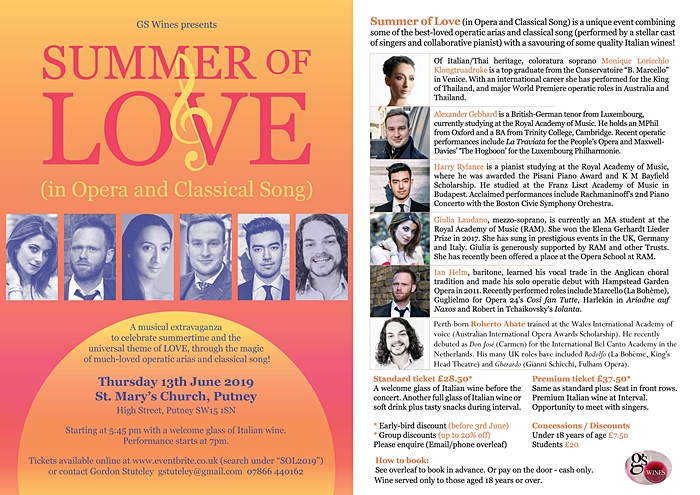 It will be an exciting programme, packed with sensuous arias: our creative team has already shortlisted Merry Widow Waltz (duet) by Franz Lehár, Pearl Fishers Duet by Bizet, Una furtiva lagrima by Donizetti and arias from Un ballo in maschera by Verdi – lots more to be included! (As the programme is being finalised, we may be able to bring in other guest singers - and if so, details will be updated below).

We will of course also be serving some delicious Italian wines, including chilled white, and sparkling wines - in anticipation of a HOT summer!
---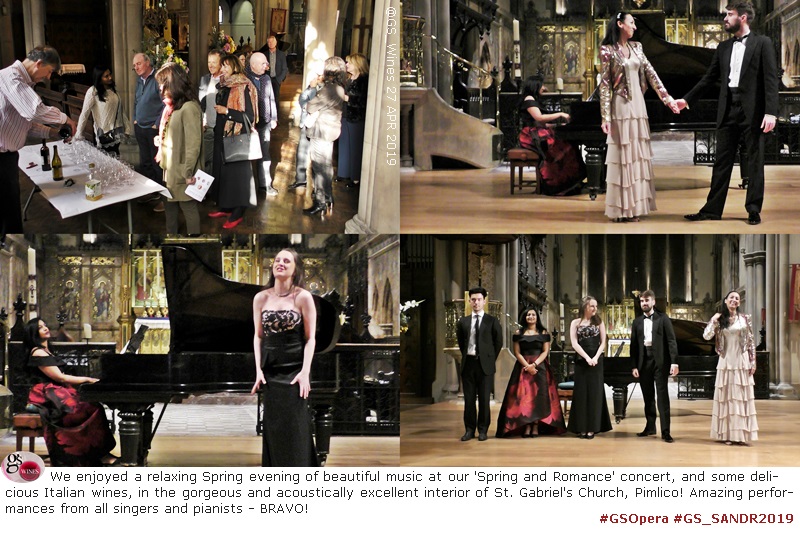 PERFORMERS include:
Monique Loricchio Klongtruadroke (soprano), Giulia Laudano (mezzo-soprano), Alexander Gebhard (tenor), Ian Helm (baritone) and Harry Rylance (piano).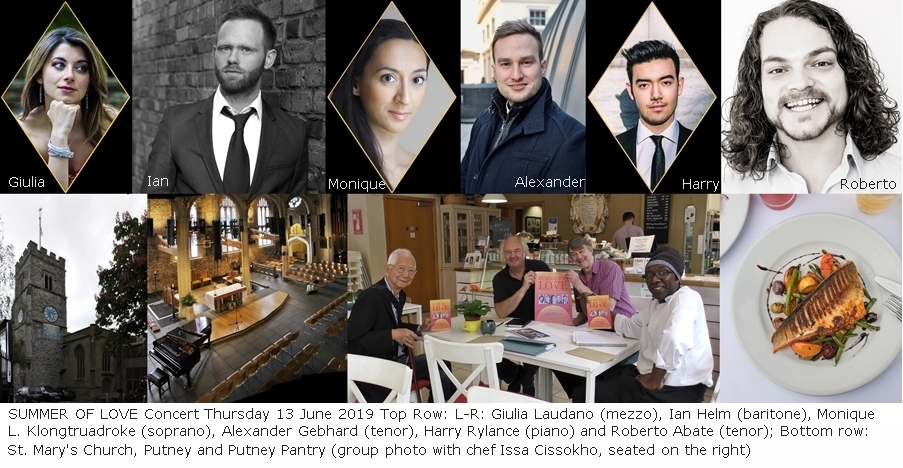 See performers' bios below.
---
Updates
Thursday 6th June 2019
TENOR - NEW! Exciting news! With just a week to go, we welcome on board with pleasure, Roberto Abate, tenor. Australian Perth-born Roberto has sung internationally, and performed many of the Italian big operatic arias for tenor, and he will thrill our audience with some of these - including the renowned and dramatic Nessun Dorma (from Turando by Puccini)! (See his mini-biography below).

Wednesday 29th May 2019
BARITONE - NEW! We are delighted to announce that Ian Helm, baritone, will be singing at our concert! Ian has an impressive repertoire, and he will perform Bizet's 'Pearl Fishers Duet' as planned (with Alexander Gebhard, tenor) plus an new duet - La ci Darem la Mano (with Monique Loricchio Klongtruadroke) from Don Giovanni by Mozart!

Friday 24th May 2019
BARITONE Owing to unforseen circumstances, Jacob Feldman (baritone) will be unable to perform on Thursday 13th June. However, our Creative Team (which includes the musicians) will be devising a full programme to include additional arias for other voices. We may also be able to invite other singers to contribute to the concert.

PUTNEY PANTRY - SPECIAL OFFER 3-course Dinner for Concert-goers for only £25!

Issa Cissokho, trained Chef with over 20 years experience has designed a ravishing menu for concert-goers (see menu details below). Putney Pantry use local suppliers where possible and ensure the highest standards in all their meat and dairy produce.
---
PUTNEY PANTRY 'Summer of Love' Concert (Optional) DINNER Menu*

Starters

Burrata, fresh and dried tomato salad, avocado, pesto sauce.
Mi-cuit of Cornish mackerel fillet, smoked beetroot and samphire salad, horseradish cream.
Duck liver parfait, onion marmalade, grilled brioche.
Mains

Pan fried sea bass, lobster tortelloni, braised fennel.
Rump steak pizzaiola, smoked potato puree, garlic green beans.
Saffron risotto, confit globe artichoke and asparagus, parmesan tuile.
Dessert

Lemon polenta cake
Chocolate mousse, fresh berry salad
Apricot tart, almond ice cream

*Special Offer post-concert Dinner at Putney Pantry for only £25 per head - choice of starter, main course and dessert from the above menu PLUS a free glass of wine courtesy of GS Wines! Dinner guests - please pre-order your meal (starter, main and dessert) to assist planning by our chef and restaurant staff.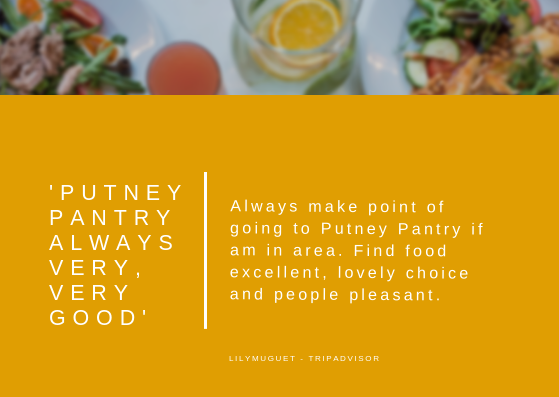 ---
TICKET TYPES
Standard Ticket (£28.50) All adult ticket holders are entitled to a welcome glass of Italian wine before start of concert, a glass of quality Italian wine or fruit juice and snacks during the Intermission, programme booklet, plus a £2.50 voucher towards future purchase of a case of 6 x 75 cl bottles of Italian wine from GS Wines. Qualify for special post-concert dinner offer (at Putney Pantry - see details above).

Premium ticket (£37.50) in addition to Standard Ticket offering, entitles ticket holder to seating in front five row seats (closer to the performers), glass of premium Italian wine during the Intermission (e.g. Champagne-style Sparkling Franciacorta), meet the artists in person, and a further £2.50 voucher (in total, a £5 voucher) - towards future purchase of a case of 6 x 75 cl bottles of Italian wine from GS Wines. Qualify for special post-concert dinner offer (at Putney Pantry - see details above).

N.B. Early Bird discount - of £2.00 for each adult STANDARD ticket type or £3.00 for each adult PREMIUM ticket type - applies until 23:30 on 3rd June 2019. Concession: childen under age of 18 years, accompanied by adult, £7.50 per cihld.
Please note, wine at our event will be served only to persons aged 18 years and over.

---
Artists' Biographies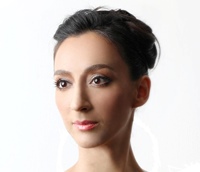 Monique Loricchio Klongtruadroke, who has an Italian / Thai heritage, is a coloratura soprano and a top graduate from the Conservatoire "B. Marcello" in Venice (Italy). She has an international singing career that has taken her to Italy, UK, USA, Australia, Myanmar and Thailand. She sang for the King of Thailand and in other Royal Command Performances also aired on Thai national television. A highlight in her operatic repertoire, the Queen of the Night in Mozart's "The Magic Flute" received enthusiastic reviews. Monique's repertoire is very varied - covering not just operatic arias but also the genres of sacred, baroque and chamber music, musical theatre, folk and Neapolitan songs. Her great versatility extends to an ability to sing in many languages including French, Spanish, Thai, Hebrew and Russian.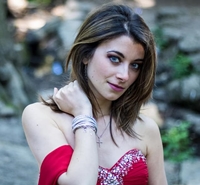 Mezzo Soprano Giulia Laudano is currently studying for her MA at the Royal Academy of Music (RAM) having won the Elena Gerhardt Lieder Prize in 2017 and then been awarded the Rhoda Jones Roberts Scholarship in 2018 from RAM. In 2015, Giulia was selected to represent the RAM at the Young Singers' Kathleen Ferrier Competition. Recent roles include Sesto (Giulio Cesare - Handel) in RAM Vocal Faculty Opera scenes, Dorabella (Cosí fan tutte- Mozart) and Meg (Falstaff- Verdi) in scenes on an Italian intensive Opera course in Puglia. Though at the start of her career, she has already sung in prestigious events in the UK, Austria and Italy. Giulia has been offered a place at the Opera School at the Royal Academy of Music, and she will start her studies there in September 2019.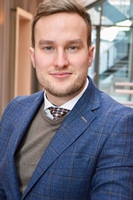 Alexander Gebhard is a British-German tenor from Luxembourg, currently studying at the Royal Academy of Music under the guidance of Raymond Connell, Jonathan Papp, and Iain Ledingham. He started his musical education at the Conservatory of Luxembourg singing with the "Pueri Cantores" Boys Choir under Pierre Nimax jr. and studying voice with Marie-Reine Nimax-Weirig. He holds an MPhil from Oxford and a BA from Trinity College, Cambridge, where he was a Choral Scholar under Stephen Layton. In 2012, he was awarded the First Prize with distinction in vocal studies. Recent operatic roles have included Oronte/Alcina (RAM Opera Scenes), Alfredo/La Traviata (Schneider/OAO) for the People's Opera, Cecco/Il mondo della luna (Devine/Band of Instruments) for New Chamber Opera, and Brother in Maxwell-Davies' 'The Hogboon' (Canellakis/OPL) for the Luxembourg Philharmonie.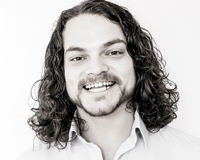 Perth born Roberto Abate recently made his European debut in Holland as Don José for the International Bel Canto Academy in conjunction with Opera Noord-Holland-Noord. He also performed with WA Opera from 2006 to 2010 as a principal artist, playing Nemorino (L'elisir D'amore), Harry (La Fanciulla del West), Beppe (I Pagliacci), and covered Don Jose and Nadir. In 2010, Roberto appeared as soloist in the West Australian Symphony Orchestra's Gala Concert with Sumi Jo. As recipient of the Australian International Opera Awards scholarship, Roberto trained at the Wales International Academy of Voice, 2012. In the UK, numerous roles have included Canio (I Pagliacci )(Opera North) Don José (Carmen)(The Grange Festival, Opera-Up-Close), Riccardo (Un Ballo in Maschera)(Bury Port Opera), Rodolfo (La Boheme)(Regents Opera/King's Head Theatre) and Gherardo (Gianni Schicchi )(Fulham Opera).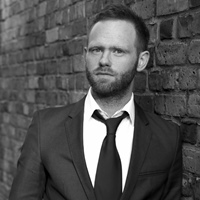 Ian Helm, baritone, read philosophy at the University of Essex, completing his doctoral thesis on philosopher, composer and musicologist Theodor Adorno in 2008. Having learned his vocal trade in the Anglican choral tradition, he made his solo operatic debut with Hampstead Garden Opera in November 2011, singing the role of the Constable in Vaughan Williams' Hugh the Drover. Recently performed roles include Eugene Onegin in concert, Marcello (La Boheme), Guglielmo for Opera 24's Cosi fan Tutte, Harlekin in Ariadne auf Naxos for the Oxford and Cambridge Musical Club and most recently the role of Robert for Rose Opera's production of Tchaikovsky's Iolanta.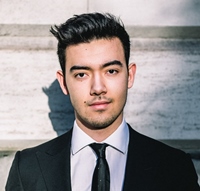 Harry Rylance is a young British pianist, currently studying at the Royal Academy of Music with the Academy's Head of Piano, Prof. Joanna MacGregor. His recent engagements have included performances at the Foreign & Commonwealth Office to an audience including the current Prime Minister and four former Prime Ministers, performances at the Royal Festival Hall with the London Sinfonietta and Royal Manson Ensemble, and as a piano scholar at the Heidelberg Lied Academy Festival in Germany. Harry has an international background having studied in Korea, Hong Kong, New Zealand, Hungary, and the USA.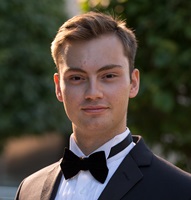 Canadian-German baritone Jacob Feldman, born in Toronto, Canada completed his bachelor's degree with honors at the University of Toronto, where he studied with Daniel Taylor. Jacob has performed the roles of Guglielmo in Mozart's Così fan tutte with Toronto Lyric Opera Centre, Moralès in Bizet's Carmen with Opera York, and Mars in Offenbach's Orphée aux enfers with University of Toronto Opera. Jacob is an alumnus of the Music Academy of the West (2018) and the Aspen Opera Center at the Aspen Music Festival and School (2017).
---


How to get to there
St Mary's Church is next to the river at the southern end of Putney Bridge. It is in a controlled parking zone, so we recommend you come by public transport.
Putney is very well-served by buses, tubes, and the rail network.
By Bus: Many bus routes go through Putney. Here are a few useful ones:
From Piccadilly Circus to Putney Common, take a number 22
From Hyde Park Corner to Putney High Street, take a number 14
From Oxford Street to Putney High Street, take a number 74.
Other routes include 220, 270, 424, 430, & 485 [stops outside of the church]
By Tube: Take the District Line to Putney Bridge station on the Wimbledon branch, and then simply walk south over Putney Bridge, (5mins walk) or to East Putney station and walk west along the Upper Richmond Road and then north down Putney High Street to Putney Bridge (15mins walk).
By Rail: Very frequent trains from London Waterloo, via Clapham Junction, to Putney Rail station. From Putney Rail station there are fairly frequent trains to Richmond, Hounslow and out towards Windsor. Walk north down Putney High Street (5mins walk).