Summer Release FINALE

Saturday, 20 July 2019 from 12:00 to 18:00 (BST)
Event Details
Note: All tickets include bottomless complimentary cockatils until 1pm
...
The Secret Experience returns for a FINAL Summer experiment, at it's outdoor zen garden in Fitzrovia, Central London. This time intending to take you on an experimental musical journey to the depths of the deserts. Facebook Event page: Summer Release



WHAT IS SUMMER RELEASE
A six hour day-time rejuvenation, where musicians, healers and lover come together to showcase their art, promoting wellness, togetherness and somewhat of an uplifting spiritual realisation.

WEATHER
Our garden has plenty of covered space to keep you safe from any unexpected rain.

MUSIC
Experimental Nomadic house vibes taking you on a journey to the deserts.
The tempo will pick up as the day progresses and the sun sets on to the garden.
Three inspiring UK based DJ's have been hand-picked to take you on a 6 hour journey
around the work of nomadic Desert House sounds.
The tempo and vibe will pick up as the day progresses.

12:00 - 01:00pm - (DJ 1) Shamanic sounds with Yoga
01:00 - 03:00pm - American influenced Desert Sounds
03:00 - 04:30pm - (DJ 2) South American & Sharan Sounds
04:30 - 06:00pm - (DJ 3) African & Middle Eastern inspired Sounds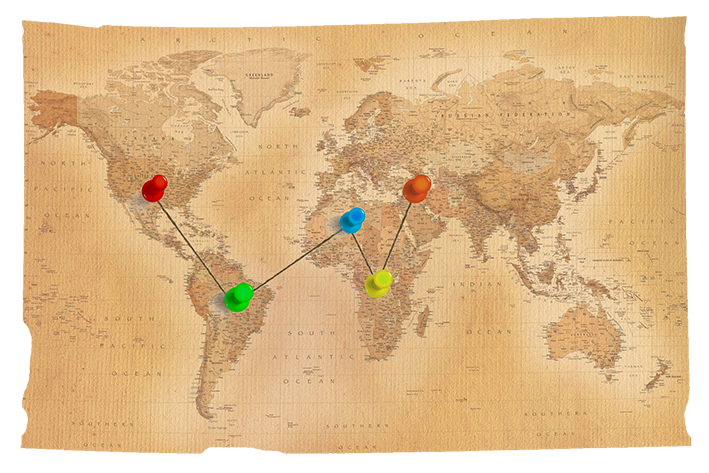 LOCATION
A secret open air courtyard zen garden, inside a hotel in Fitzrovia, Central London,
packed with greenery and it's own little pond.
Historically this garden was classified as a landmark "heritage garden".

DRESS-CODE
Think Nomad, think Desert.

IS THIS A SECRET BRUNCH
No. Although this event is supported by Secret Brunch, it is not a Secret Brunch.
Secret Experience intends on creating a journey rather than a show,
so we encourage you to attend with an open mind.

BRUNCH
There will be a wide selection of delicious detox options to purchase throughout the day, as well as a retox menu of naughtiness, and some sweet options.

YOGA AND BRUNCH TICKET
The day will start with a rejuvenating yoga session in the garden,
at 12pm, to shamanic sounds of the water and DJ.
By purchasing a Yoga ticket, you will also receive a
complimentary detox brunch dish,
and will be able to stay on and enjoy the party afterwards.
The yoga session is brought to you by AMPOWER YOGA

ALL OTHER TICKETS
Doors open at 12pm. You will receive access to a bottomless
complimentary cocktail bar until 1pm.

TABLES
If you are coming in a group, then treat yourself to your own permanent
seated area on the dance-floor. You have two options to choose from:

FRONT ROW - accommodates 10 people and includes
2 x Complimentary bottles of Veuve Clicquot
(NOTE: this tier carries a sepearate minimum spend of £400 on the day)

SECOND ROW - accommodates 5 people and includes
1 x Complimentary bottles of Veuve Clicquot
(NOTE: this tier carries a sepearate minimum spend of £200 on the day)

S E C R E T E X P E R I E N C E
Instagram: @secretexperience

* Secret theme and itinerary will be emailed on the week of the event. The Secret Location will be revealed on the day of the event, to only the ticket holders, via email. All tickets are non-refundable & non-transferable. This event is open to all. The Secret Experience events are governed by Secret Brunch. Therefore all attendees are expected to adhere to the relevant House Rules outlined in our website. Secret Experience refuses to work with any promoters or promotional companies, as it aims to keep each event private, and its crowd 'natural'. Promoting any external products or events is strictly prohibited. If the information provided when purchasing a ticket is deemed inaccurate or misleading, then Secret Experience reserves the right to refuse entry or cancel a purchase. The service and payment mechanisms used at this event are supplied by the hotel. Although Secret Experience will ensure that it's high standards are maintained, it cannot take responsibility for payment, service or customer property at the event. Secret Experience expects all guests to drink responsibly. The hotel reserves the right to refuse service at it's sole discretion or to remove any attendee from the premises. Secret Experience has a zero tolerance drugs policy. Any attendee found in possession of drugs will be immediately removed from the premises, may be reported to the police, and banned from any future events. Minimum age of all Secret Experience events are 21. By purchasing a ticket you give consent to Secret Experience to hold your name, email address and phone number on file, in order to inform you about future events. For more information please visit our Privacy Policy. 

When & Where

Fitzrovia

London
United Kingdom


Saturday, 20 July 2019 from 12:00 to 18:00 (BST)
Add to my calendar