Join us for an easy paced 8-mile exploration up the glen - the road the bypass left behind! - the sixth of our family friendly summer rides
About this event
If you or your family are new to cycling, or just want to explore some short routes in and around Dumfries, our summer rides are the perfect place to start!
When the A75 was dualled outside Dumfries, it left behind the old Glen Road - now a wonderful quiet route out to the west with fantastic views over the surrounding countryside.
Starting at the Rowing Club the ride heads out along the Maxwelltown Path and past the new hospital then heads up along the old road which is a dead end for cars but connects to Shawhead and beyond if you're on a bike. It's a bit of a climb (we will stop to admire the views on the way as often as we need to) but that just opens up a brilliant downhill ride back down again.
Note that due to COVID restrictions, numbers are limited on this ride so if you find you cannot attend for any reason, please let us know or cancel your place as soon as possible.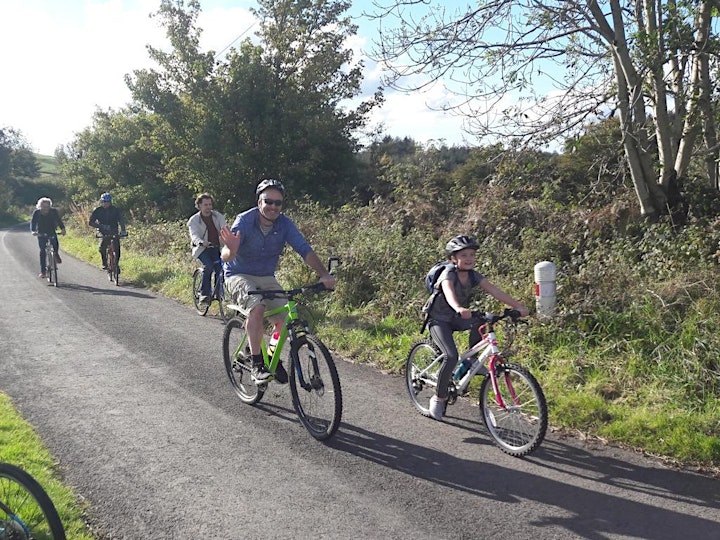 Be COVID safe!
To comply with Scottish government guidance our rides will be a little different. Sadly, no refreshments can be provided and there will be no cafe stop, so please bring any snacks and drinks you might need. We will divide rides into groups of up to 5 households (including a ride leader)/15 people and each group will depart once the maximum group size is reached.
Please provide up to date contact details to the ride leader - we will only keep these for Test & Protect purposes, for 21 days after the event.
Only travel to the ride with members of your own household.
Pack hand sanitiser, tissues, water bottle, snacks or any other kit you might need.
We may not be able to assist you with bike maintenance so please bring what you need to get yourself home in the case of a mechanical.
Wash your hands with soap and water for 20 seconds before leaving the house and after you return.
If you or anyone in your household has coronavirus symptoms, or if you have been asked to self-isolate, please do not attend.
On the ride, avoid spitting, clearing your nose or touching your face and catch your coughs and sneezes.
Maintain a 2m distance from others in the group where possible.
Once the ride is over, any socialising or cafe stops must be within Scottish government guidance for our COVID status (currently Level One).
To help us plan numbers please let us know if you cannot attend once you have booked.