Summer School 2021: Ginny Elston: En Plein Air - Oil Painting by the Sea
This Summer School focuses on how we see light and colour out in the vibrant landscape surrounding the MAC
About this event
The Course
Students will learn techniques in working with oil paint outdoors, improve colour mixing skills and confidently apply oil paint wet-on-wet. They will learn how to assess a colour's tone, hue, temperature and saturation in relation to those around it, in order to build up rich, vibrant paintings of the environment surrounding the Moray Art Centre. The week will also allow students to synthesize the information they have gathered outside and continue working on their ideas back in the studio.
All necessary materials will be provided and light lunches and refreshments will be available. Please notify us at time of booking if you have any dietary requirements.
The Tutor
Ginny Elston is a Scottish artist and educator, whose interests lie in the languages of painting, drawing and printmaking, as well as installation art. Following her undergraduate BA Hons in Art History and French, she went on to study painting for 3 years at the Leith School of Art in Edinburgh. She began her teaching career there in 2013, and has since worked for the Edinburgh Drawing School, the Edinburgh International Festival and was Foundation Course Leader at the Sichuan Fine Arts Institute, China from 2018 -2019. She was Artist in Residence at the Edinburgh Academy during 2013 – 2014, and received her MFA in Fine Art and Humanities at DJCAD, Dundee in 2016. Her work is held in national and international collections, and she has exhibited in the UK, Norway, China and the USA.
More information about Ginny can be found on her websites:
www.ginnyelston.com; www.ginnyelston.blogspot.co.uk
Payment - Eventbrite
Payments can be made simply and easily using this website.
We are currently shut due to Covid-19. If you would prefer to pay by cheque or card please email admin@morayartcentre.org to make arrangements.
Payment is due at time of booking. We reserve the right to cancel bookings where we have not received payment within 14 days of the booking being made.
If you require overnight accommodation the following link may prove helpful.
https://findhorn.cc/services/bed-breakfast-list/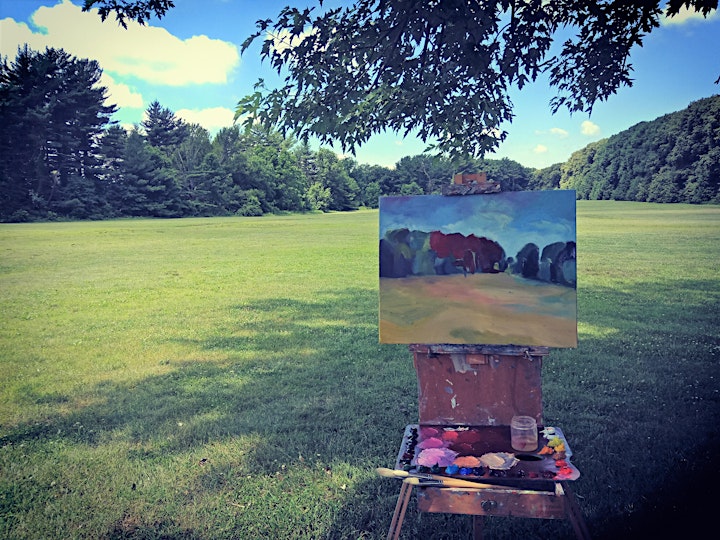 Organiser of Summer School 2021: Ginny Elston: En Plein Air - Oil Painting by the Sea