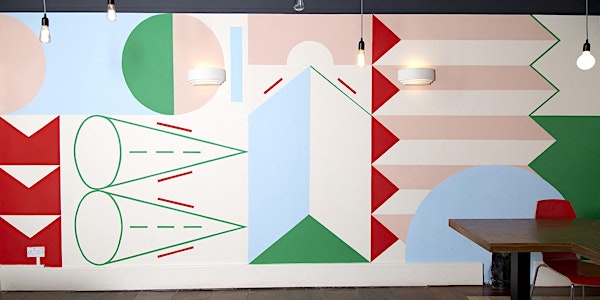 Summer School: Creating a Large-Scale Wall Mural Ages 10-18
Description
In this big, bright and bold workshop, participants will learn about mural design techniques and collaborate with the rest of the group to design a colourful, abstract mural installation.
Within this workshop participants will:
gain an insight into the artist's work and their own approach to mural design

generate a body of work through various drawing and cut out exercises, resulting in a set of abstract shapes

have the opportunity to design their own mural maquette

learn about creative collaboration, and apply these principles to the design of a collaborative mural installation
Tuesday & Wednesday 10am – 3pm
30 & 31 July
Organiser of Summer School: Creating a Large-Scale Wall Mural Ages 10-18
Exhibitions|Education|Projects|Studios
Studio Pavilion at House for an Art Lover offers free contemporary art in a public park, presenting a robust and diverse year-round programme of exhibitions, events, residencies, courses and public engagement opportunities that span art, design and architecture.
The Studio Pavilion gallery and neighbouring buildings, which include the art studios, sheds and Heritage Centre sit adjacent to House for an Art Lover next to the walled garden. Entry points include from the staff car park and the walled garden itself.