Summer Sizzler B - Making and Moving (art for ages 5-10)
Description
Summer summer summerrrrr!
During the long break we will be running two extra special days of Making and Moving, featuring lots of drawing, painting, dancing, jumping around and maybe even some kite-flying!
Things we might do (can't give it all away but here's a little taster!)
Making and flying our own kites, making amazing things out of cardboard, blowing GIANT bubbles, learning new exciting drawing techniques, creating our own sketchbooks, baking cookies, creating dances and playing lots of new games.
Perfectly timed to break up the summer holidays, our workshops are 2 hours and 15 minutes long, with the option of making a packed lunch and having your child stay all day (10am until 3pm).
Bring a friend! Create some cool summer crafts! Play games, run around and have fun together in the centre of Berwick. We are based in The Scout Hall - Palace Green Pavilion, just a 15 minute walk from Berwick railway station.
To choose your session, please pick your ticket. (More pricing info below)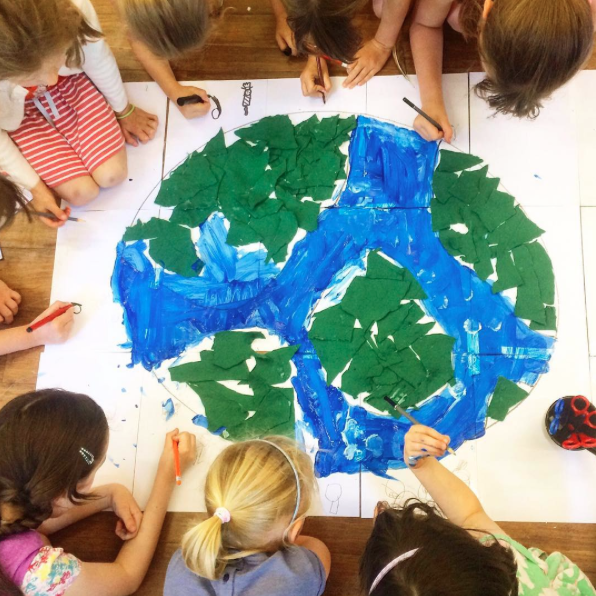 What's Included?

up to 5 hours of safe, fun age-appropriate creative art, dance and play
a snack
all art materials
lots of beautiful new art for the fridge/to show off to visiting relatives


Your child needs to bring:
a drink (and a packed lunch if staying all day)
warm clothes in case we go outside for a short time and/or suncream. British weather, eh?
old clothes suitable for painting in
As you can imagine, our sessions are VERY popular and spaces are limited so book now!
Don't just take our word for it. Here's what other parents had to say about previous Making and Moving sessions:

Making and Moving is run by a creative duo from Berwick upon Tweed. Katie Chappell is an illustrator, and Chloë Smith is a choreographer and performance artist. Making and Moving has been running since 2016 and we have had lots of lovely reviews on Hoop and Facebook. See?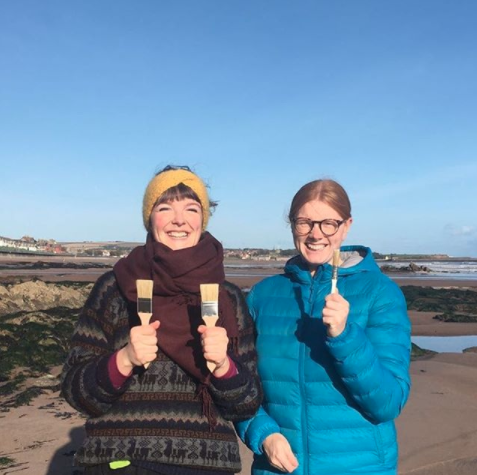 Hi from us! (Katie and Chloe)
Come and say hello to us on Facebook. Click here to visit our page.
Additional Information
**********************************************************
TIMES AND PRICES

Morning Sesssions: 10:00 - 12:15
Afternoon Sessions: 12:45 - 15:00
Half day: £10
Full day: £15
PACKED LUNCH
If you book the full day session, please send your child with a packed lunch. For morning/afternoon sessions a drink should do. We will provide a biscuit as a snack - please advise us of any allergies in the permission form (mentioned above).
WEATHER
If it's dry we might go outside for a short amount of time so please make sure everyone's dressed warmly. Alternatively, if it's summer/sunny then please pack some suncream.
MESSY CLOTHES
Making and Moving can get messsy! All of the paint and glue we use is child-friendly and washable, but old clothes are best, just in case :)
SAFETY
All children will be checked in and out with a register, confirming who will pick them up before you leave. Please wait at the front door until the end of the session so we can check children in and out efficiently. Katie and Chloë are DBS checked and have over 10 years of experience working with children. No child will be allowed to attend workshops if they have not filled in an information/permissions form. We want everyone to be safe and happy! (You'll fill in all those details when you buy your ticket/check out.)