A special Cross Country Swimming retreat and woodland camp with epic adventures over land and water - whatever the weather.
About this Event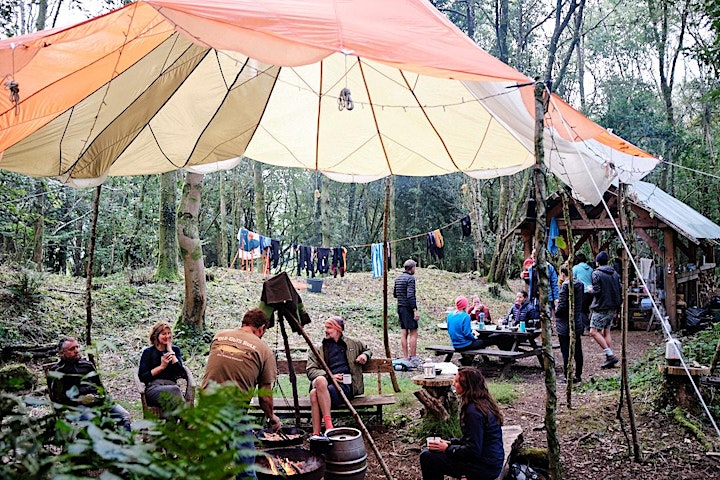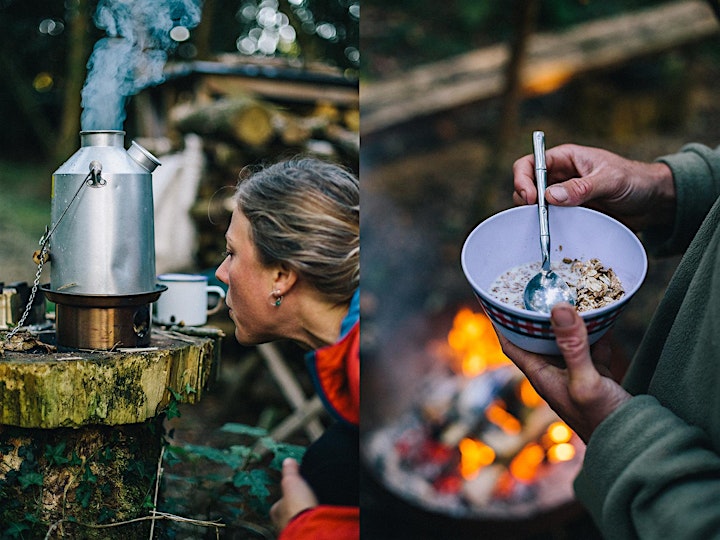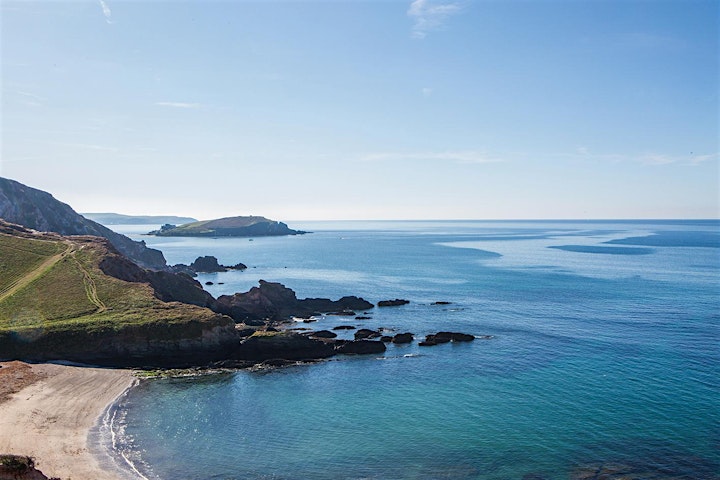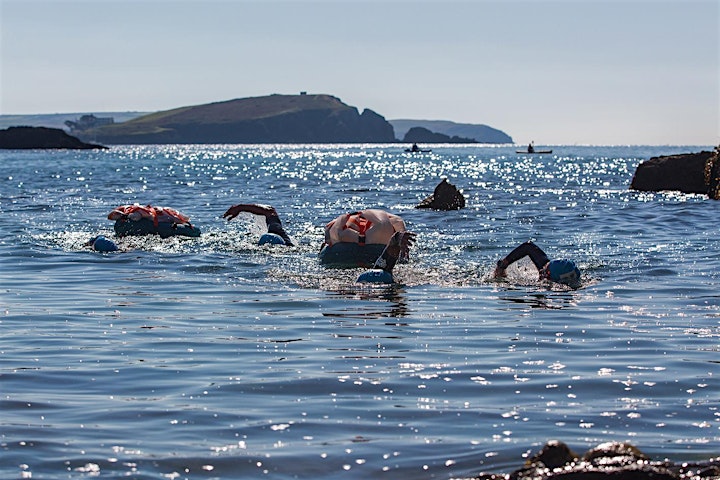 Based just off Dartmoor we have a dedicated woodland Camp run by Nigel Jenkins, a former British Army Commando and Military Physical Training Instructor.
The routes that are possible.
Nigel knows the area and the coast like the back of his hand and starts the day with a coffee and his OS Map, planning adventures. And now you can join him and us on spectacular journeys over land and water for whatever the weather conditions may be. For example:
Hope Cove to Bantham is a spectacular swim, hike down the south west coast and coastal path. Around 2k of swimming, 3k hike.
The Bantham Swoosh and Burgh Island are an iconic day out with the Swoosh viable in most conditions and Burgh Island needing a little more serenity on the sea (less than force 3). 2 - 3k swim but with flow.
The river Yealm Estuary, Noss May and Newton Ferrers offer beautiful swims - and we make sure they end at one of the pubs where you can swim right into the beer garden. Again a 2k swim with flow.
Mothecombe Bay swims (and superb School House cafe) with the 'Blowhole' and swim hiking along the South West coastal path to Newton Ferrers or east across the bay to Kingston and Bantham. Swims can vary from 1km to 4km depending on conditions.
Then there's always Dartmoor with tors, pools and divine scenery too.
ABOVE - on land we may do the odd little jog, but we don't rush or run, preferring to enjoy the scenery rather than race through it. However, this is rough and ready outdoor activity across land, on rocks, up hills, gullies with a bit of scrambling. A hardy attitude helps.
BELOW - in the water you need to be a good, strong swimmer (able to comfortably swim a mile or ideally more at approx 35mins a mile) and be able to enjoy long periods on the move, outdoors. For your extra safety and reassurance, we have fully qualified lifeguards along with us. Bring your wetsuit - we don't hurry.
You need to be prepared and robust enough to take it all on. Drop us a line if you have doubts on hello@abovebelow.sc (head your email 'Retreat')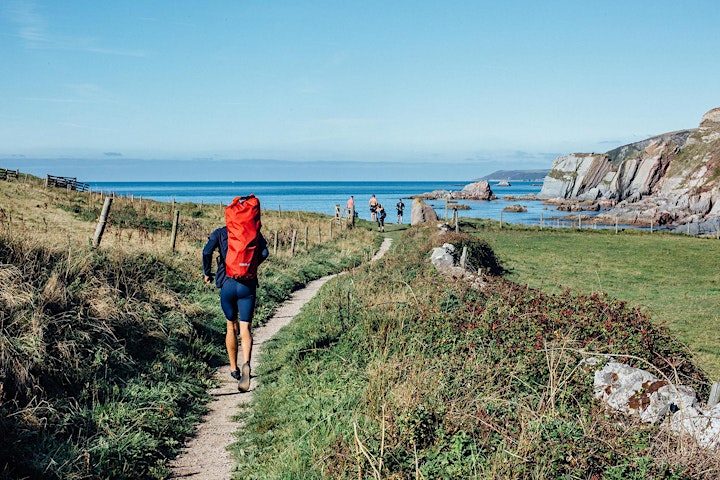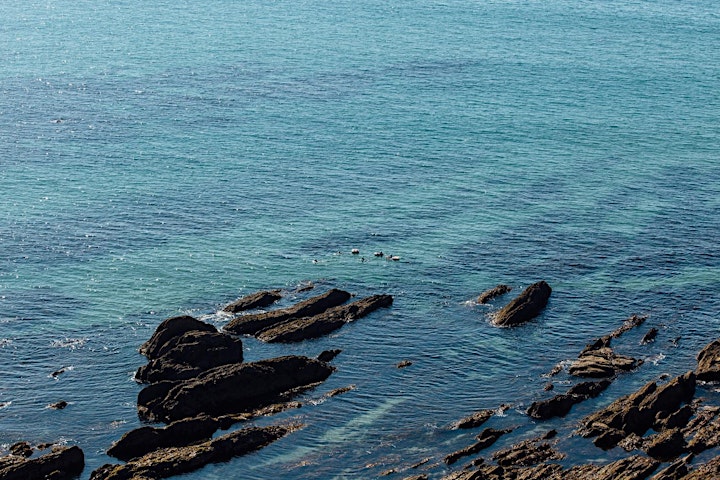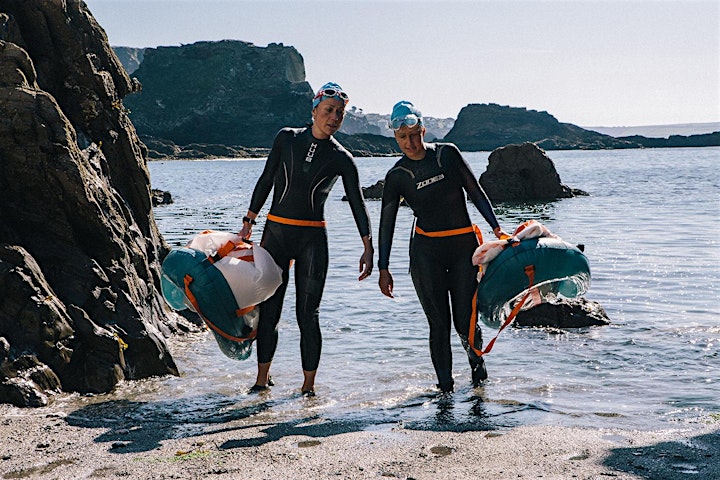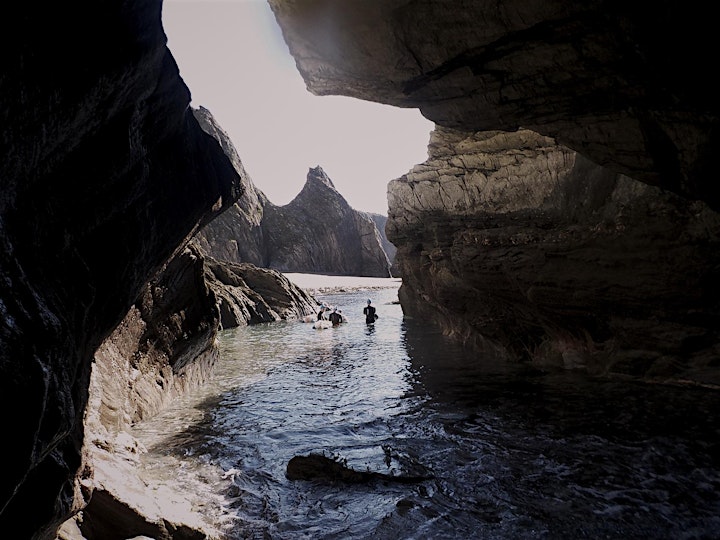 WHAT'S INCLUDED - ACCOMMODATION, MOST OF YOUR FOOD
We have a private woodland camp and cooking shelter complete with a stove, table and chairs, BBQ, fire pit, a tree house, a tree tent, a compost loo, a warm (log fired) shower . It's basic but it's also basically everything you need.
We provide :
Pick up from train station at 18.30 Friday and 18.00 Sunday. But you are free to drive to the camp.
Breakfast on Saturday and Sunday mornings (bread, bacon, porridge, bananas), tea, coffee.
Stuff for you to make a basic pack lunch - YHA style - crips, bread, fillings.
Saturday night you get a fish and chips supper included from the local chippy. It's good!
We also have mini bus tansport (and back up support truck) to and from the start and finish of each days cross country swimming route.
Fully qualified water safety personnel for all swims
We will also supply RuckRafts on loan for the weekend and 25% discount if you want to buy the RuckRaft at the end of the weekend.
You bring: yourself in terms of travel, your tent, snacks and clothes for hiking and swimming. We recommend you bring a wetsuit for the longer swims and time in the water around rocks. You may not always use it, but it's essential to bring one.
Footwear - bring something that you can both swim, and walk/jog in - for example an old pair of trainers, swimrun shoes like those by Vivo Barefoot, or mountain sandals like Chacos.
Most essential - your smile! This is about enjoyment not endurance :-)
Below are photos from previous Retreats ...