Summer Terrarium Making Workshop: Mini Apothecary Jar Terrariums
Join us for a soothing evening of creating mini terrariums led by one of our amazing tutors Jacqueline Winston-Silk
About this event
terrarium
/tɛˈrɛːrɪəm/
noun: terrarium
'A transparent globe or similar container in which plants are grown'
We join up with Midrib Plants founder and MADEby Master Maker, Jacqueline Winston-Silk, for a truly calming and mindfully enjoyable workshop. A great way to unwind after a long day at work.
Design and create your own unique, sealed terrarium. Once established, corked terrariums will self-water within their own miniature eco-system!
To create the landscape in your living bottle garden you'll use an apothecary glass bottle, miniature Fittonia plants and living moss, as well as decorative pebbles, terrarium tools and all the ingredients to create a layered substrate.
Full post-workshop care instructions provided.
All materials & equipment included, no experience (or green fingers!) necessary.
Approximately 90 minutes.
Complementary Tea & Coffee
To avoid booking fees please book direct through our website: www.madebytamalia.co.uk
We kindly ask if you can arrive at least 10 minutes before the start time, as we always aim to start on time to ensure we have enough time to make our wonderful pieces. Thank you 🙂
Please note strict hygiene rules will be in place and all drinks are served in paper cups. Thank you for your understanding. For more info on our COVID safety protocols and booking terms visit our website: www.madebytamalia.co.uk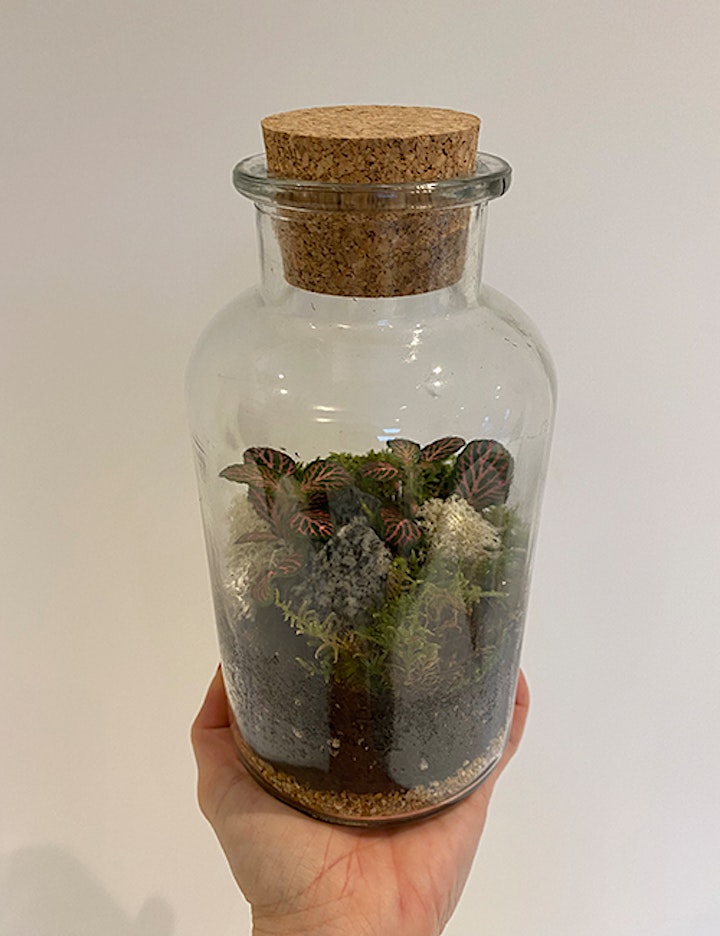 Organizer of Summer Terrarium Making Workshop: Mini Apothecary Jar Terrariums
MADEbyTamalia is a little craft sanctuary in Caversham passionate about sharing arts and crafts with the local community to help improve wellbeing. We run regular adult social workshops, crafty sessions for kids and also cater for creative birthday parties, hen do's, baby showers, corporate events and more. Run by Tamalia Reeves a local Artist and qualified Primary School Teacher, it is a new business but with a wealth of experience behind it. You can find us located in Southview Park on Marsack Street in Caversham.