Summer Ukulele Workshop Fun Music Workshop, no prior experience needed.
About this event
Experience the magic of music this summer with free online music workshops for children and young people!
We are on a mission to bring the magic of music into every home across Brighton & Hove and East Sussex during the summer holiday because we know that now, more than ever, music can help young people to unlock imagination and lift their spirits.
We have created a series of fun music workshops for children and young people including Summer Ukulele!
Join Faye from Brighton & Hove Music & Arts and East Sussex Music for an informal introduction to the Ukulele and learn your first few chords. You will need to bring your own Ukulele.
There is no fee to take part and no previous musical experience is required.
Come along, make music and have fun finding out more about opportunities to make music in the new school year!
Faye Polden
Music Leader Intern
Faye joined the team in September 2019 on the Music Leader Internship Programme. Previously Faye has has worked within the music industry gaining experience from live performing, studio recording, composing and stage managing within festivals. Whilst working within the industry Faye developed an interest in social media and its application within music. Faye has also established a successful guitar themed YouTube channel and hopes to gain new ideas and insights for the channel during her internship.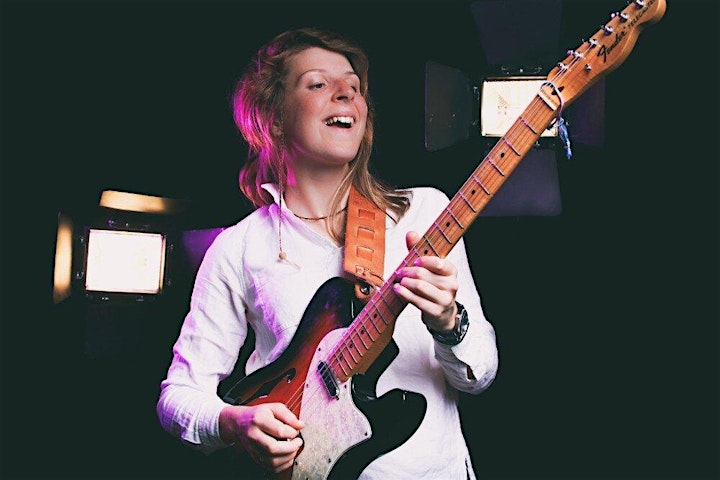 Organiser of Summer Ukulele Workshop
Brighton & Hove Music & Arts with East Sussex Music are part of Brighton Dome & Brighton Festival and provide high quality and inclusive music education and performance opportunities for all children and young people across the county. This includes instrumental/vocal tuition, ensembles, summer schools, whole class ensemble teaching and large scale performance events.