Immerse yourself in nature on this half day riverside yoga retreat.
About this event
You're invited to join us on a journey to wellbeing with our 1/2 day yoga retreat. We'll harness the five senses to promote a renewed sense of wellbeing as we relax riverside in the gardens of The Swan.
Summer time brings with it a feeling of joy and lightness, warmth and sunshine. Embrace the invitation to slow down and be fully present to the glorious nature that surrounds us. Together we'll explore gentle flowing movement and mindfulness to embody a sense of calm and embrace relaxation. Throughout the session, we'll incorporate each of the five senses to awaken your wellbeing and leave you feeling relaxed and rejuvenated.
Your session begins with a riverside walk to warm up the body, clear the mind & awaken your senses. The benefits of grounding and spending time in nature are well documented and this is the perfect way to settle into our retreat.
We'll return indoors for a 90 minute yoga flow, this takes place in the light & spacious riverside yoga studio. The practice will be tailored to meet the needs of regular yogi's and those new to the activity, to ensure that everyone leaves feeling challenged and energised. Our retreat closes with a gentle meditation. Yasmin will guide you through this, sharing the skills you can use to develop your own mindful practice at home.
Refreshments provided in our comfortable hotel bar throughout the day.
At the end of your retreat, you are free to relax in the hotel gardens or book a table to enjoy a replenishing meal at Coppa Club. Why not make a weekend of it and book one of our riverside bedrooms.
About Yasmin
Yoga has played a huge part in Yasmin's life for many years now. Her practice has helped her grow more flexible, stronger and braver - both on and off the mat. In her classes, Yasmin loves to combine traditional practices with creative sequencing and a dose of inspiration to help students deepen their practice. She loves seeing people develop to reach their goals, or tear down a physical or mental barrier to growth.
Over the years, Yasmin has trained in a variety of yoga styles and now uses that knowledge to offer classes that are accessible to everyone. Yasmin teaches Burlesque, Aerial Yoga, Aerial Hoop, Hot Yoga, Family and Children's Yoga, Vinyasa Yoga and Hatha Yoga. She also works alongside Edel Wigan (Flying Fantastic) to deliver Aerial Yoga teacher training.
What to wear & bring
Regular yoga kit, with an extra layer and boots or trainers for our riverside walk.
Please bring your own mat and any blankets, pillows or bolsters to ensure your maximum comfort and relaxation.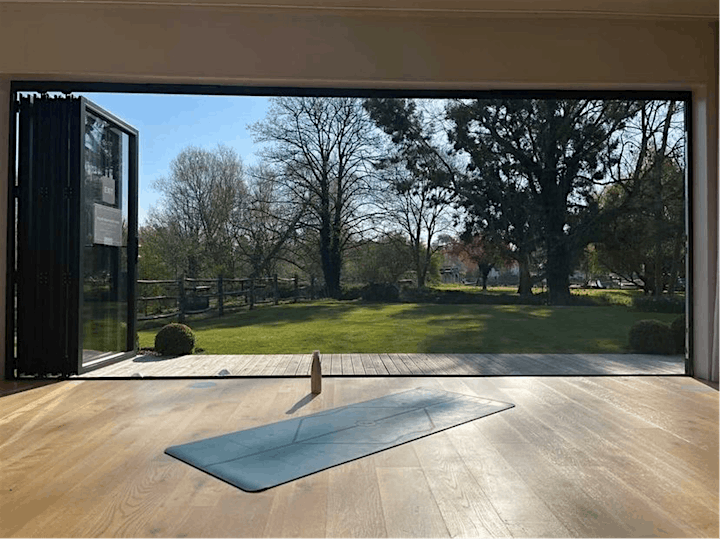 Organiser of Summer Yoga Retreat
On the borders of Oxfordshire and Berkshire, The Swan at Streatley occupies one of the most beautiful stretches of the River Thames. The hotel has recently re-opened fully, having undergone a major refurbishment and introduced Coppa Club for all day dining.  There are 47 stylishly renovated bedrooms, riverside meetings & events space, a thriving hotel bar and coffee shop, extensive riverside grounds and busy gym and wellness centre offering fitness classes, sauna & steam rooms.