To attend mass, you have to adhere to the safety precautions. See about event for details.
About this event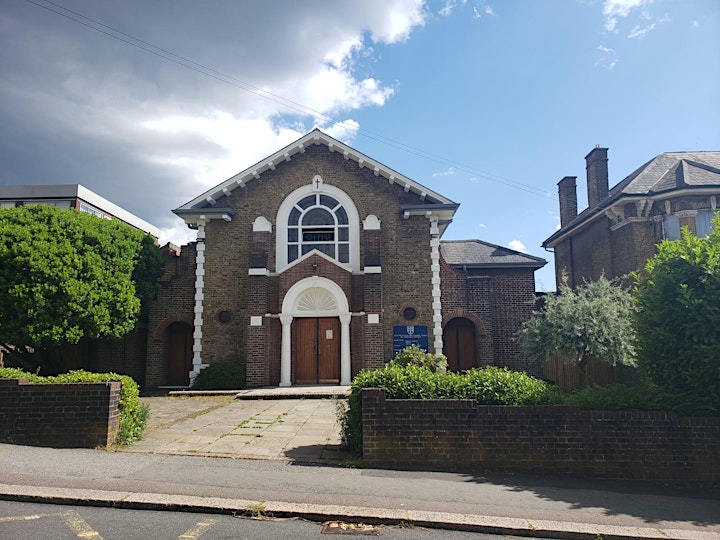 Dear Parishioners and visitors to our Parish Church of St William of York, Forest Hill,
During this pandemic our Bishops have issued a dispensation from the obligation to attend Sunday and Holy Day of obligation Masses, and this dispensation remains in place. We now hope that many of you will feel confident to return to the Church, and to regular Mass attendance. We realise that those who are especially vulnerable or simply uncomfortable attending the Liturgy in the church may still be unsure and we will continue our live streaming of Sunday Mass on the first Sunday of each month, and the weekday Mass each Wednesday.
It is my pleasure to welcome you in to our parish church, I thank everybody who has made this possible and although restrictions are being lifted a little at this point, I would ask you to note and respect the following guidelines when attending the Church
Terms and conditions for booking:
The stewards are there to ensure the safety of all those using the Church so please follow their instructions as closely as possible.
Seating will no longer be allocated via the booking system. You simply need to register your attendance, and how many seats you require, via the usual links and then you choose your seats when you arrive.
We would ask you to respect others need for some social distancing and we will have available some laminated cards to block off a seat next to you, should this feel more comfortable.
If you have not registered your attendance for a particular Mass we will do our best to accommodate you, but you will need you to register your details before entering the Church
We will continue to provide hand sanitiser as you enter and leave the Church
Please keep your children close by you in order to respect the social distancing.
With effect from Saturday 8th August 2021, it is the law that those within a place of worship should be wearing a face covering. Please be aware that there are those within our congregation who are exempt due to different health conditions and so not wearing a mask isn't always evidence of non-compliance.
It is for everyone's good that face coverings are worn but those within the Church (priests and stewards) - just like shopkeepers - are asked to act as educators, not enforcers.
Readers are asked to remove their mask for reading at the Ambo and all are asked to do so when receiving communion.
The priest being a sufficient distance from the congregation on the sanctuary will only use a mask for distributing communion.
Please arrive in good time as you may have to queue to get into the Church.
If you need time for private prayer or wish to light candles, the Church will be opened 20 minutes before Mass for the Saturday evening and Sunday Masses, and 15 minutes before the weekday Masses.
Please note the church will be closed as soon as possible after Mass has ended to enable full cleaning.
COVID 19 Privacy Notice
We collect the name and contact telephone numbers of all clergy, staff and visitors who visit/use our church building/s in order to support NHS Test and Trace.
Consent – We need your consent in order to collect your name and contact telephone number and share this with NHS Test and Trace if requested. You will give us your consent by providing your details in the List/Form when you book mass.
Explicit consent – We need your explicit written consent to collect your data on the basis that you may have revealed a religious belief by using our church building/s. You will give us your explicit consent by completing the List/Form when you book mass.
You can withdraw your consent at any time by letting us know you no longer want us to keep or share your personal data for this purpose. Your personal data will be treated as strictly confidential and will only be shared with NHS Test and Trace if requested.
We will keep your name and telephone number for a maximum of 21 days and will dispose of it after this period.
For a detailed Privacy Notice see St William of York Parish Website.
Please contact the parish office for any other questions.
Thank you,
Fr. Habte
Organiser of Sunday 9:30am Mass