Description
SING | LEARN | MEET: Sing Songs - Hear Talks - Meet People
#LiveBetter | #HelpOften | #WonderMore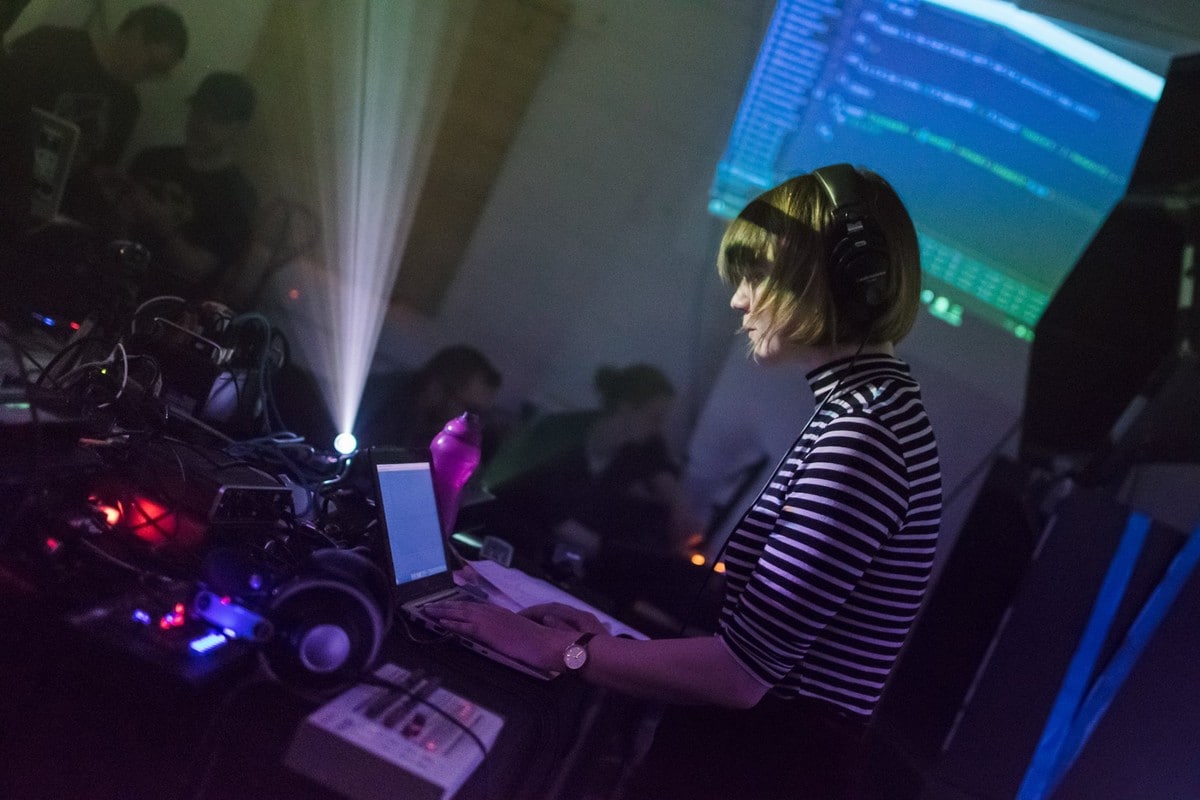 Sound Installations

Lucy Cheesman makes sound installations as part of creative collective SONA and performs live coded music using open source software, solo as Heavy Lifting and in collaboration as TYPE. She also runs a record label called Pickled Discs which is dedicated to promoting experimental electronic sounds.

She will be talking about performing music by writing code and demonstrating the TidalCycles live coding platform.
Hear Lucy demonstrate sonic installations at Sunday Assembly Sheffield on Sunday 18th August, 10:45am at DINA, 32 Cambridge St, S1 4HP.

And Sunday Assembly Sheffield will have the usual mix of songs, tea and coffee, cakes and biscuits, and good company for a Sunday morning.
All welcome including children. Free entry but we ask for a voluntary contribution of £3 per head to help cover overheads. Sunday Assembly Sheffield is entirely voluntary run and supported by donations.
Sunday Assembly Sheffield is on at DINA Venue, 32 Cambridge Street, Sheffield S1 4HP at 10:45am on Sunday 18th August 2019.
#LiveBetter #HelpOften #WonderMore
Sunday Assembly Sheffield is part of a global secular community that celebrates life, and everyone is welcome to join us.
We meet monthly on Sundays for inspirational events which combine inspiring talks, sing-along pop songs and a touch of mindfulness, all followed up with tea and cake.
To achieve this, we need your help, we need your energy, we need your support and we need you to get involved! We are building a community and we want you to be a part of it.
Organiser of Sunday Assembly Sheffield, 18th August 2019: Sound Installations