Description
SING | LEARN | MEET
Sing Songs - Hear Talks - Meet People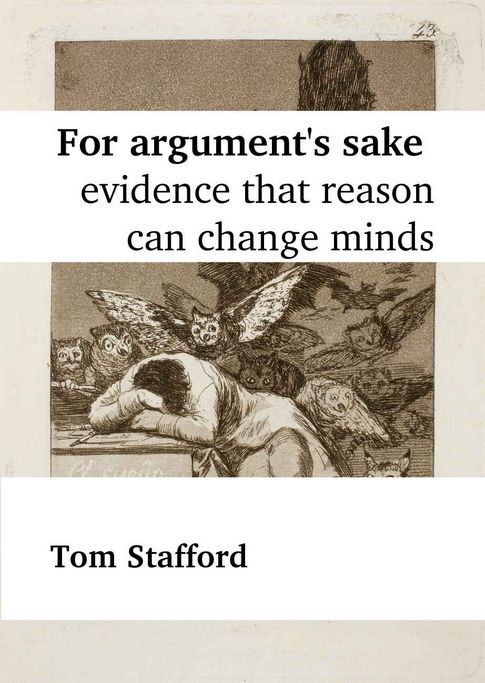 Speaker - Tom Stafford, Senior Lecturer in Psychology & Cognitive Science at the University of Sheffield and a Director of Public Engagement

Are we irrational creatures, swayed by emotion and entrenched biases? Modern psychology and neuroscience are often reported as showing that we can't overcome our prejudices and selfish motivations. Challenging this view, cognitive scientist Tom Stafford looks at the actual evidence. Re-analysing classic experiments on persuasion, as well as summarising more recent research into how arguments change minds, he shows why persuasion by reason alone can be a powerful force.

At Sunday Assembly Sheffield, Tom will attempt to give a positive and action orientated talk based on his book "For argument's sake - evidence that reason can change minds". This is a collection of previously published essays, revised and expanded by the author, and accompanied by a previously unpublished introduction and annotated bibliography to guide further reading on the topic.

Tom Stafford is Senior Lecturer in Psychology & Cognitive Science at the University of Sheffield and his department's Director of Public Engagement. Find out more at http://idiolect.org.uk or follow him on Twitter @tomstafford
And there will be the usual mixture of songs to be sung, tea and coffee, cakes and biscuits, and good company to see in the New Year.

Sunday Assembly Sheffield is part of a global secular community that celebrates life, and everyone is welcome to join us.
We meet monthly on Sundays for inspirational events which combine inspiring talks, sing-along pop songs and a touch of mindfulness, all followed up by tea and cake.
To achieve this, we need your help, we need your energy, we need your support and we need you to get involved! We are building a community and we want you to be a part of it.