About this Event
Join Emma for a deeply relaxing immersion in the angelic sounds of crystal singing bowls and chimes, guided meditation and tea
We will begin the session with relaxing breathing exercises and guided Intention Setting, followed by the Soundbath and a guided re-awakening meditation.
This is meditation with zero effort, just allow your mind to drift off while she plays the singing bowls for a beautifully relaxing experience.
You will release tightly held tension and achieve a deep inner sense of peace, happiness and clarity.
What is a Soundbath?
Firstly, Nobody gets wet and everyone wears comfy clothing!
A Soundbath is a beautiful method of incredibly deep physical, mental and emotional relaxation.
You will be covered with our soft blankets, pop one of our eye masks on and lay down while I play the beautiful Crystal and Himalayan bowls and chimes to take you into deeply restorative and rejuvenating mental and physical relaxation. The sounds and vibrations of the singing bowls slow your brainwaves, calm your thoughts and relax your nervous system.
Sound Therapy has been shown to turn off the stress response, relax muscles which can reduce pain, relieve digestion issues, improve sleep and help us to process our challenging thoughts and emotions.
£18
Booking essential...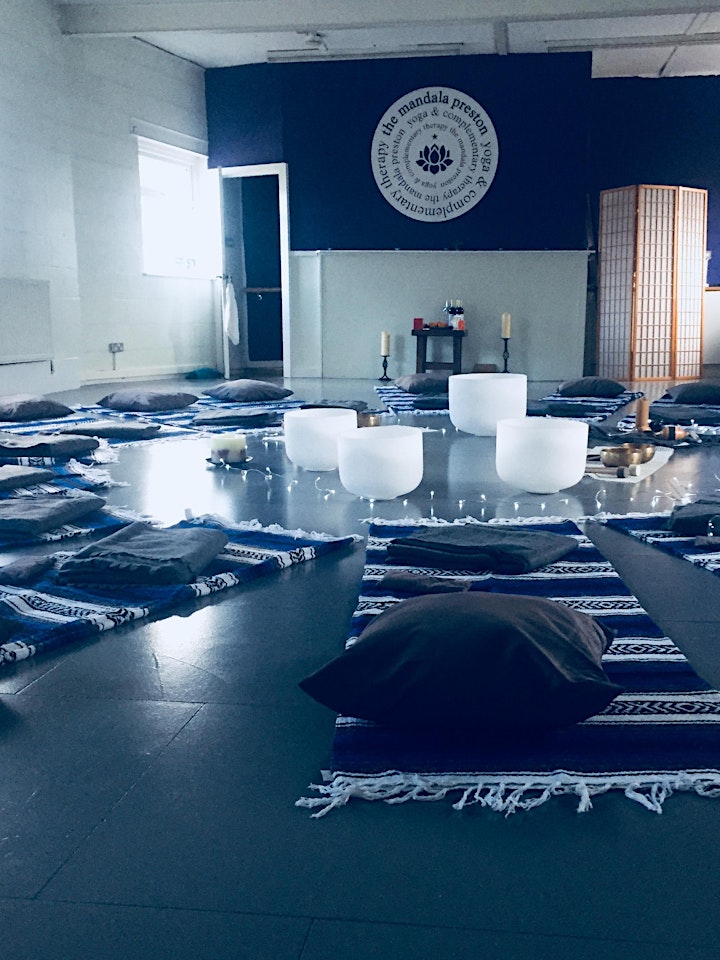 A sound bath with Emma is a must for healing or just for the experience. Highly recommended. Namaste. Thankyou Emma. Charlie Hall. 💖