An exciting, informative meeting with Q&A session.
About this event
Speaker: Apostle Adel Pinnock. Adel has a strong apostolic and prophetic voice in which God uses to bring the Truth of His word to the churches.
Co-Host: Pastor Jenny. Pastor Jenny Lloyd is a chief intercessor and prayer warrior. She also has led many prayer missions on behalf of different leading ministries in the UK spanning over a decade.
The evening will inlcude:
• Praise & worship
• interactive Q & A Session
• Intercession, prayers and prophetic ministration
Come along and join us.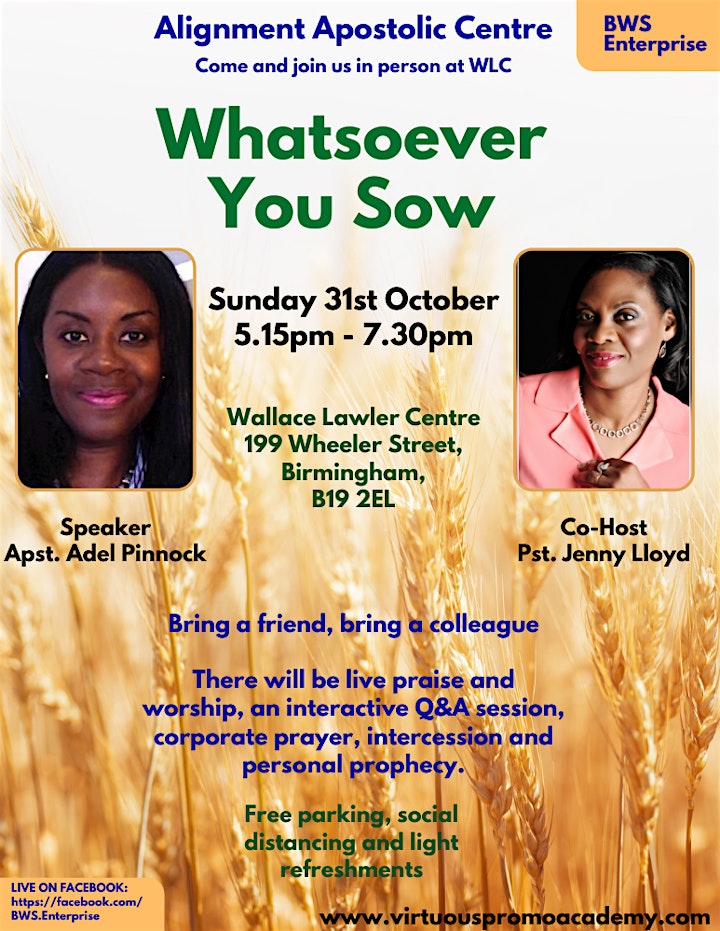 Organizer of Sunday meetings
BWS Enterprise an organisation founded by Adel Pinnock and Co-directed with Jennifer Lloyd.
We run:
- A mentoring scheme for Voluntary orgnaisations, faith groups and SME's.
- Training School in ministerial work and leadership
- Private counselling/freedom encounter sessions for private clients via zoom or in person
- Private Mentoring/Exectuive coaahisng for emerging leaders and small businesses
- Community events in relation to health and wellbeing
View our website for more details
www.virtuouspromoacademy.com