Registration for Sunday Service on, 20th June 2021 Time: 1100am -12:30pm. **
About this event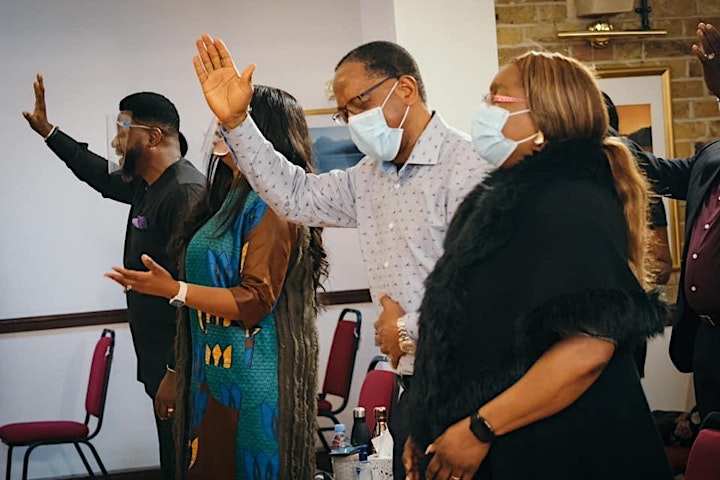 Due to LIVE streaming of the service:
• Doors open ‪at 10:15am‬‬
• Doors close at 10:50am
*TKFC Church Safety Guidelines
• Use the hand sanitizing stations placed in convenient locations around/ within the church
• Temperature checks will be carried out before entering the church building. Anyone with a temperature over 37.8C will not be permitted
• Those clinically extremely vulnerable are able to attend but are advised to consider taking extra precautions.
• Children Church is open with Limited Space and children are welcome to attend service with thier parents. (please register each person's name)
• Face coverings/masks must always be worn on the premises
• Social distancing must be observed on the church premises (no hugs or handshakes except with members of your own household)
• A one-way system will be in operation. Please the follow signs and the guidance of workers on duty
• Please respect others who may want to avoid close contact.
• Tithes & Offering: we encourage you to please use the online payment system. However, envelopes can be picked up at the designated point.
• In order to support the NHS Test and Trace programme, we will also display the NHS QR code poster to scan upon arrival for those who have the app.
Changing or Cancelling Your Space
If you need to change or cancel your space kindly send an email of notification to ‪tkfccompliance2020@yahoo.com
‬‬Shalom TKFC Compliance