Sunday Sessions: Happy Patterns

Sunday, 7 April 2013 from 13:00 to 18:00 (BST)
Event Details
HAPPY PATTERNS
A day dedicated to exploring positive patterns of wellbeing brought to you by the team behind Chaya Yoga Retreats*
Feel free to drop into one or all of our activities they are FREE although donations are suggested which will go towards our three chosen charities: WWF, The National Autistic Society & Providence Row.
The day will be structured around the 'pillars of wellness'.
A yoga session will begin the day and can be signed up for separately.
13:00 - 13:30:
Teas, raw superfood nut milks and smoothies, raw chocolate (by donation) 
13.30 - 14.30: 
Wellness through diet & nutrition talk by raw food expert 

Kate Magic* (by donation, suggested £5) 
15.00 - 16.30:
Positive patterns of thought, empowerment and personal development / 

Emotional Freedom Therapy with Rhona Clews* 
16.30 - 17.00:
Teas, raw superfood nut milks and smoothies, raw chocolate (by donation)
17.00 - 19.00: 
Healing and relaxation through sound therapy / 
Gong meditation and Labyrinth talk with 
Faze Al.  
ABOUT CHAYA YOGA RETREATS
Chaya Yoga Retreats was born from a love of travel and yoga, a lust for life and a passion for helping others achieve wellness. After working for many years in corporate environments, Annabel Jones, Daisy Ellison and Lucy Hill have a deep understanding of the need for space in the busy lives of people today. They create unique and unusual yoga holidays and retreats in the UK and all over the world, each focussing on elevating wellness through yoga, whilst working with leading practitioners, from life design coaches to nutritionists and alternative therapists.
By creating space to breathe, ground and reconnect with yourself, whether on a yoga retreat or in your own home, negative patterns can be recognised and opportunities for change can be identified, in turn helping attain a place of better wellbeing. By initiating small changes in your day to day routine, old outdated patterns can be interrupted and re-routed. Chaya Yoga Retreats present a day of interesting insights into ways to easily upgrade your life, creating better wellness through food and nutrition, exercise and relaxation.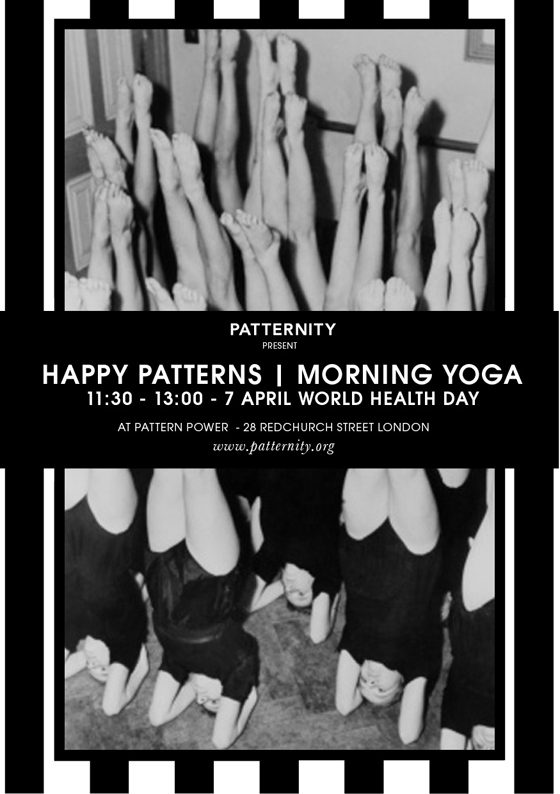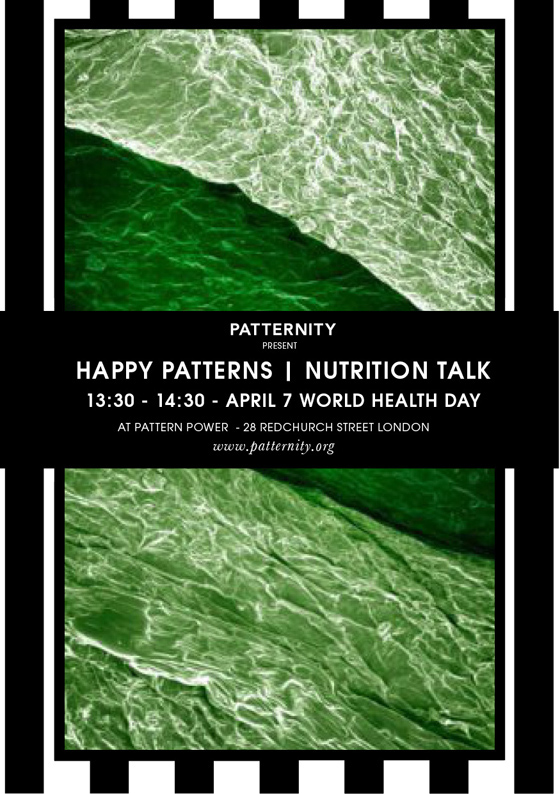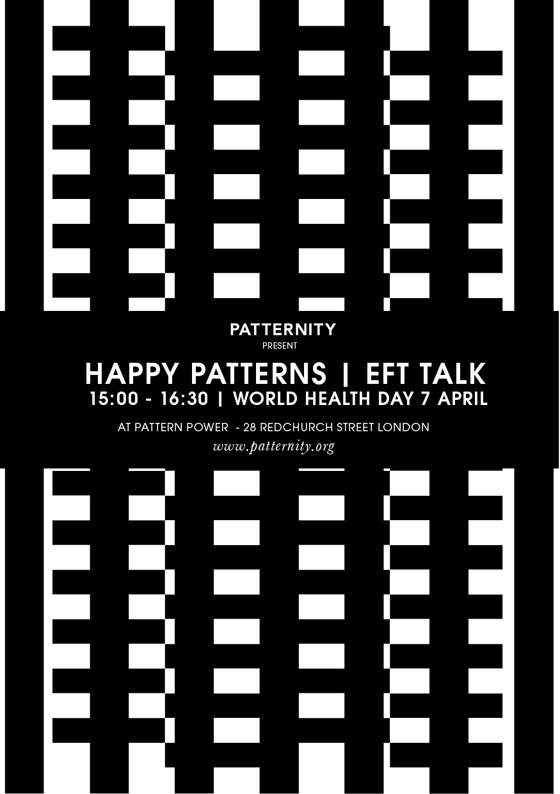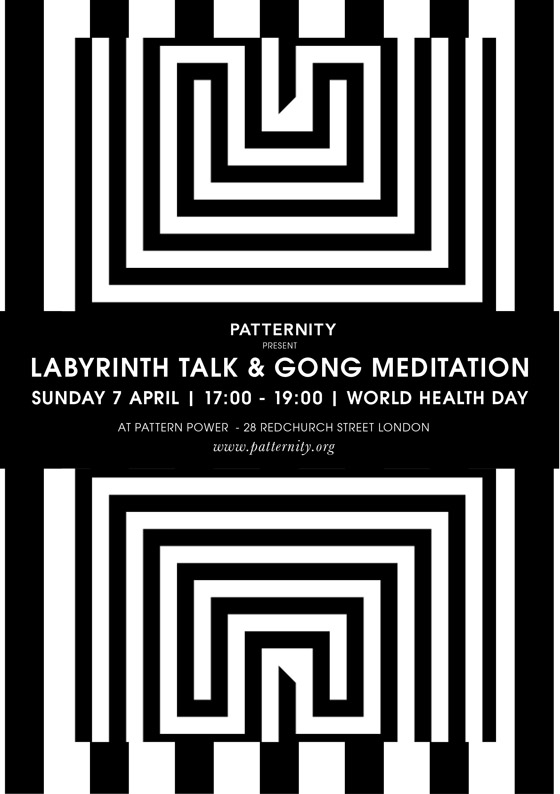 When & Where

Londonewcastle Project Space
28 Redchurch St
E2 7DP London
United Kingdom


Sunday, 7 April 2013 from 13:00 to 18:00 (BST)
Add to my calendar
Organiser
PATTERNITY
Present
PATTERN POWER
- Superstripe
 Pattern Power —Superstripe is the first in an ongoing series of annual exhibitions and events, exploring the powerful presence of pattern and it's ability to positively connect us all.
 For the month of April 2013 cult pattern pioneers Patternity take over the Londonewcastle Project Space on Redchurch Street in East London.  
 Visitors will be immersed in an intriguing and tactile world of stripes as Patternity transport their iconic curation and ethos of 'celebrating pattern everywhere' boldly into the real world. 
 SUPERSTRIPE EXHIBITION — INDUSTRY TALKS AND EVENTS
WORKSHOPS AND DEMOS — DESIGN COLLABORATIONS  
FILM AND MUSIC NIGHTS — POP UP CAFE, BAR AND SHOP
ABOUT PATTERNITY
 Patternity is an award-winning creative organisation that specialises in the exploration and application of pattern. 
 Born from a united drive to blur the boundaries between disciplines and further the awareness and understanding of the world around us, Patternity projects go beyond the surface, using pattern as a vehicle to engage, educate and inspire.
 NEW YORK TIMES
"PATTERNITY is resolutely noncliché and renders
everyday bricks and mortar moot"
 VOGUE UK
"You'll adore PATTERNITY'S exhaustive research dedicated to all
things decorated, tessellated and patterned... "
 WALLPAPER*
"Spend a few moments at PATTERNITY and you'll
look at the world through fresh eyes"
 RESEARCH ARCHIVE / DESIGN STUDIO / EVENTS
 www.patternity.org
FURTHER INFORMATION 
Opening times 12.00 – 19.00 daily 
General admission to the exhibition is free
PATTERN POWER —Superstripe is a Not - For - Profit event