Sales Have Ended
Registrations are closed
Tickets for our Sunday Symposium are no longer on sale. Please contact Julia Cloke on 020 7697 4080 or email julia@charityretail.org.uk
Sales Have Ended
Registrations are closed
Tickets for our Sunday Symposium are no longer on sale. Please contact Julia Cloke on 020 7697 4080 or email julia@charityretail.org.uk
Description
NEW for 2017: Sunday Symposium
As part of our 2017 Charity Retail Conference and Exhibition, we are running our first ever 'Sunday Symposium'. A symposium is a conference or meeting to discuss a particular subject and the subject for this symposium will be New Goods.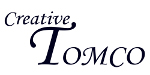 We are delighted that the symposium is being sponsored by Creative Tomco, who are a large new goods supplier from Hong Kong. They will be on hand throughout the symposium to showcase their wide selection of new goods, which can be used to compliment your second hand offer.
As well as seeing the wide range of new goods from Creative Tomco, there will also be a spirited debate about new goods, with questions from the floor,
This will be followed by a drinks reception and two course hot buffet dinner, where attendees will get a chance to network with other charity retailers, meet some suppliers to the sector and meet the staff of the Charity Retail Association.
Attendance to the Sunday Symposium is free if you have a full price conference ticket. Alternatively you can buy seperate Sunday Symposium only tickets to provide a fantastic networking opportunity for some of your other staff. It might be something you could send your Area Managers or News Goods Manager along to.
Priced at only £19.50 + VAT, your sunday symposium ticket will get you a two course hot buffet, drinks and networking, as well as a chance to see the With over 50 different companies, the exhibition has a wide variety of suppliers to the charity retail sector, including:
How to Book
The quickest way to book your place is online. Simply select 'Register' and choose your ticket option, then scroll down and click 'Checkout'.
From here you will be taken to our booking form. You will need to fill in the details for every delegate you are booking a space for. Here you can also change the payment method to 'Pay by Invoice' using the dropdown menu. If you do want to pay by invoice and have a PO, please enter it on the form in the relevant box.
If you have any problems or queries with the booking, please contact Julia Cloke on 020 7697 4080 or email julia@charityretail.org.uk
To view a copy of our Cancellation Policy, please click here.