ENJOY THE BEAUTIFUL NORTH COAST, COASTEERING, FOOTBALL, VOLLEYBALL, CRICKET & LEARNING HOW GOD CAN HAVE A VERY REAL IMPACT ON YOUR LIFE!
About this event
Programme:
This day camp will be based on the North Coast at McCurdy's Barn, behind Bothy at Whitepark Bay. Alongside opportunities to open the Bible together in creative ways, other specific activities hope to include coasteering, football, volleyball, cricket and big beach sports. Please be aware that activities will run daily on Thursday, Friday and Saturday.
For more detailed information about the daily schedule of this camp, please contact the team leader - Patrick Parke, email - boysnorthcoast@suni.co.uk.
Catering:
Children/young people should bring their own packed lunch and an evening meal will be provided.
Health & Safety:
All day camps will be operating within current government COVID guidelines and regulations. All volunteers will be trained prior to the event and appropriate safety measures will be taken.
Refunds:
Please be aware that all day camps are COVID-dependant and that a full refund will be offered in the event of a cancellation. However, should you choose to withdraw your booking, you can do so up to 7 days prior to the day camp. In this case, you will receive a refund of the camp cost, but not the associated Eventbrite fee.
For general booking queries contact nikki@suni.co.uk (for all other queries specific to this event, please contact the Team Leader)
Terms and Conditions
Please be advised that in making this booking you are confirming that you have read and agree with the terms and conditions and privacy policy which are accessed via the SUNI website https: click here to access.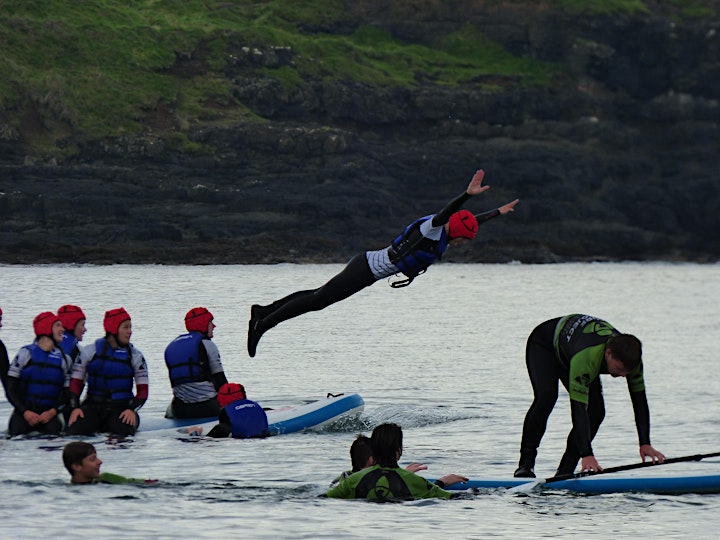 Organiser of SUNI Boys Camp, North Coast - previously known as Carrickfinn 1 (P7 - Y12)