Location
Newborough Warren & Ynys Llanddwyn
Newborough Warren & Ynys Llanddwyn
Llanfairpwllgwyngyll
LL61 6SG
United Kingdom
Join Weather Photographer Of The Year 2019 Gareth Mon on Anglesey, for an afternoon of landscape and nightscape photography.
About this event
We will be based on Llanddwyn Island, starting at 2pm, we will photograph the sunset, then move on to nightscape photography. Learning and putting in to practice various techniques including long exposure and abstract techniques to make the most of one location. Focussing, composing, looking for hidden details and images you might ordinarily miss. Gareth using his relaxed yet informative way of teaching (no matter how basic or technical, you'll feel able to ask questions throughout), you'll capture a wide ranging and diverse collection of images.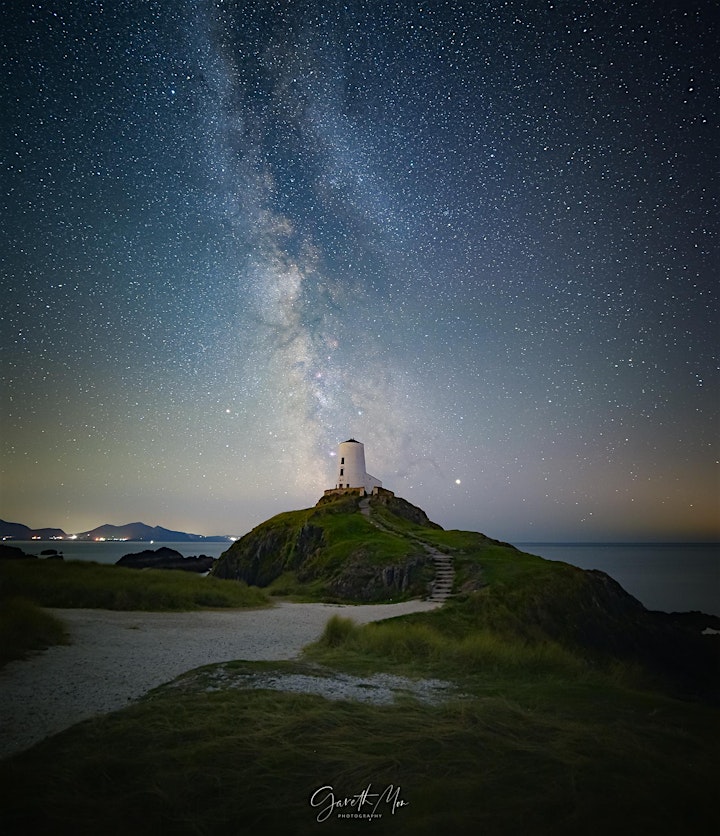 Here are some of the techniques we will cover:
How to look for compositions and framing options
Advice on camera settings
Advice on tripod usage
How and why we use filters
Making the most of nightscape photography, including setting and when to get out shooting
What and where to look in the night sky
Required equipment:
Sturdy tripod
Camera
Spare batteries
Memory cards
Lens cloths
Warm clothing (including clothing suitable for wet weather)
Sturdy walking footwear
NB If you don't have these, let us know and we will help out with demo equipment
Food will not be provided so please bring along food, snacks and drinks.
Terms and conditions apply available on our website