Join Emma and friends from Axbridge Sailing Club out on the water for a relaxing evening of SUP Yoga (Do Yoga on a paddleboard)
About this event
Stand Up Paddleboarding (SUP) is a great way to enjoy the water. Full instruction will be given, no experience is necessary.
All equipment is provided and the session starts with a short paddle out on the reservoir where the boards are then tethered to a buoy. We'll go through our Yoga practice on the paddle boards while they are still.
With the sounds of nature all around, we hope you'll feel refreshed and restored when we lie down on the boards to relax at the end of your SUP Yoga experience.
After that there's an opportunity to practice your moves or just float around the reservoir and enjoy the evening light.
An outdoor practice in the fresh air can be a wonderful way to experience mindfulness and the benefits of Yoga.
Older kids are welcome if accompanied by an adult, but everyone must be able to swim.
Buoyancy aids are provided for your safety and must be worn
Please aim to arrive at 6pm ready to get changed and out on the water for 615pm.
We'll be back on dry land for 745pm.
How Much Does It Cost?
Tickets for the SUP Yoga are £25
Why not book here and give it a go!
What Do I Need To Bring?
A towel and a pair of trainers, beach shoes or pumps that can get wet. Falling in is optional, but maybe bring a warm change of clothes just in case! Remember the water could be quite cold.
Clean SUPs, paddles and buoyancy aids are provided. Paddlers will need to bring their own wetsuit or gym clothes that can get wet and a towel.
The changing rooms and hot showers will be open, but please wear a mask indoors.
COVID-19 Precautions
Cheddar Watersports cares about the health and safety of the community
Prior to attending the course, we will require the completion of temporary membership form, including a Health Declaration.
We will be a small group, plus your qualified and experienced instructor, Emma
How Much Does It Cost ?
The cost is £25 per person, with a £10 discount for BCYC members (please email Emma info@doyoga.co.uk with your membership number and I'll send you the code to book your discounted place)
What if the weather is bad?
In extreme circumstances, for example when it's too windy, the session will not be able to take place and an alternative date will be offered to all participants.
Getting to Cheddar Watersports
Our location is
Bristol Corinthian Yacht Club
Cheddar Road
Axbridge
BS26 2DL
Access is via the Axbridge side, the gate at the bottom of the access road should be closed but unlocked, you can open it, drive along the waterside and park in our large car park. Please get out of the car and close the gate after you.
Bristol Water occasionally close public access to the reservoir, but access for watersports is still allowed. If this is the case, you will need to move the barrier at the entrance to the approach road and show any security personnel your course confirmation email.
In some circumstances you may need to park at the entrance and walk along the path to the club.
If you would like to organise a session outside of the times offered, or have any questions about the paddleboarding - please ring Emma on 07884434710
More information about your teacher on the website www.doyoga.co.uk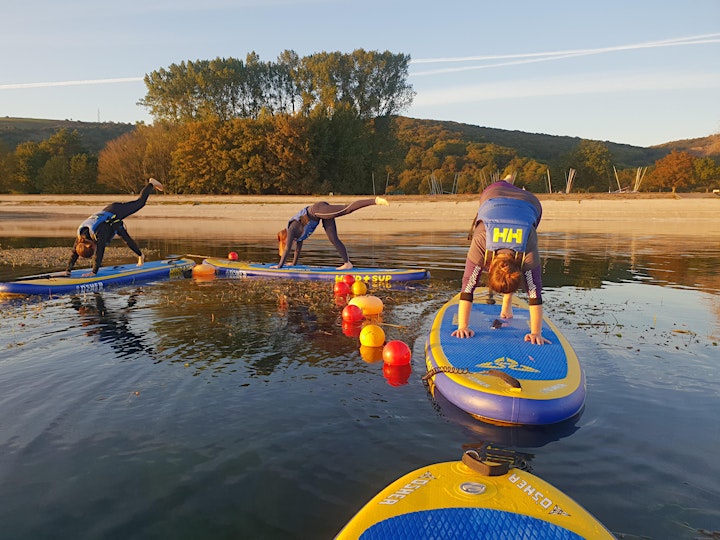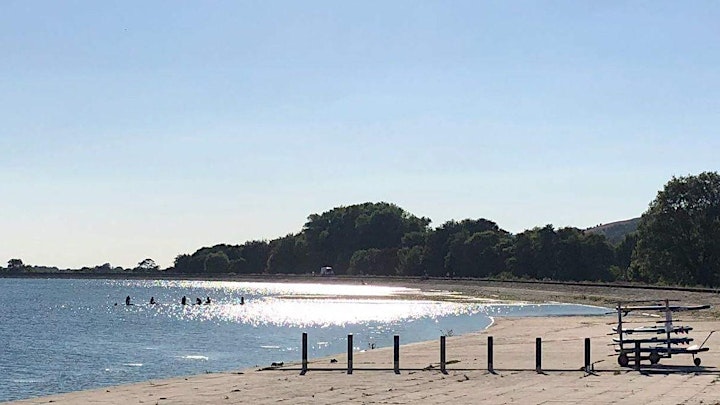 Nearest postcode: BS26 2DL
Coordinates: 51 17'04"N, 2 47'55"W
Bristol Corinthian Yacht Club (BCYC) is a Training Centre certified by the Royal Yachting Association, the governing body for sailing in the U.K. 
BCYC exists to help people enjoy a range of watersports, whatever your ability or age. Anyone is welcome to join and sail at Cheddar Reservoir near Axbridge. Although the club atmosphere is relaxed, informal and friendly we aim to provide a professional environment for teaching a range of watersports including Sailing, Windsurfing, Powerboating, Stand-Up Paddleboards and Sit-On Kayaks.