About this Event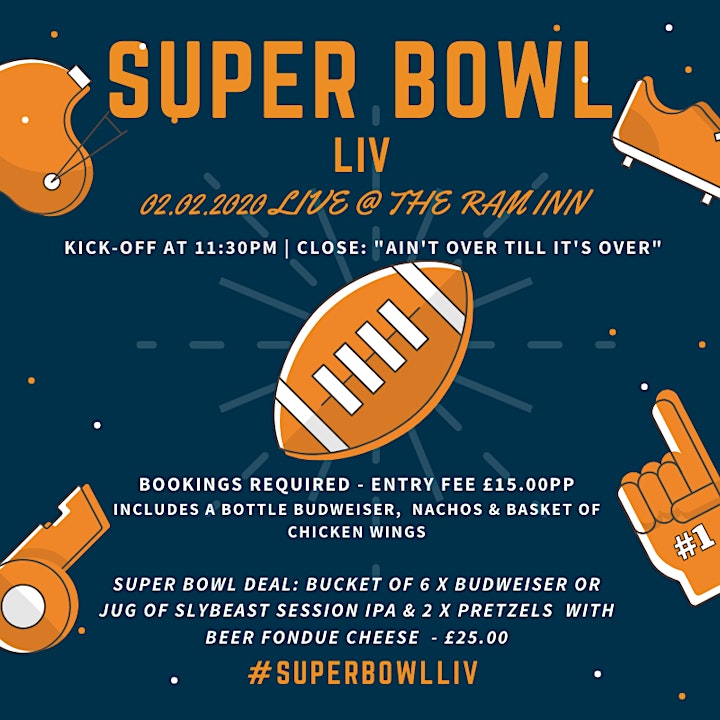 Join us for Super Bowl Sunday.
Wear your colours and witness an epic battle between the best the NFL has to offer. Each touchdown, hard hit and victory dance to be watched live on our 81 inch TV.
Tickets include a bottle of Budweiser, portion of nachos and chicken wings. Tickets can also be pre-purchased at the Ram Inn.
Our taco truck and bar will be open till late to help keep you going for the whole game. Last round to be called when the winning team has the trophy in hand.
Entry from 20:30. Come early to secure the best seats.