Description
This event is for people who would choose prevention of disease over treatment of symptoms, natural health solutions over unnecessary self-medication and who appreciate the importance of the mind-body-spirit connection and seek an holistic approach to healing. Welcome to our Super Health Saturday in London!
What will you get?
* Short presentations by fantastic speakers, all professionals in the fields of the wellness and health. They will share with you their' experience and testimonials, they will open for you little secrets of how and when to use natural aids: essential oils and nutritional preparations for achieving the best of your health! Please see below for details.
** Aroma Fitness Break- our amazing Fitness Trainer will show you the ways of implementing essential oils into your exercising routine! Join the fun!

*** You will get a Wild Orange essential oil sample and a magic Deep Blue pain relief sample to take away home, so you will have an opportunity to share your experience with friends and loved ones!
****And finally! You will be able to book a discounted welness consultation with our health and fitness professionals (see below).
What You Will Learn:
Problems with Digestion? Improve it with Essential Oils and Herbs Preparations!
(This topic may provide a solution for those who suffer from indigestion, bloating, constipation, IBS, etc)
Pain Management with Nutrition and Essential Oils.
(Do you suffer from joint and muscle tension, headaches and unexplained pain? This topic is for you!)
How to Lower Stress for Immune System Support.
( Did you know that stress is a major trigger for the ill-health? If you want a solution - jon us!)
Hypnobirthing with Essential Oils
( Do you want to feel calm and confident about the birth of your baby? This is the right time to be introduced to the hypnobirthing concept!)
Essential Oils in Childcare - Medicine Cabinet Makeover
(Do you reach out for the over-counter medications too often? These could be easily replaced with natural solutions- this is the best time to discover them!)
Essential Oils- How to Define the Best? Co-Impact Sourcing is the Answer!
( There are so many essential oils on the market! Have you ever been lost? We will teach you how to recognise the best of the best. Stay tuned!)
---
Please Meet Our Speakers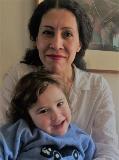 Zakia Mance, Hypnobirthing Teacher, Naturopath, doTERRA Wellness Advocate
Zakia is a hypnobirthing teacher and a naturopath. Her passions are natural remedies and empowering women to have the most positive birth they can possibly achieve. She has spoken to and worked with many women who benefitted greatly from this holistic approach that helped them both during their pregnancy and after their baby was born. Zakia can assure you, it is possible to absolutely enjoy that very special moment in your life.
Whether it's with naturopathic advice, coaching you to have a positive birth with hypnobirthing, or supporting you after the baby is born with a wide range of natural remedies, it will be her pleasure to help you become and remain the best of you. Stay happy, stay healthy!
---

Michal Silbermann Kadishay, Naturopath, Nutritional Therapist, doTERRA Wellness Advocate
Michal arrived in London 7 years ago and stayed because of love. She supported her partner by working in his family run bar in Camden, but her life has transformed while she studied Naturopathy, Nutritional Therapy and Herbal Medicine at the College of Naturopathic Medicine. Her desire to encourage as many families as possible to inform and empower themselves about natural health solutions developed and soon became very strong. Working in the wellness industry for the past 3 years strengthened her passion for pure and clean products. When coming across with doTERRA products, a whole new level of purity and efficiency standards have opened up to her. Endless successful testimonials about using these wonderful oils inspired Michal to spread the word to the public and showed the ways of using them in informative self- care.

---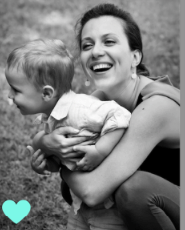 Tatyana Tavares, Mum, Wife, Marketing Professional and doTERRA Wellenss Advocate

Tatyana is a loving wife of one lucky guy, a mum of two fun loving boys. She is a wellness advocate with doTERRA and a marketing professional. She loves all things natural; especially essential oils, as they have completely opened up her eyes to the true power of Mother Nature. She has successfully integrated these oils into her family life and she hopes to inspire as many parents as possible to do the same, so that they too have fewer visits to the doctor to enjoy life in full. She uses therapeutic grade doTERRA Essential Oils for 2,5 years now to help her raise healthy kids and have a happy family. Nothing else will make her happier, than seeing other people getting the same results.
---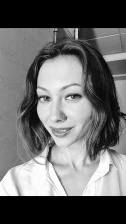 Irina Wolf, Massage Therapist and Yoga Teacher, doTERRA Wellness Advocate
Irina Wolf grew up in an environment of alternative medicine - her mother was a massage therapist. After abusing her health for many years, Irina found herself in a need of change. She qualied as a massage therapist and a Fierce Grace Yoga teacher. Because she was not satisfied with her own health outcomes with the mainstream medicine approach, she decided to become a co-founder of the Holistic Hub (A mobile Holistic Therapy & Bodywork platform), where she can share her knowledge and experience in natural health solutions and educate people about alternative self-care. This linked in perfectly with her love to doTERRA essential oils, which she uses every day - primarily for the purpose of strengthening the immune system, but also for skincare and stress management.
---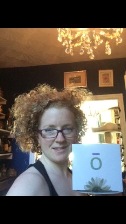 Liana Babin, Level 2 Fitness Instructor, doTERRA Wellness Advocate
Liana has been working in the health and fitness industry for the last 6 years and in the last 3 of those- in essential oils and natural health alternatives. As the world becomes more and more toxic she is comforted by the fact that there is a natural and effective solution that anyone can master. Liana is currently studying to become a Life Coach and emotional mentor. Her favourite topic is - Essential oils for Athletes. She also has tons of knowledge about essential oils production and distribution, so she can clearly show and prove the differentiation in their quality.

---
---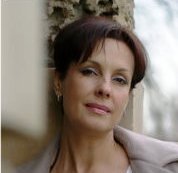 Irina Omelkova, Nutritional Therapist (FdSc/Dip ION), doTERRA Wellness Advocate

Irina qualified from the Institute for Optimum Nutrition after a period of four years training. Pain Management is one of her favourite topics. She incorporates essential oils into her practice.

Irina is a mum and a grandmother of two beautiful children. As one of many women who have reached a certain age, she became determined to find an answer to stay as young and as healthy as possible. Furthermore, she wanted to support her daughter in nurturing her children to the best of their health, so Nutritional Therapy and essential oils had helped her to find the answers.
---
---
You will be able to book a discounted consultation* with one of the practitioners at a later date- just come and join us!
* Subject to agreement with the practitioner.